AerCap Holdings has recently finalized lease agreements with ASKY, The Pan-African Airline based in Togo, for two pre-owned Boeing 737 MAX 8 aircraft. These aircraft will deliver between June and August 2023.
The presence of prominent individuals graced the announcement ceremony. Including Esayas W. HAILU, CEO of ASKY; Aengus Kelly, CEO of AerCap; Mr. Girma Wake, Board Chairman of Ethiopian Airlines Group and Aviation Advisor to Togo; members of ASKY's Board; and esteemed guests.
Executive Comments on AerCap 737 MAX Lease to ASKY
Aengus Kelly, the CEO of AerCap, expressed his delight in welcoming ASKY as a new customer. Further, the significance of placing the first MAX aircraft in Togo.
Furthermore, being the largest lessor in Africa with 14 airline customers on the continent, AerCap is committed to supporting the growth and development of African aviation.
Subsequently, Kelly extended his best wishes to the ASKY team and expressed eagerness to collaborate with them during the aircraft delivery process.
Esayas W. HAILU, the CEO of ASKY, expressed his honor in introducing state-of-the-art B737-8 MAX aircraft to the ASKY fleet. He highlighted the aircraft's contribution to supporting its extensive regional network. Further, serving its valued customers.
HAILU emphasized that the addition of the B737-8 MAX would enhance ASKY's brand image among the traveling public. Furthermore, he expressed pride in being AerCap's leading customer in the region. Subsequently, acknowledging AerCap as the world's largest owner of commercial aircraft.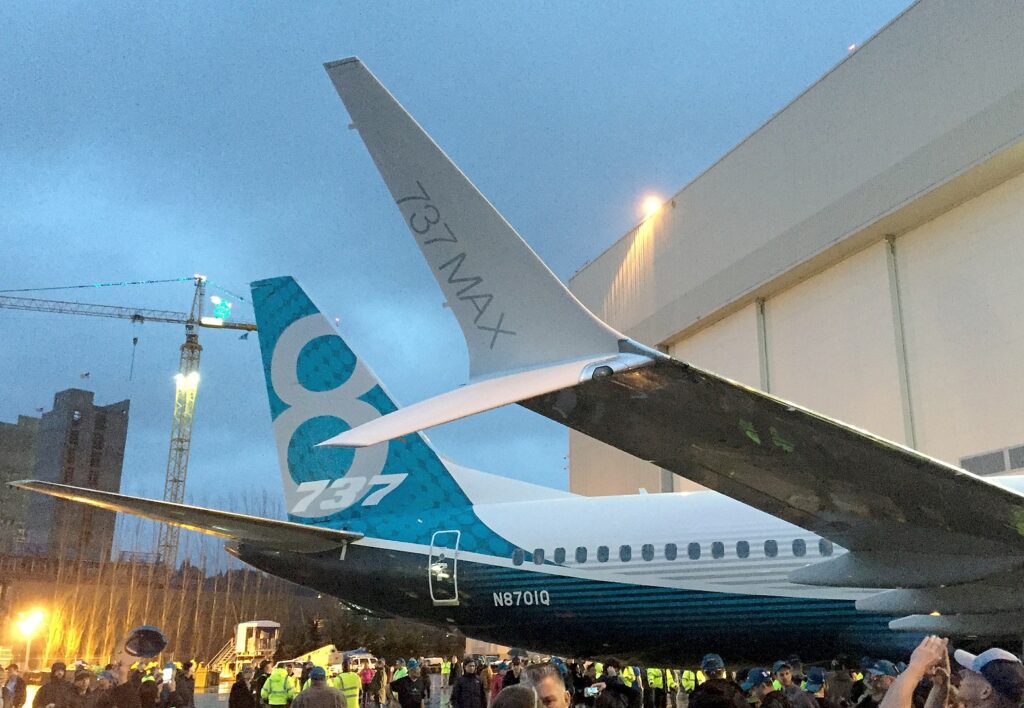 About AerCap and ASKY Airlines
AerCap, a global leader in aviation leasing, boasts an industry-leading order book, making it a prominent player in the field. With a wide range of comprehensive fleet solutions, AerCap caters to approximately 300 customers worldwide.
The company is listed on the New York Stock Exchange under the AER ticker and is headquartered in Dublin. Additionally, AerCap maintains offices in various strategic locations, including Shannon, Miami, Singapore, Memphis, Amsterdam, Shanghai, Dubai, Seattle, Toulouse, and other key destinations globally.
ASKY Airlines, known as The Pan-African Airline, is a privately owned airline established through a collaboration of regional banking institutions in Africa.
This consortium includes The ECOWAS Bank for Investment and Development (EBID), The West African Development Bank (BOAD), and ECOBANK Group (ETI), in partnership with Ethiopian Airlines.
ASKY operates as a commercial company under private law, led by experienced African aviation professionals. Further, Ethiopian Airlines serves as its strategic partner.
Presently, ASKY operates a fleet of twelve aircraft comprising eight Boeing 737-800s and four Boeing 737-700s. Their operations encompass twenty-six cities in twenty-four countries across Africa.
Subsequently, ASKY aims to foster regional development, tourism, and economic growth. Further the regional integration by establishing a robust intra-Africa network.
The airline acts as a significant economic catalyst within the continent. With a long-term vision of achieving profitability and ensuring a sustainable business model.
Stay tuned with us. Further, follow us on social media for the latest updates.
Also, read FIRST LOOK: Air India Airlines New Possible Branding, Livery, Logo and More | Exclusive – Aviation A2Z
Join us on Telegram Group for Latest Aviation Updates. Subsequently, follow us on Google News.