The Bengaluru Airport Terminal 2 (T2) has received the prestigious IGBC Platinum certification from the Indian Green Building Council (IGBC) under the Green New Building rating system.
Bangalore International Airport Limited (BIAL) is the company that operates Kempegowda International Airport, Bengaluru (BLR Airport). Further, it revealed the news.
Bengaluru T2 gets IGBC Rating
"Sustainability is a basic idea engrained in BLR Airport's business culture, and it is steadfastly committed to achieving it.
The statement continued that BIAL's consistent commitment is exemplified by the airport's brand-new Terminal 2 (T2), which constantly works to incorporate sustainable processes and demonstrates BIAL's strong belief in ethical and environmentally responsible practices.
"I am pleased to announce that Terminal 2 has achieved the coveted Platinum rating from the Indian Green Building Council (IGBC) under their recently launched IGBC Green New Buildings Rating System," said Hari Marar, MD and CEO of Bangalore International Airport Ltd.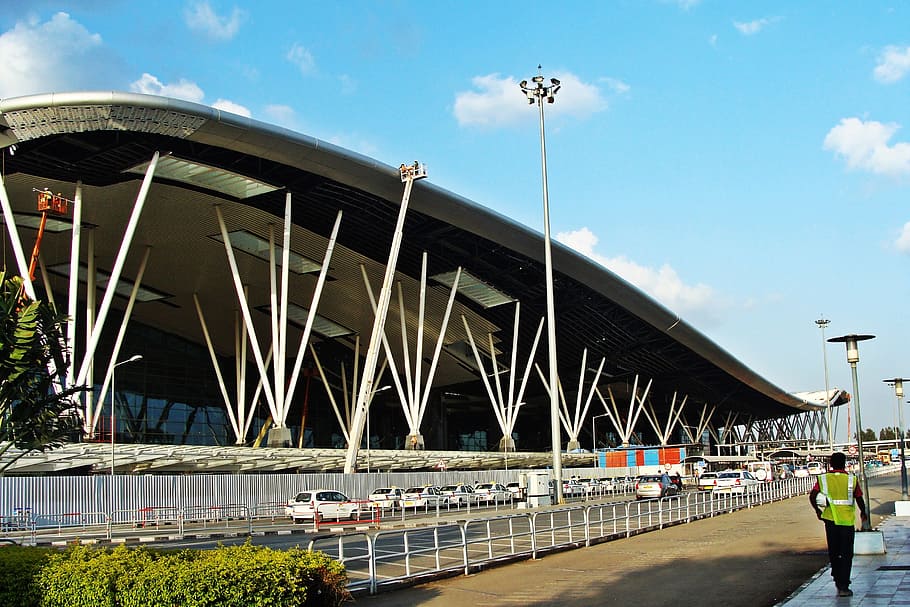 This is an important turning point for us and is evidence of BIAL's unwavering dedication to sustainability. T2 demonstrates our commitment to using green ideas and practices while highlighting our efforts to save energy, water, and other resources.
The design and building of T2 comply with several important environmental criteria outlined by the IGBC Green New Buildings rating system. Subsequently, including Sustainable Architecture and Design, Site Selection and Planning, Water Conservation, and Energy Efficiency. Further, the Building Materials and Resources, Indoor Environmental Quality, and Innovation & Development.
T2 effectively addresses national priorities, including natural resource conservation, demand-side energy, water efficiency, and renewable energy sources. Further maximizes consumer and occupant health and comfort by embracing these green concepts and approaches.
Stay tuned with us. Further, follow us on social media for the latest updates.
Also, read Air India Takes the Delivery of Another Boeing 777 | Exclusive – Aviation A2Z
Join us on Telegram Group for Latest Aviation Updates. Subsequently, follow us on Google News.
Source: Hindustan Times