According to officials, Biju Patnaik International Airport (BPIA), Bhubaneswar, has converted all of its energy usage to green sources by erecting a 4MWp Ground Mounted Solar Power Plant in the operational area, making it one of India's only airports that are completely sustainable.
According to the airport management, a 4MWp solar power plant with 10530 380W PV modules has been built in the operational area at Bhubaneswar.
In the presence of Prasanna Pradhan, the airport director, and other authorities, Aparajita Sarangi, a member of parliament from Bhubaneswar, officially opened the 4 MW power plant on Saturday.
According to a statement from the officials, the solar plant covers a total area of 13.28 acres and cost Rs 18.75 crores to build.
Biju Patnaik International Airport
BPIA generates about 60% of the airport's electrical needs on-site using solar energy, and the remaining 40% comes from other environmentally friendly sources like hydropower.
To usher in a sustainable future, BPIA saw an increase in natural energy generation of 935963 KWH (Solar power generation) from December 2022 to April 2023 and a total unit imported from the grid for airport consumption of 2719046 KWH,
which is roughly 35%, and has reached 100% utilization of renewable sources of energy in April 2023.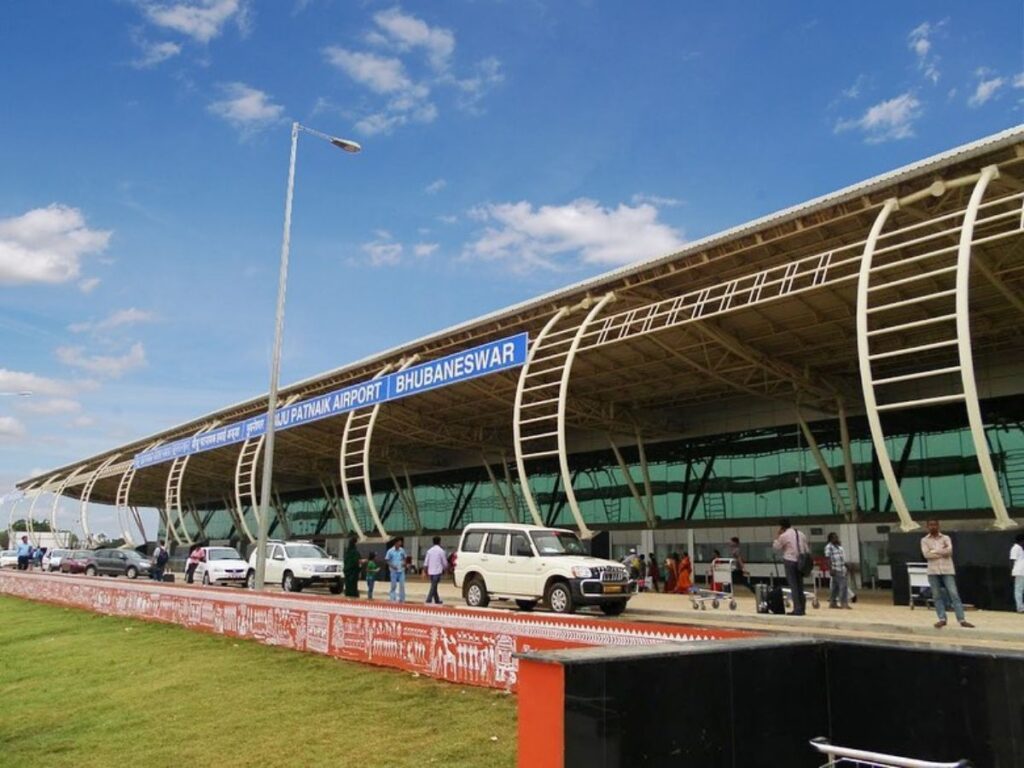 The airport is committed to consistently reducing energy use and carbon footprint through a number of programmes.
BPIA also built a rooftop solar power plant with a capacity of 100KWp on August 28, 2013, and it was later expanded to 4.1 MW by the airport.
BPIA, which has only used green energy since April 2023, has made it possible for aviation to have a highly effective and low-carbon future.
This environmentally friendly action performed by BPIA is a part of the airport's attempts to lessen its carbon footprint, which helps it move closer to achieving "Net Zero" emissions.
"We are thrilled to have reached this significant turning point in our quest for a sustainable future for BPIA. According to a statement from the airport authorities, this achievement was made possible by the airport's meticulous efforts in carrying out several well-thought-out projects.
BPI Airport in Bhubaneswar
The executives continued, "As BPIA strives to become net-zero, this historic event further inspires us to stay committed to improving the airport's operational efficiency while running on entirely renewable energy."
As of right now, BPI Airport in Bhubaneswar holds a certificate for Level 2 Carbon Reduction, which was given on January 7, 2020, and is qualified to achieve Level 3 Carbon Reduction.
Stay tuned with us. Further, follow us on social media for the latest updates.
Also, read United Airlines Employee Assaulted by Angry Passenger on San Francisco to Houston Flight – Aviation A2Z
Join us on Telegram Group for Latest Aviation Updates. Subsequently, follow us on Google News.