The flag carrier of Australia, Qantas Airways (QF), has taken the delivery of the Boeing 787 Dreamliner aircraft. The airline took delivery of the New 787 after almost three years.
The airline received the last Boeing 787 in December 2019 and has named it 'Gangurru'. Before this, the airline delivered 787, named 'Longreach', and it has a special 100th-anniversary livery.
The Australian national carrier, Qantas, is the world's third oldest airline that is still in operation. It was founded in 1920 and completed 100 years in 2020.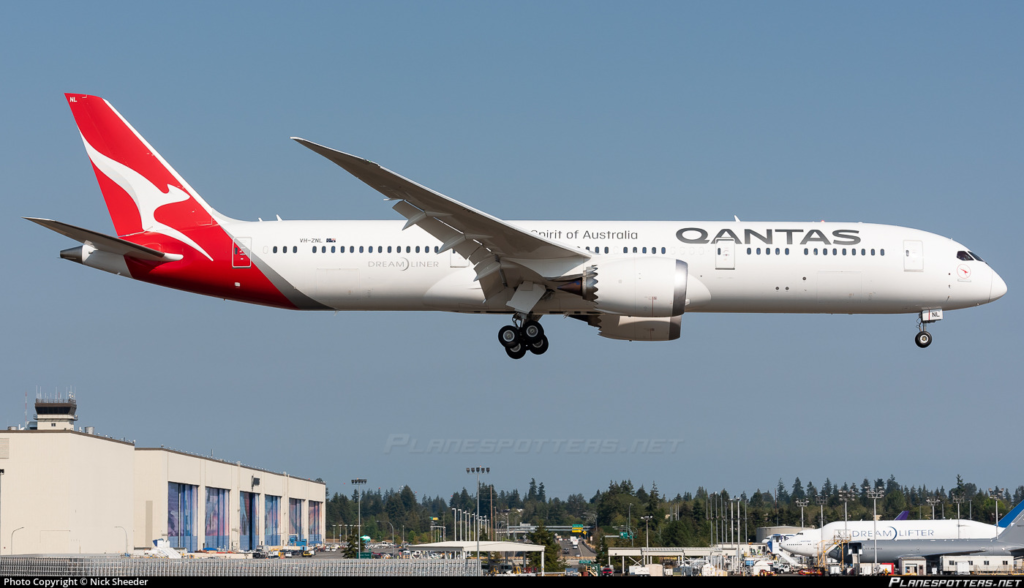 Qantas New Boeing 787 Dreamliner
The airline took the delivery of the Boeing 787 on the 30th of April, 2023. Furthermore, the aircraft has the registration VH-ZNL. The aircraft is part of the last batch of Dreamliner that the airline will induct.
The VH-ZNL is the first 787 aircraft that the airline took after three years and is named Billabong. In Australia, the term "billabong" refers to an oxbow lake, which is a curved body of water that remains after a river changes its course and cuts off a section of the previous river channel.
According to the flight tracking website Flight Radar 24, the VH-ZNL 787, operated as QF6040, took off from Everett (PAE) at 1:56 AM UTC. After being airborne for almost 8 hours and covering a distance of 13,182 Km, it landed at Melbourne Airport (MEL).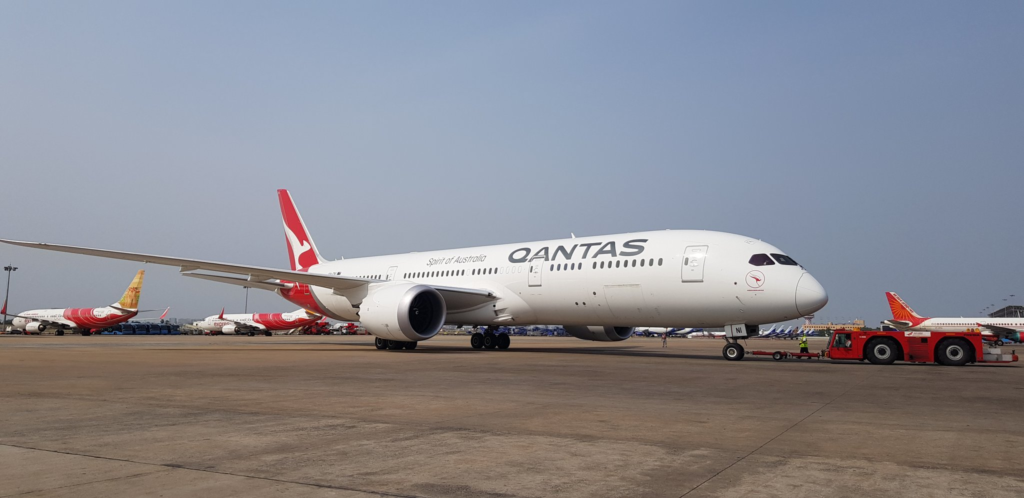 Where it will fly them?
The plane is currently in Melbourne and will be utilized shortly. Qantas, the national airline of Australia, has announced its intention to link Sydney and New York through Auckland, using the Boeing 787 Dreamliner for the route. The airline plans to commence operations in June 2023.
This new Boeing 787 will connect Australia with the United States and will provide travellers with another reason to travel to Australia with modern and superior Qantas Cabins. Furthermore, the Qantas Boeing 787 Dreamliner has 42 Business class, 28 Premium Economy, and 166 Economy seats.
Note: The News is first published on May 1, 2023, its republished after Qantas Press Release.
Stay tuned with us. Further, follow us on social media for the latest updates.
Also, read FIRST LOOK: Air India Airlines New Possible Branding, Livery, Logo and More | Exclusive – Aviation A2Z
Join us on Telegram Group for Latest Aviation Updates. Subsequently, follow us on Google News.