India's youngest and Greenest carrier, Akasa Air (QP), is hiring pilots to boost its operation. The move came amid the Go First Airline crisis. Furthermore, Tata-owned FSC Air India, Vistara, and India's largest carrier IndiGo started hiring at a mass level.
The Indian carriers are targeting Go First employees, which is great news for them. However, the chances of restarting Go First seem slim, but there is still hope that they will restart again and provide the best services at a low cost.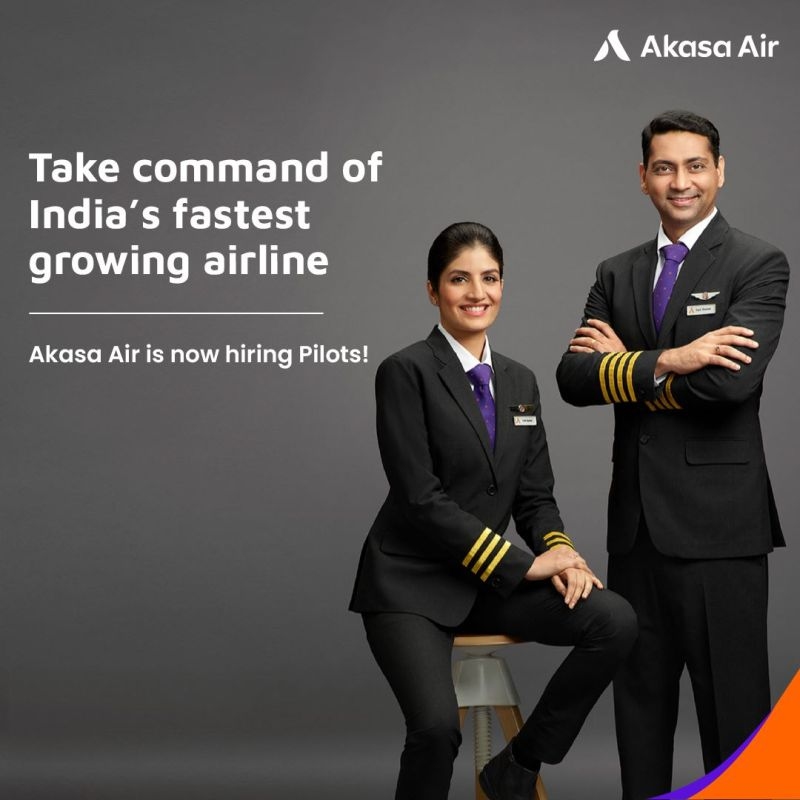 Akasa Air Hiring Pilots
The Late Rakesh Jhunjhunwala-backed carrier shared the job posting on its LinkedIn Profile, where it has more than 100K followers. The Mumbai-based carrier wrote,
Pilots, take note!

Akasa Air, India's rapidly expanding airline, invites you to participate in an engaging session with our Leadership Team. Discover the terms, patterns, and benefits of working with us, and learn how our airline can help you achieve fast-track career growth.

Don't miss this chance to be part of our success story. The session is scheduled for May 5, 2023, starting from 9:00 AM onwards. The session will be conducted online via Microsoft Teams, and you can find the invitation link below: https://lnkd.in/daYiU7gu

Akasa Air LinkedIn Post
The airline has a 19 Boeing 737 MAX fleet and will need the pilots to operate it. Further, it is on the verge of taking the delivery of its 20th aircraft in the form of the Boeing 737 MAX 200. Likewise, the aircraft type will be the first of its kind in the country.
Unique Uniform
The upcoming Indian Carrier Akasa Airline Revealed its Airline Crew Uniform. The uniform is accompanied by a youthful and modern design, with colors that reflect a warm, friendly, and cheerful personality.
It Is the first airline to introduce Custom Wear for its crew uniform. According to Akasa Air's statement, the uniform is Inspired by its core belief of Employee centricity and sustainability.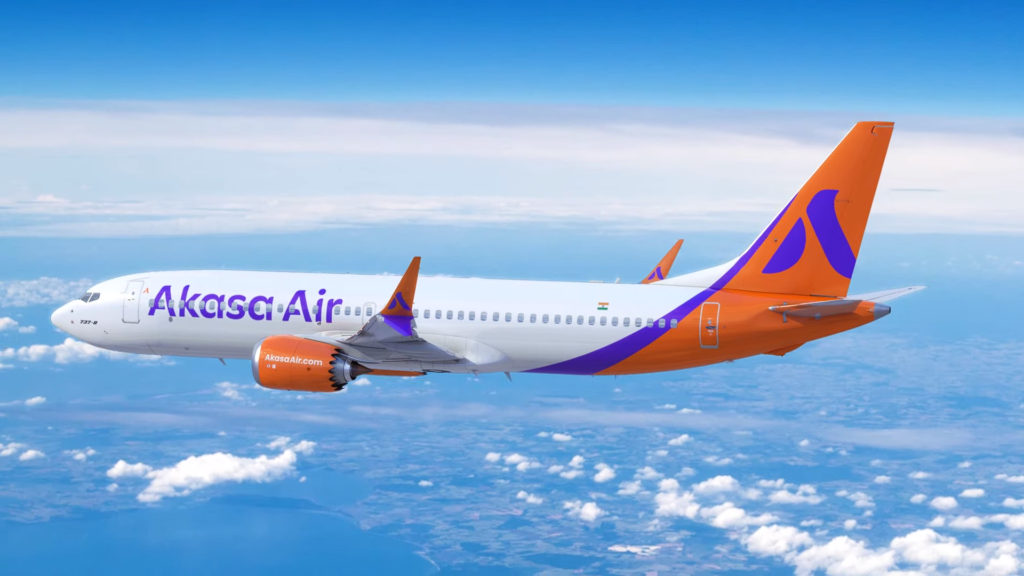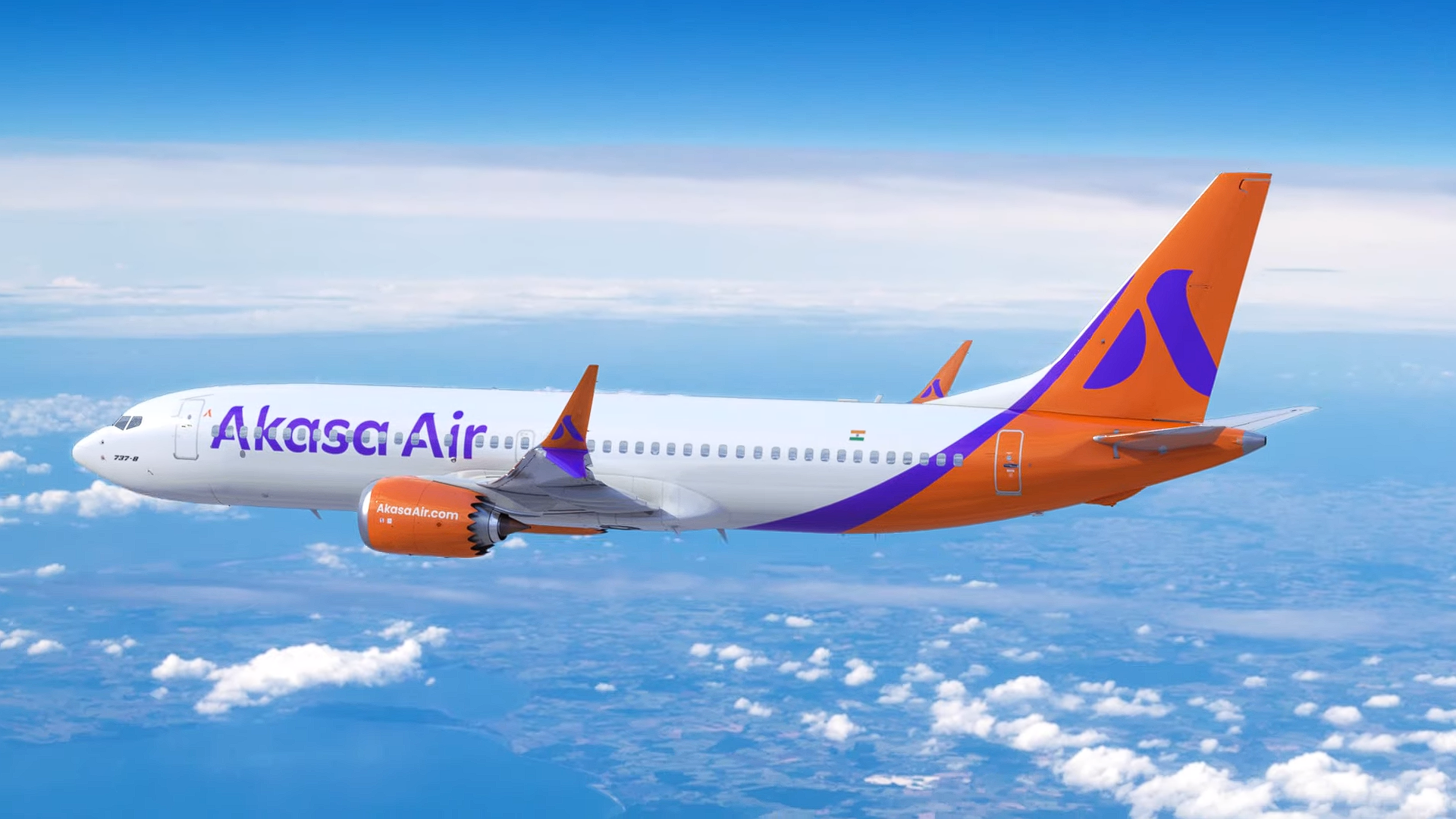 Akasa Air Fleet
The Vinday dube led airline is committed to reducing its environmental impact and has established itself as an eco-friendly airline with India's youngest and greenest fleet.
The airline has opted for the Boeing 737 MAX aircraft, which has enabled it to reduce its water consumption by 3,000 liters. By adopting sustainable fleet management practices, Akasa Air aims to be a responsible and environmentally conscious business.

The 737 MAX aircraft has proven to be a cost-effective and environmentally friendly option, with a 20% reduction in fuel consumption and pollutants compared to its predecessors.
It is powered by CFM International LEAP-1B engines and is equipped with advanced winglets for improved performance. Additionally, the 737 MAX has significantly reduced noise footprint by 50% and airframe maintenance expenses by 20%.
In keeping with its commitment to sustainability, Akasa Air has taken steps to reduce its environmental impact, including using innovative crew uniforms that prioritize both comfort and sustainability. The fabric for the uniforms is made of recycled polyester from pet bottle plastic recovered from marine debris.
Additionally, the sole of the crew's shoes is made from repurposed rubber instead of plastic, and the airline strongly encourages recycling practices.
Stay tuned with us. Further, follow us on social media for the latest updates.
Also, read FIRST LOOK: Air India Airlines New Possible Branding, Livery, Logo and More | Exclusive – Aviation A2Z
Join us on Telegram Group for Latest Aviation Updates. Subsequently, follow us on Google News.