According to sources familiar with the matter, Go First, a budget airline, has temporarily halted its flights for the next two days due to fleet problems and financial constraints.
An individual familiar with the situation has reported that the airline, which the Wadia group supports, has submitted an application for insolvency before the National Company Law Tribunal (NCLT). Further, the future direction of the carrier is expected to be determined by NCLT and resolution professionals, as per the same source.
Go First Cancels All Flights for May 3 and 4
According to sources, the airline has notified the Directorate General of Civil Aviation about the cancellation of flights on May 3-4. As a result, tickets for travel are unavailable during these two days.
"The airline has no inventory of tickets for the next two days, so new bookings cannot be made on ticket booking platforms," one of the sources familiar with the matter explained.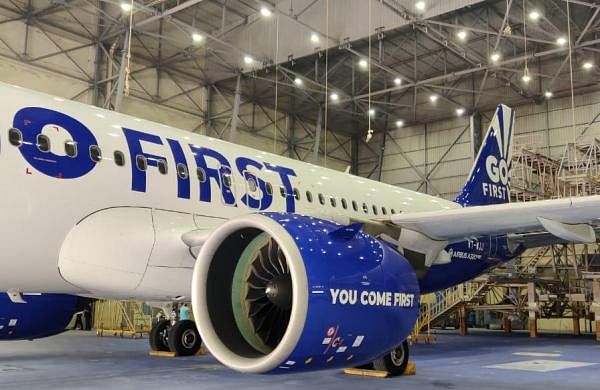 Planes Grounded
According to the Directorate General of Civil Aviation (DGCA), Go First's market share declined to 6.9% in March compared to 9.8% last year.
The Flightradar24 data shows that the airline has 59 aircraft in its fleet. Another source stated that several flights for May 3 have been canceled, and there have been several delays in the morning.
Due to recurrent issues and a non-supply of engines from Pratt & Whitney, Go First has had to ground several of its aircraft.
Go First files for Insolvency
The airline has filed an emergency petition in Delaware Federal court to enforce two arbitral awards against the engine manufacturer to address this issue.
The awards order Pratt & Whitney to immediately deliver serviceable engines to Go First. Pratt & Whitney engines power the airline's Airbus A320 neo aircraft.
In the recent legal proceedings at the Singapore International Arbitration Commission, Go First has been granted relief due to the non-compliance of contractual obligations by International Aero Engines LLC, the engine partner of Pratt & Whitney, as per the information provided by Go First to the court on Friday.
Stay tuned with us. Further, follow us on social media for the latest updates.
Also, read FIRST LOOK: Air India Airlines New Possible Branding, Livery, Logo and More | Exclusive – Aviation A2Z
Join us on Telegram Group for Latest Aviation Updates. Subsequently, follow us on Google News.