As the summer season approaches, American travelers are getting ready for a surge in travel, and this new European Island will be more accessible. In response, airlines and hotels are making necessary adjustments to ensure to meet the high demand for travel during this season
Amidst the summer travelers this year, the airline industry is mainly focused on accommodating the based on demand.
To keep up with the trend, carriers worldwide are increasing their flight regularly, and United Airlines is no different.
In fact, the airline is planning to include several new flights to the summer schedule, whether they fly domestically or internationally.
The new destinations added to its summer schedule, United Airlines has announced nonstop flights from Newark to Tenerife, the largest island in Spain's Canary Island chain.
European Tenerife Island
Tenerife, an island situated off the northwest coast of Africa, has been a favored tourist destination for a considerable time. However, international visitors have underrated it. It's a budget-friendly spot, even though it is popular with visitors from the UK.
With its captivating beauty, Tenerife has much more to offer than being a lively party destination, and American travelers. United Airlines will be resuming flights from New York to Tenerife starting from June 2023, operating thrice weekly. With this addition, US travelers can now fly directly to Tenerife without any stopovers.
Apart from the increased flight frequencies, Tenerife's tourism industry is putting in significant efforts to entice American visitors this year. They aim to recognition among American tour operators and establish the island as a premium holiday spot for US travelers.
In 2022, the number of American visitors to Tenerife witnessed a steep increase of over 50% compared to pre-pandemic figures in 2019.
Tenerife usually receives around five million tourists annually, with the majority coming from mainland Spain, France, Germany, and the United Kingdom.
While there is no precise record of visitor numbers from the US. Previous estimations suggest that the percentage of American tourists among international visitors to Tenerife is comparatively low.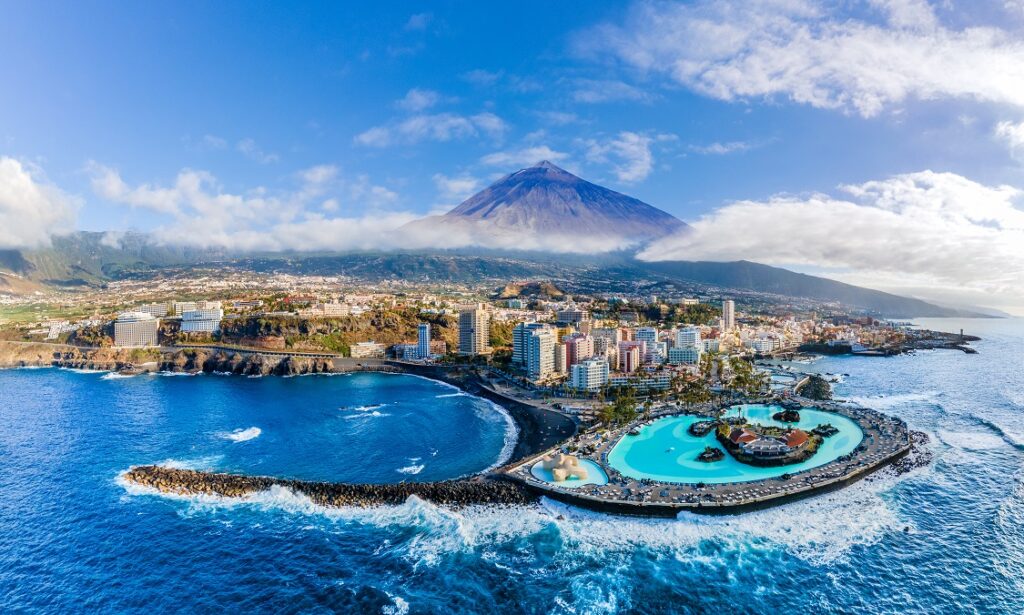 Tenerife Island: A Must-Visit Destination for Americans
Tenerife, with its beaches, breathtaking landscapes ranging from deserts to rainforests, and world-class stargazing opportunities. Deserves to be recognized as a prime destination for American tourists.
With splendid weather, nightlife, and delectable cuisine, Tenerife offers a complete holiday experience. Moreover, new hotels and restaurants keep popping up, adding to the list of reasons to visit this paradise.
Some UK travelers view Tenerife as an oversaturated vacation spot for Brits looking for cheap drinks, fry-up breakfasts, and beaches. Nevertheless, this tropical paradise has so much more to offer than that, which many may not know about.
Tenerife boasts the majestic Volcano of Mount Teide, which happens to be the highest point in Spain. Situated in the heart of the island, this iconic volcano provides excellent opportunities for trekking and stargazing.
Driving along the roads, one can observe the diverse landscape of Tenerife, almost like two islands in one. The north of the island is mountainous and more verdant, with abundant natural beauty, fewer crowds, and spectacular black sand beaches.
If you are someone who enjoys the nightlife, then the southern part of Tenerife is the place for you, while the northern part is ideal for those interested in history and culture.
The captivating city of Puerto de la Cruz is a prime example of the latter, with its vibrant architecture and street art. This charming city has inspired and hosted many renowned personalities, including the Beatles and Agatha Christie.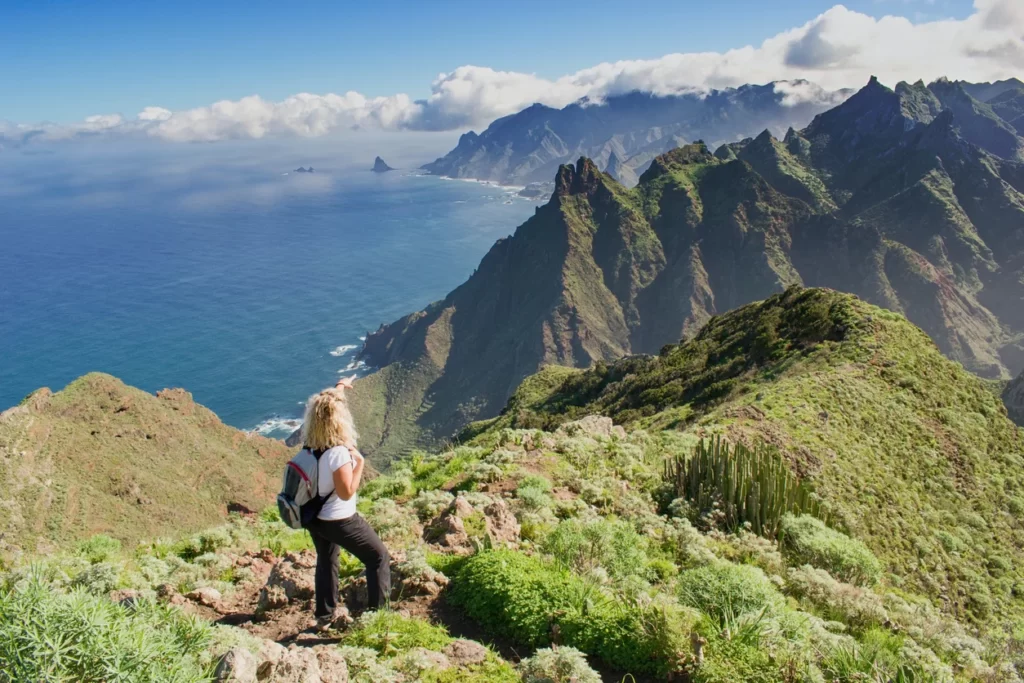 Bottom Line
A must-visit spot in Tenerife is the mountain village of Masca, a small village nestled in the mountains on the island's west side. Although most people come for a day trip, tackling the winding roads to reach the village, it's possible to extend the stay for a night or two to appreciate the breathtaking views fully.
Many visitors come here for trekking, but even if you don't plan to hike, it's worth visiting this part of Tenerife to witness its beauty.
In case you want to take a break from the bustling beaches of southern Tenerife, the capital city of Santa Cruz is an excellent option to explore. Just a short drive away from some beautiful beaches. Santa Cruz is a charming city full of cozy cafes and rooftop bars, and it's easy to navigate on foot.
Take a stroll along the seafront, admire the architecture, and hop on the UNESCO World Heritage City. That's vital to city planning worldwide.
This small and picturesque town is definitely worth a day trip.
Stay tuned with us. Further, follow us on social media for the latest updates.
Also, read FIRST LOOK: Air India Airlines New Possible Branding, Livery, Logo and More | Exclusive – Aviation A2Z
Join us on Telegram Group for Latest Aviation Updates. Subsequently, follow us on Google News.