Air Canada has announced the purchase of 9.5 million liters of Sustainable Aviation Fuel (SAF) in honor of Earth Day.
This purchase is a part of the airline's Climate Action Plan, which aims to reduce its carbon footprint. The airline has strengthened its partnership with Neste, a producer of SAF, to power flights with Neste MY Sustainable Aviation Fuel from San Francisco International Airport.
This purchase of SAF will help Air Canada generate greenhouse gas reductions of approximately 23,500 tonnes of CO2e.
This reduction is equivalent to the annual GHG emissions absorbed by 28,000 acres of forest, as per the U.S. Environmental Protection Agency equivalencies calculator.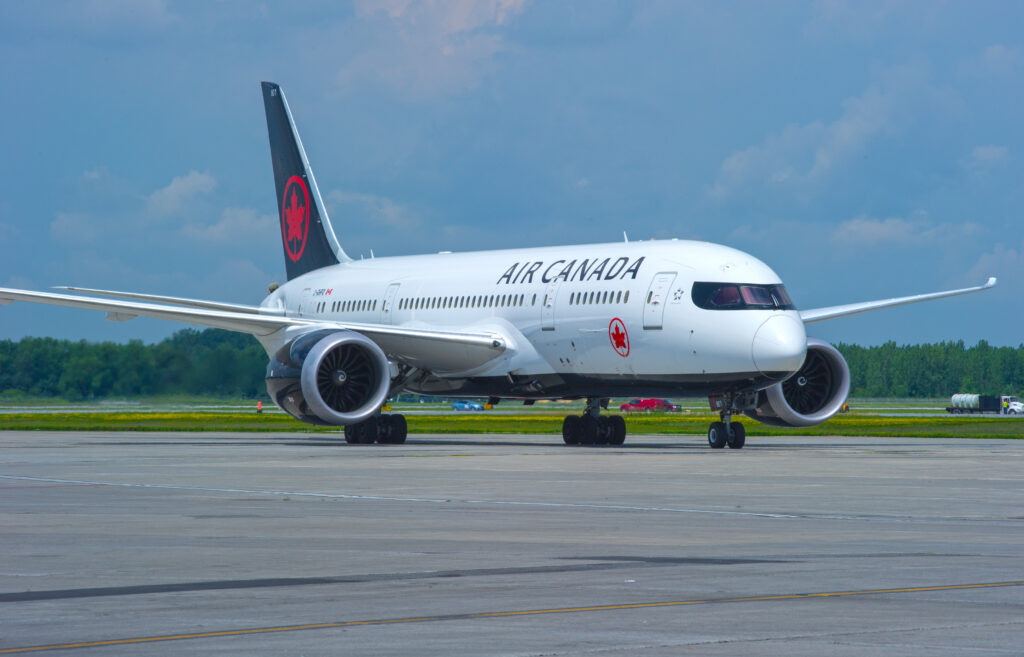 Air Canada SAF Investments
Air Canada's President and CEO, Michael Rousseau, stated that the airline had taken a comprehensive approach to addressing sustainability and climate change. Which involves considering environmental and social factors in strategic decisions and support of low-carbon alternatives in fleet purchases and daily operations.
One of the core pillars of Air Canada's efforts to achieve net-zero emissions targets is using SAF. Since February 2022, the airline has been purchasing Neste's SAF.
The recent announcement of purchasing 9.5 million liters of Nestle SAF represents a yearly five-fold increase in SAF procurement.
This purchase is a significant step towards Air Canada's one percent SAF fuel target by 2025. Further, it supports the airline's journey towards its 2050 net-zero decarbonization goals.
Neste Executives Comments
Michael Sargeant, Vice President of Americas from the Renewable Aviation business unit at Neste, stated that the decarbonization of aviation is now more important than ever. Further, Neste is committed to assisting the aviation industry towards a more sustainable future.
Sargeant expressed pride in supporting Air Canada's ambitious goal of achieving net-zero emissions from all its global operations by 2050 by supplying Neste's SAF, enabling airlines to reduce their emissions.
He also expressed the desire to continue working with Air Canada. Subsequently, Neste will increase its annual SAF production capability to 1.5 million tons by the end of 2023.
However, the present supply of SAF globally remains limited, expensive, and inadequate to meet the increasing demand.
AC plans to collaborate with the Canadian government to boost the production of Canada-made SAF. Furthermore, this could help the country achieve its environmental goals. Subsequently, support the Canadian aviation industry, a vital economic contributor.
Stay tuned with us. Further, follow us on social media for the latest updates.
Also Read: US Airlines, Including American, United, Delta, and Southwest, want you to Dress Properly – Aviation A2Z
Join us on Telegram Group for the Latest Aviation Updates. Subsequently, follow us on Google News.