WestJet Cargo (WS) and the GTA Group, along with essential business partners and stakeholders, marked the beginning of their dedicated freighter service in Toronto. By inaugurating the first of three 737-800 Boeing Converted Freighters.
The ceremony involved a ribbon-cutting at WestJet's Toronto hangar. This indicates the start of a large-scale freight service catering to businesses, shippers, freight forwarders, and individual customers across North America. Furthermore, the event in Toronto was the first of three such events, with Halifax and Vancouver scheduled to follow suit.
WestJet Cargo and the GTA Group's dedicated freighters will soon start operating between six designated hubs: Halifax, Calgary, Los Angeles, Miami, Toronto, and Vancouver.
By integrating with WestJet Group's existing network, these freighters will work with WestJet's fleet's cargo bellies. Further, to establish global connectivity. She subsequently created trade lanes between Canada, the Caribbean, Europe, Japan, and the United States.
The new dedicated freighters have enabled WestJet Cargo to expand its services. Including the transportation of oversized items and unitized e-commerce containers. In addition to their existing range of commodities such as perishables, live animals, and e-commerce products.
WestJet Cargo and GTA Executive Insights
---
Kirsten de Bruijn, WestJet Executive Vice-President of Cargo, expressed her excitement about the dedicated freighter operation in Toronto. Toronto is a vital destination for WestJet Cargo as Canada's largest global hub.
The operation will enable WestJet Cargo to access a vast cargo network entering the country. Further allows them to distribute the cargo across Canada seamlessly.
Mario (Mauro) D'Urso, Chairman of The GTA Group of Companies, also shared his enthusiasm about the joint venture with WestJet Cargo.
The four dedicated freighters will offer cargo customers more air freight capacity, deliver reliable and on-time performance, and strengthen their position to meet the growing Canadian cargo market's needs.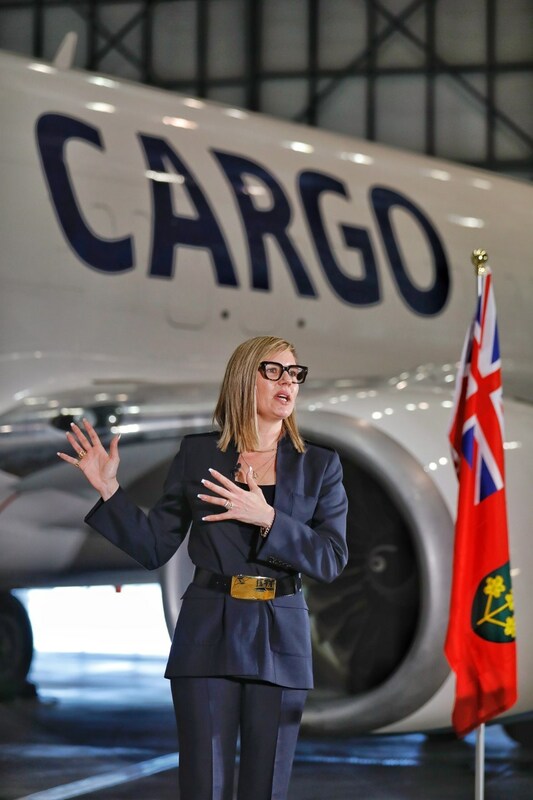 The GTA Group of Companies is committed to providing exceptional service to all customers and their business needs.
Kirsten de Bruijn expressed her team's eagerness to disrupt Canada's underserved air cargo market by offering competitive cost advantages, increased choice, reliable, on-time performance, and exemplary customer service.
Today's celebration signifies a green light to do just that as they strive to meet the needs of Canada's expanding cargo market.
She further expressed her honour to celebrate this accomplishment among their key partners. Subsequently, stakeholders played an important role in making it happen.
The take-off of dedicated freighters is a significant moment for Canada and the communities they serve. Furthermore, it strengthens their ability to expand upon the essential products they carry across and beyond the country.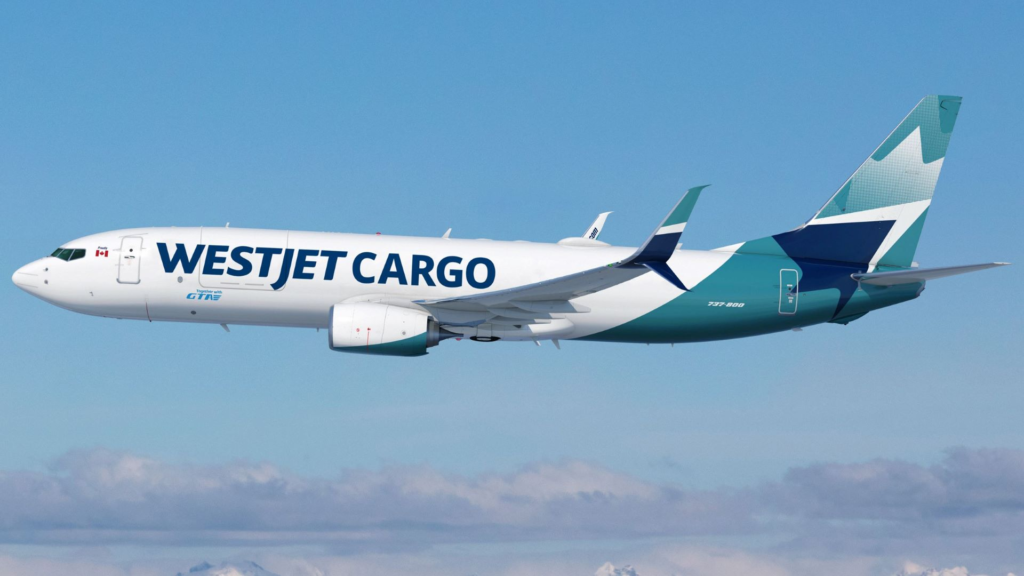 Bottom Line
---
WestJet Cargo is a specialized division of the WestJet Group of Companies. Furthermore, it offers air cargo services to businesses, shippers, freight forwarders, and individual customers.
With a commitment to safe and reliable air shipping, WestJet Cargo utilizes a vast network of wide, narrow-bodied aircraft. This includes its recently introduced fleet of four dedicated Boeing 737-800 Converted Freighters (BCF). To cater to the diverse needs of its cargo customers.
Stay tuned with us. Further, follow us on social media for the latest updates.
Also Read: US Airlines, Including American, United, Delta, and Southwest, want you to Dress Properly – Aviation A2Z
Join us on Telegram Group for the Latest Aviation Updates. Subsequently, follow us on Google News.
---