Emirates is set to expand its flight schedule this week by adding 38 new flights across six cities in the GCC and Middle East. In response to the high demand for Eid Al Fitr holiday travel.
The airline is anticipating more than 110,000 passengers during the holiday period. Furthermore, it has scheduled additional flights to cater to this demand in Riyadh, Dammam, Jeddah, Medina, Kuwait, and Beirut.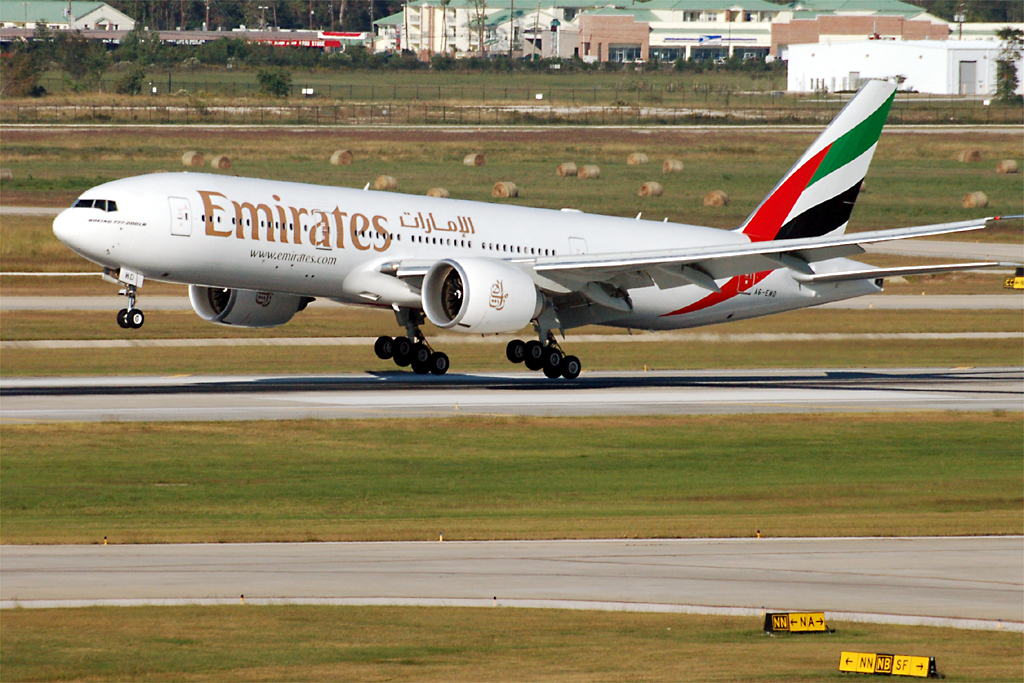 Emirates Boosts Services to GCC and Middle East
---
In Saudi Arabia, EK will introduce four extra flights between April 19th and 29th for travelers flying to and from Riyadh. While, Jeddah will see an increase in service with three daily A380s and six Boeing 777 flights between April 20th and 25th. Specifically to cater to the high demand during the peak travel period.
Starting from April 20th until May 31st, EK will increase its weekly flights to Dammam from 18 to 21. This will include additional flights on Mondays, Wednesdays, and Saturdays. Subsequently, it provides more options for travelers seeking their preferred holiday destinations.
Additionally, for April, EK has added 16 extra flights for travelers from Medina to accommodate the increased inbound traffic for Umrah. Nonetheless, to enable travelers to start their holidays earlier.
EK customers in KSA will visit Dubai for their Eid Al Fitr celebrations and the Maldives, London, Phuket, Mauritius, Manila, and Paris this year.
In Kuwait, EK will operate an additional eight flights for Eid with its Boeing 777 from 20-27 April. This year's popular destinations for Kuwaiti travelers include Dubai, Maldives, Phuket, Bangkok, London, Mauritius, and Milan.
Emirates will offer an additional flight on April 23rd on the airline's existing Beirut schedule. Further, it accommodates more travelers heading home to visit friends and relatives.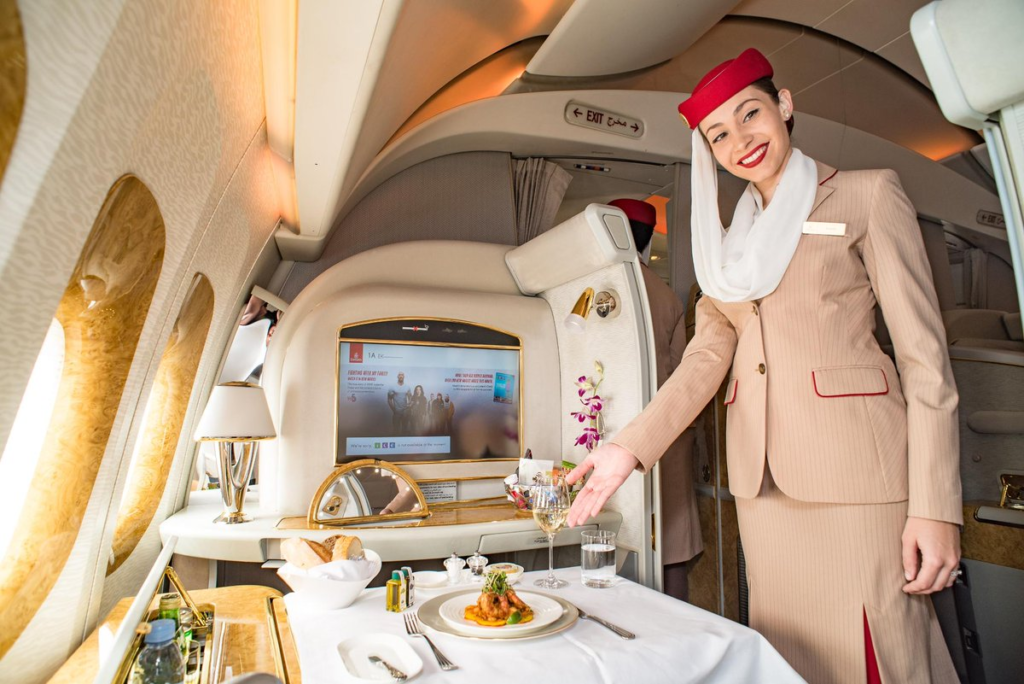 Emirates Offering
---
To honor its Middle Eastern heritage and uphold Eid traditions. EK will serve a special Eid menu to its customers departing from Dubai between April 21st and 24th.
For passengers connecting in Dubai and traveling onwards during this period, Emirates will provide a variety of sweets and desserts, such as warm date pudding in First Class, a fluffy vanilla sponge cake with white chocolate and hibiscus cream in Business and Premium Economy Class, and Batheetha (a saffron date crumble) or a sweet pumpkin Asseda topped with roasted cashew nuts in Economy Class. Additionally, all passengers will receive a mini treat of ashta sfouf along with their meal, wishing them a happy Eid.
Emirates' First Class lounges offer Arabic coffee, traditional jallab, kamarrudin juices, mezze, lamb, or Emirati ouzi. Furthermore, the regional favorites such as kunafa and baklava ice cream to customers on the first day of Eid.
Moreover, special Eid mocktails will be served across First and Business Class lounges. Business Class lounges will also do special Eid dishes and desserts during this time.
Stay tuned with us. Further, follow us on social media for the latest updates.
Also Read: US Airlines, Including American, United, Delta, and Southwest, want you to Dress Properly – Aviation A2Z
Join us on Telegram Group for the Latest Aviation Updates. Subsequently, follow us on Google News.
---