MUMBAI – Only India's government-owned Alliance Air (I9) today completed its 27th anniversary since its first flight. It first flew on April 15 1996, as a subsidiary of Indian Airlines. However, it later merged with Air India (AI).
So let us pay tribute to this special airline and its rich history. Aviation A2Z wishes them good luck and safe flights.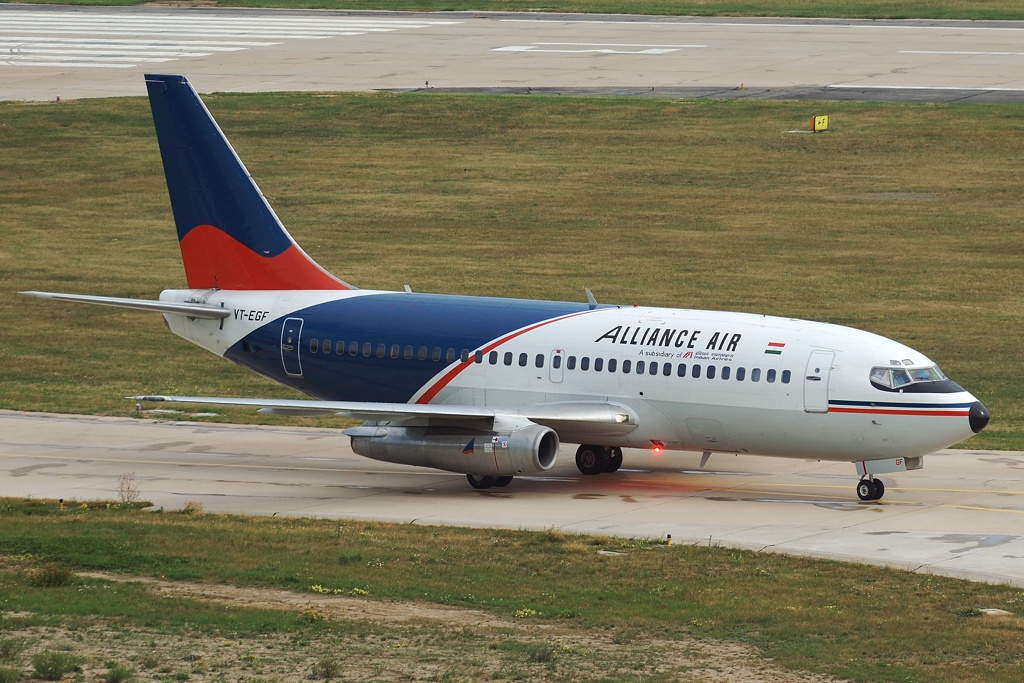 Alliance Air History
---
Alliance Air, established in April 1996, was created as a wholly-owned subsidiary of Indian Airlines, which merged with Air India in 2011. Indian Airlines wanted to make better use of its Boeing 737 fleet. Therefore it wet-leased 12 of these aircraft to Alliance Air.
Alliance Air First Flight
On April 15, 1996, the subsidiary began operating its first flight. Alliance Air served as a low-cost feeder airline for Indian Airlines. It offers connections to the latter's hubs from various smaller cities nationwide. By 2002, the airline expanded its services to 44 destinations in India using a fleet of 11 Boeing 737-200s.
On April 1, 1997, Vayudoot Airlines, a joint venture of Air India and Indian Airlines, merged with Alliance Air. To serve the regional air routes of Northeast and several other parts of India.
Alliance Air made history during the 2019-20 fiscal year by recording an operating profit for the first time. The airline's scheduled international flight from Chennai to Jaffna, which began on November 11 2019, was a contributing factor.
Revenue and Air India Deal
Although Alliance Air reached an operating profit of ₹65.09 crore (US$8.2 million), it still incurred a net loss of ₹201 crores (US$25 million) during the same period.
The airline explained that it had implemented the new IND AS 116 accounting standard, and under the previous standard, it would have reported a net profit of ₹37 crores (US$4.6 million).
On October 8 2021, Tata Sons acquired Air India Limited, the parent company of Alliance Air. However, Alliance Air was transferred to Air India Asset Holdings Ltd (AIAHL), a state-owned special-purpose vehicle that manages Air India's remaining assets and liabilities.
The Indian government plans to sell Alliance Air to pay off AIAHL's debt, with an estimated value of around ₹2,000 crores (US$250 million), according to The Economic Times.
Historical Orders
In September 2021, Alliance Air agreed with Hindustan Aeronautics Limited (HAL) to lease two Dornier 228 aircraft with a seating capacity of 17.
On April 7 2022, Alliance Air took delivery of the first aircraft, which was originally used only by the Indian Armed Forces but was modified by HAL for commercial operations.
On April 12 2022, Alliance Air commenced a new route between Dibrugarh, Assam and Pasighat, Arunachal Pradesh, using the Dornier 228 aircraft. Alliance Air became the first commercial airline in the country to operate an Indian-made plane for civil aviation operations.
Alliance Air Mark 27th Anniversary
---
Today, the Indian regional airline has a fleet of 18 ATR72-600, 2 ATR42-600 & 1 Dornier Do-228 aircraft. Furthermore, the ATR72-600 fleet is equipped with modern glass cockpit technology. Subsequently, it is similar to that found in jet aircraft and has an average age of around five years.
As of November 2022, Alliance Air provides regional air transportation services to 75 destinations across India. It likewise utilises its hubs in Bengaluru, Delhi, Hyderabad, Kolkata, and Mumbai.
Why was it named Alliance Air?
Alliance Air, operating under the callsign 'Allied', is the only government-owned airline in India. It was originally incorporated as Airline Allied Services LimitedSeptember 1313th, 1983, before being renamed Alliance Air Aviation Limited in 2020.
UDAN Frontrunner
The airline is truly connecting real India with major cities. Alliance Air is a leading participant in the Government of India's UDAN/Regional Connectivity Scheme (RCS) initiative.
The Hon'ble Prime Minister of India launched the first UDAN flight on the Shimla-Delhi route on April 27pril, 2017, with Alliance Air as the inaugural carrier.
The airline also focuses on expanding its services in the northeastern and southern regions of India under the RCS-UDAN scheme, which aims to enhance connectivity, facilitate trade, and boost tourism.
With this, we conclude our post. Furthermore, we are truly thankful for the airline service, and Alliance Air's 27th anniversary is a remarkable achievement. Likewise, I am grateful to the staff as I experienced their service, which is good. Further, Alliance Air has been successful in many ways, and its 27th anniversary is one of the many milestones.
However, they need to update their routes, increase flight frequency, and reduce fares. As on some routes, their fares are unfair. Overall they are doing good, and I want them to improve in the coming years.
What do you think about Alliance Air? Do let us know in the comments on social media pages.
Stay tuned with us. Further, follow us on social media for the latest updates.
Also, read FIRST LOOK: Air India Airlines New Possible Branding, Livery, Logo and More | Exclusive – Aviation A2Z
Join us on Telegram Group for Latest Aviation Updates. Subsequently, follow us on Google News.
---