MUMBAI – TATA-owned Air India (AI) has secured a lease of six ex-Etihad (EY) Boeing 777-300ER. It is in the United States and will be ready for delivery in the coming days.
Indian FSC, Air India announced on 5th December 2022 that it would lease Six Boeing 777s.
The statement read, In the first half of 2023, six aircraft are scheduled to be added to the fleet, in addition to the thirty already leased earlier this year. Furthermore, the thirty aircraft leased earlier included twenty-one Airbus A320s, four Airbus A321s, and five Boeing B777-200LR widebody aircraft.
The airline has recently taken the delivery of its first Airbus A321neo. Furthermore, the narrow-body airliner is registered as VT-RTD to give tribute to TATA group chairman Emeritus.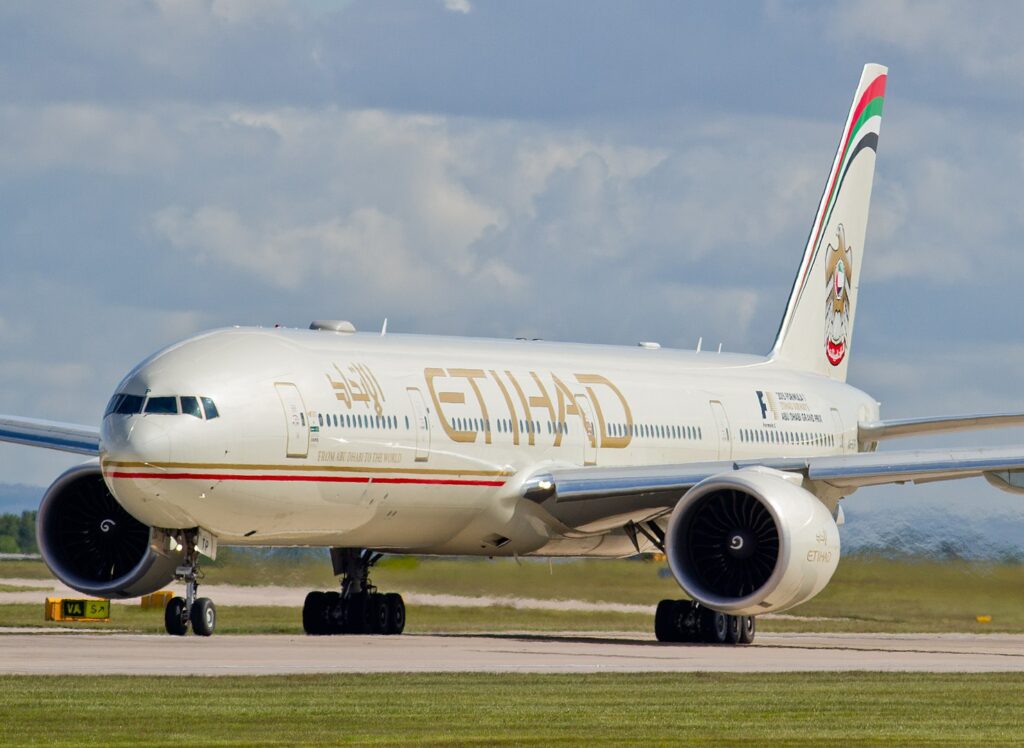 Air India to induct Ex-Etihad Boeing 777s
---
Airfinance Journal says Air India has reportedly finalized a deal to lease six 777-300ER aircraft. The aircraft were manufactured between 2012 and 2013 and were previously operated by Etihad Airways.
According to data, Altavair purchased the six 777-300ERs from Etihad in 2020. Moreover, this transaction was part of a larger agreement involving many Airbus A330-200 and A330-300 aircraft.
Altavair is considering acquiring additional leasing platforms after its private equity shareholder, KKR, successfully raised a $1.15 billion aircraft leasing fund called Altitude 2.
In 2018, KKR purchased 50% ownership in Altavair and provided an initial capital commitment of $1 billion for Altitude 1, the fund responsible for acquiring the Etihad assets.
Air India announced that the induction of six more 777-300ER aircraft to its existing fleet would occur in the first half of 2023. Subsequently, They have the aim of augmenting the airline's operations. Furthermore, the six additional aircraft are set to have a four-class configuration.
Air India's expansion plans involve returning 28 previously grounded aircraft to service and a confirmed order for new aircraft and engines exceeding $80 billion.
Likewise, the order includes 40 A350s, 20 787s, and 10 777-9s for widebody aircraft, in addition to 210 A320neo-family and 190 737 Max single-aisle aircraft.
Latest Update
Four of the six ex-Etihad Boeing 777 are currently at Victorville Airport, USA. The MSN number of these planes are MSN 39687; MSN 39700; MSN 39689; and MSN 39690.
The Indian FSC is in the stage of receiving its first B777-300ER, which bears MSN 39686.
Apart from this, Air India is taking deliveries of ex-Delta Boeing 777-200LRs. Furthermore, the airline will soon induct the five Airbus A350s earlier to be delivered to Aeroflot (SU).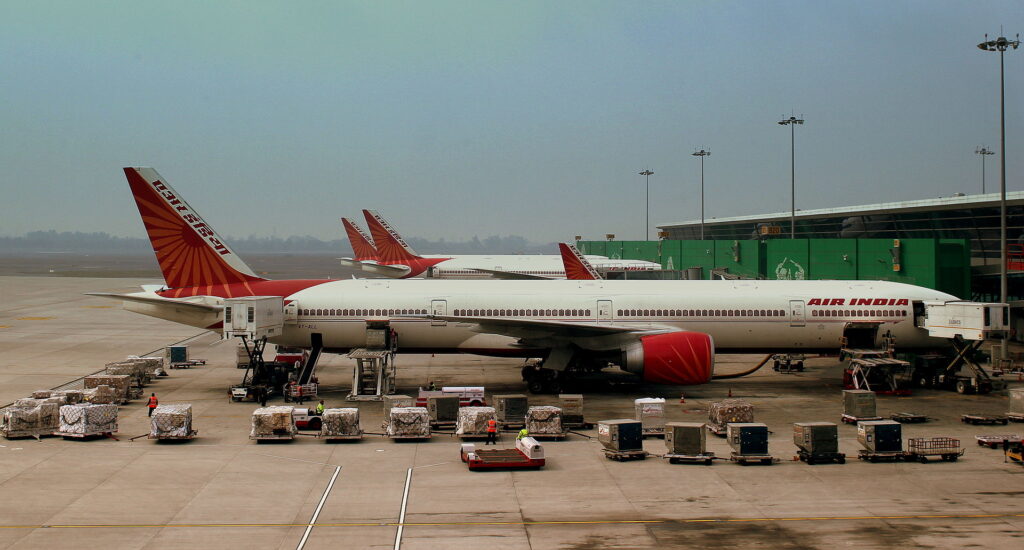 This is TATA
---
Tata's vision to transform Air India and make it the world's leading carrier is on the way. With chronological order of 470 aircraft from Airbus and Boeing, the Indian FSC is all set to become the largest carrier in the country.
Apart from this, Tata is looking to merge Air India (AI) with Vistara (UK) by the end of next year. After this merger, AI would have a combined fleet of 218 planes, making it India's largest international carrier and the country's second-largest domestic carrier.
Already the company has successfully merged its low-cost arms, Air India Express (IX) and Air Asia India (I5).
Let us know your views on Air India Orders and the latest developments on our social media channels.
Stay tuned with us! Further, follow us on social media for the latest updates.
Also read: Air India Mega Deal With Boeing And Airbus To Create 2 Lakh Jobs In India | Exclusive
Join us on Telegram Group for Latest Aviation Updates. Subsequently, follow us on Google News.
---