When Ashneer Grover, a co-founder of BharatPe, had to wait for at least 30 minutes simply to enter Terminal 3, he became irate with Delhi airport.
Ashneer Grovera posted on Twitter
The ex-Judge from Shark Tank India posted on Twitter on Thursday about his frustrating experience. In order to address the check-in process's slowness, he also developed suggestions.
He advised doing away with the triple checks between the boarding gate and the flight and creating separate gates for business and foreign travelers.
The businessman said, "Terminal 3 at Delhi airport needs to be updated! It is absurd to take 30 minutes merely to enter the airport. Suggestions 1) International and commercial entrances are segregated 2) There are two persons at the gate checking tickets and IDs; why do three individuals check boarding passes between the gate and the aircraft? Relocate them! ".
Indira Gandhi International Airport
"Please start flights from Chandigarh Airport to the US, Canada, and the UK. In reality, Delhi Airport is Punjab Airport. It is a waste of resources that so many people travel daily from Punjab to Delhi to board an international flight "In the thread, he added.
As a response, "Hi Ashneer, It goes without saying that we don't want our flyers to experience this. But we sincerely appreciate the helpful advice you provided. Please send a DM with your contact information and the time of your observation so that our team on the ground can reach out to you ".
Users also offered solutions to lessen the strain on Delhi Airport. One user suggested adding additional terminals, while another claimed that those without checked bags should have their own line.
also, read
Jyotiraditya Scindia, the civil aviation minister
Indira Gandhi International Airport (IGIA) is the largest airport in the nation, handling 1.9 lakh people on 1,200 flights every day. All international travel and a few local services are housed in T3, whereas domestic flights are only served by T1 and T2 respectively.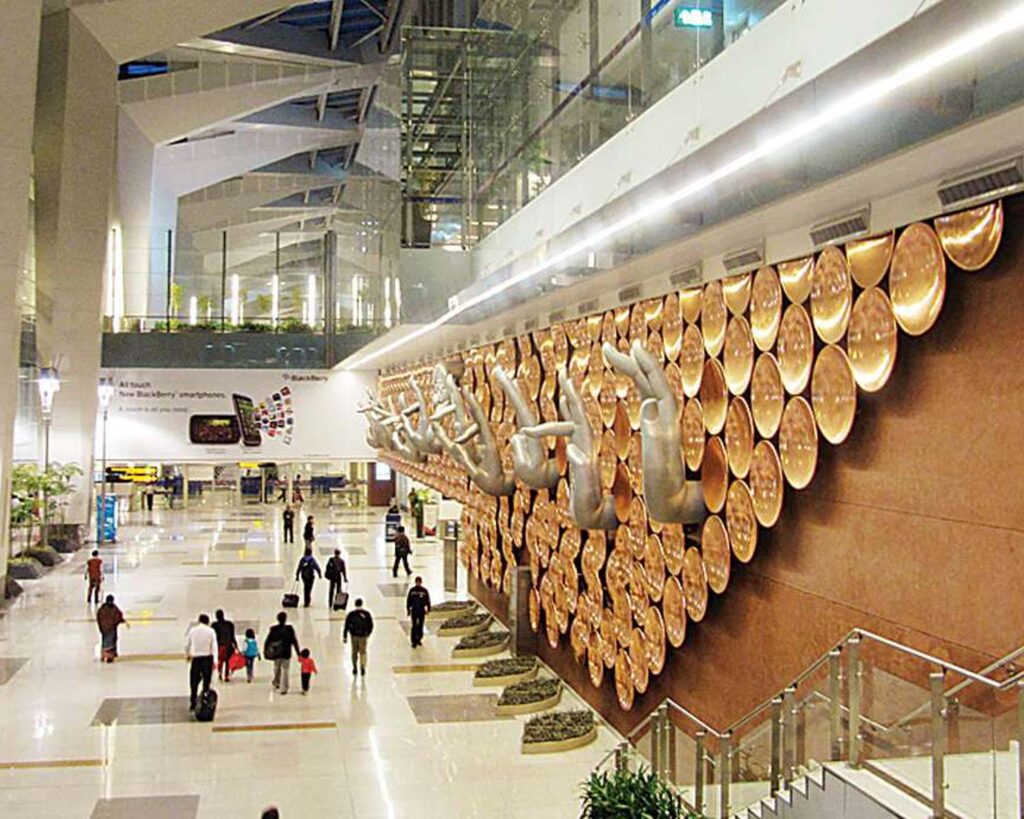 Last year, the turmoil at Delhi International Airport resulted in thousands of passengers experiencing lengthy delays and missing flights due to the extreme congestion, necessitating the intervention of Jyotiraditya Scindia, the civil aviation minister.
Thank you
Stay updated with Aviationa2z.com