Amazon India has launched Amazon Air, making it the country's first e-commerce company to have a dedicated air cargo network.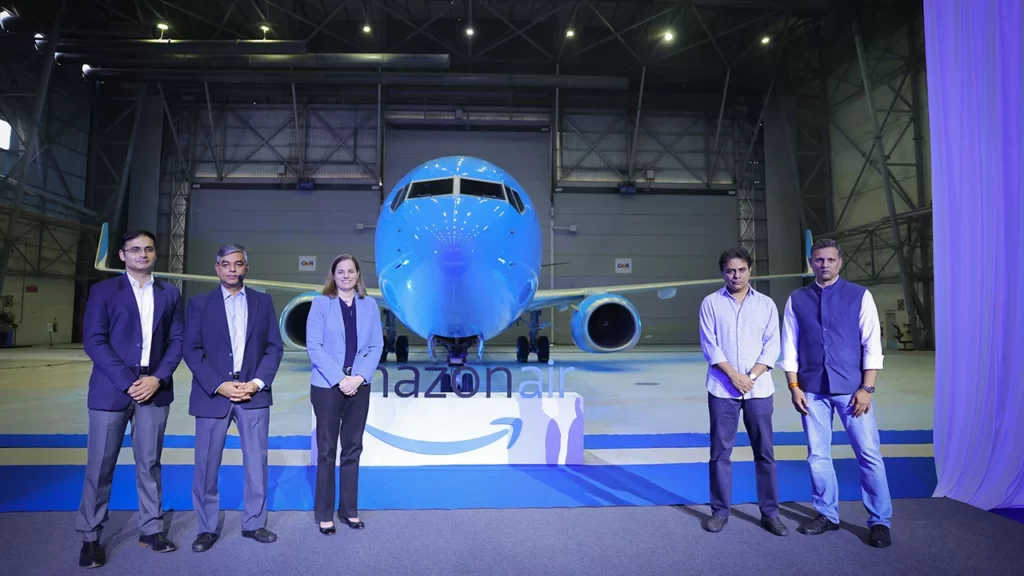 Two Quikjet Cargo Airlines Boeing 737-800 aircraft have cargo space that Amazon Air will make use of. Each Amazon Air plane will travel through Hyderabad, Bengaluru, Delhi, and Mumbai while transporting thousands of packages each day. From our fulfilment centres to last-mile deliveries, Amazon Air will help expedite shipping of products.
"We're thrilled to launch Amazon Air in India to ensure we can provide our growing customer base with great selection, low prices, and faster deliveries."

According to Sarah Rhoads, Vice President, Amazon Global Air
With this announcement, Amazon reiterates its commitment to fund India's logistical infrastructure, increase local employment, and develop new technologies to fuel our delivery network.
Amazon Air in India
The Telangana minister Kalvakuntla Taraka Rama Rao, who oversees Municipal Administration & Urban Development, Industries & Commerce, and Information Technology, inducted the new aircraft in Hyderabad alongside Amazon's senior management. With its strategic geographic location, enhanced domestic air network, and the rising popularity of e-commerce in the nation, Hyderabad has become a significant hub for e-commerce distribution, according to Akhil Saxena, Vice President – Customer Fulfillment (APAC, MENA & LATAM) and WW Customer Service, Amazon.
Hyderabad has become a significant hub for e-commerce distribution and supply chain activities, and Telangana provides a favourable environment for the growth of multi-modal connectivity. We have been working to improve the state's air cargo infrastructure, so we are pleased that Amazon Air has launched. This will help to further establish Hyderabad as a national cargo hub and will increase employment opportunities in the state, according to KT Rama Rao.
Supporting over a million sellers in India
"The introduction of Amazon Air will help 1.1 million additional sellers in India, fostering expansion for related industries like shipping and packaging. This is a huge step forward for the aviation industry as well as a very significant step for our sellers and customers. Amazon Air comes to India at a crucial time, and we are celebrating a significant milestone in our global mission to transform the future of logistics."

said Saxena
We have made a lot of progress in recent years to develop the nation's fulfilment, transportation, and logistics infrastructure.
Operation statistics for Amazon India
Amazon India offers sellers 43 million cubic feet of storage space through fulfilment centres spread across 15 states. 19 states have sortation centres, which have a processing area of almost 2.3 million square feet. Deliveries are now possible to 100% of serviceable pin codes thanks to its last-mile network, and over 97% of customers in these pin codes now receive their packages within two days of placing an order.
110 aircraft serving 70 destinations worldwide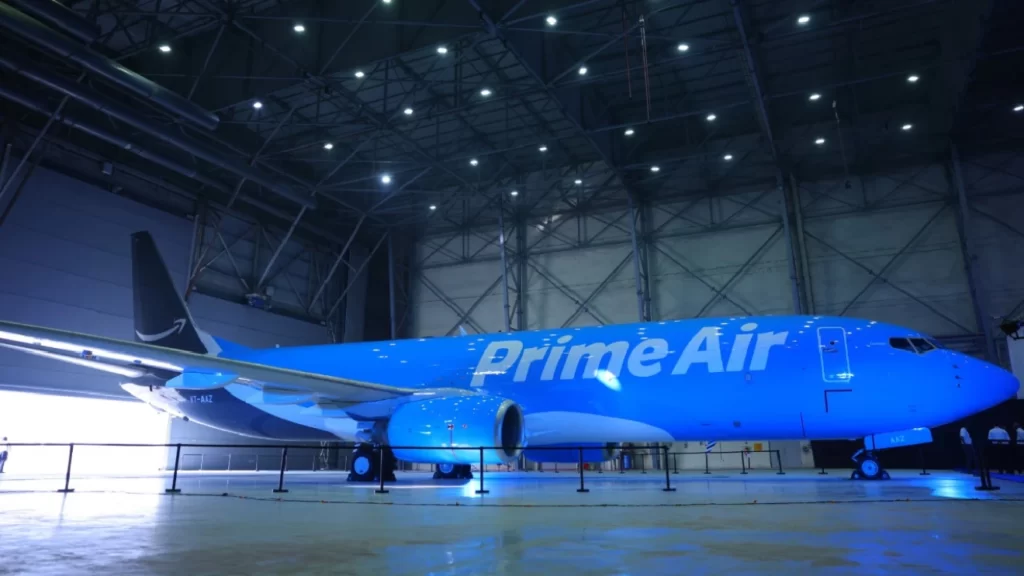 After the United States and Europe, India is Amazon Air's third largest market. It began operations in the US in 2016 and now has a network of over 110 aircraft serving 70 locations around the world. Since then, Amazon has added thousands of new jobs worldwide and invested hundreds of millions of dollars in its air logistics capabilities. While extending its reach internationally to serve the demands of its burgeoning clientele, Amazon Air also makes investments in green technologies to run its network.
Also read:
IndiGo's One-Stop Service From Thiruvananthapuram To Kolkata Saves Time
Maharashtra Govt Signs Cr Mou With Berkshire Hathaway To Develop 1,000-acre Smart City Near Navi Mumbai Airport | Exclusive
Follow us on Google news for more updates
Join us on Telegram group
Stay tuned…