Avianca is boosting its international reach from Cartagena and Medellín.
On Tuesday, the Colombian carrier Avianca declared the launch of 3 new routes connecting Colombia and Ecuador next year 2023. These point-to-point routes will improve the capacity between both South American nations.
Avianca announced 3 new routes
As of Next year March 2023, passengers flying with Avianca will be able to fly from Cartagena International Airport (CTG) and Medellín International Airport (MDE) with Guayaquil International Airport (GYE) in Ecuador. As of December 2022, these 2 routes are entirely uncontested. There are almost 60 weekly flights from Colombia to Ecuador, with 10,134 seats available, per Cerium.
David Alemán, Avianca's Director of Sales for Colombia and South America, stated,
"The connectivity of Colombia and Ecuador is key for Avianca. An example is that, so far in 2022, we have transported close to 470,000 passengers on more than 3,740 flights between the 2 countries, and we have moved close to 50,000 tons to and from Ecuador."
He said that with these 3 new routes, Avianca will operate twenty routes from Medellín, 11 from Cartagena, and 15 in Ecuador. "This is how we continue consolidating our Avianca, with a more direct flight and a flexible and tailored product, permitting more, more passengers in Latin America to travel."
Also, read
The flight Guayaquil-Medellín (AV136) will be operated on Tuesdays, Thursdays, and Saturdays. It will depart at 09:00, landing at 10:40 in Colombia. Meanwhile, the return service, AV137, will leave at 11:35, landing at 13:30.
The flight Guayaquil-Cartagena (AV134) will depart at 09:00, landing in Colombia at 11:25, while the return service (AV135) will depart at 12:20 landing in Ecuador at 14:50.
Colombia and Ecuador
Despite being neighboring countries, Colombia and Ecuador have 60 weekly flights operated by 3 carriers. These airlines are Avianca (the largest player by capacity with 44 weekly flights), LATAM (nine flights), and Wingo (7 flights). Avianca and Wingo fly from Bogotá International Airport (BOG) to Guayaquil and Quito, while LATAM operates flight service flights between Bogota and Quito.
Overall, Avianca operates 264 weekly flights in Ecuador. Mostly it operates domestic services (200 flights) in 6 routes. The other 64 flights are international, operated from Guayaquil (Bogota, New York, and San Salvador) and Quito (Bogota, Buenos Aires, San Salvador, and San José).
Avianca's development in Cartagena
The flights to Guayaquil, Ecuador, aren't the only services Avianca is announcing flights from Cartagena. Beginning on June 11, the airline will operate a new flight service to Sao Paulo Guarulhos International Airport (GRU).
Avianca will operate 3 flights per week (on Wednesdays, Fridays, and Sundays) in aircraft with a capacity for more than 150 passengers.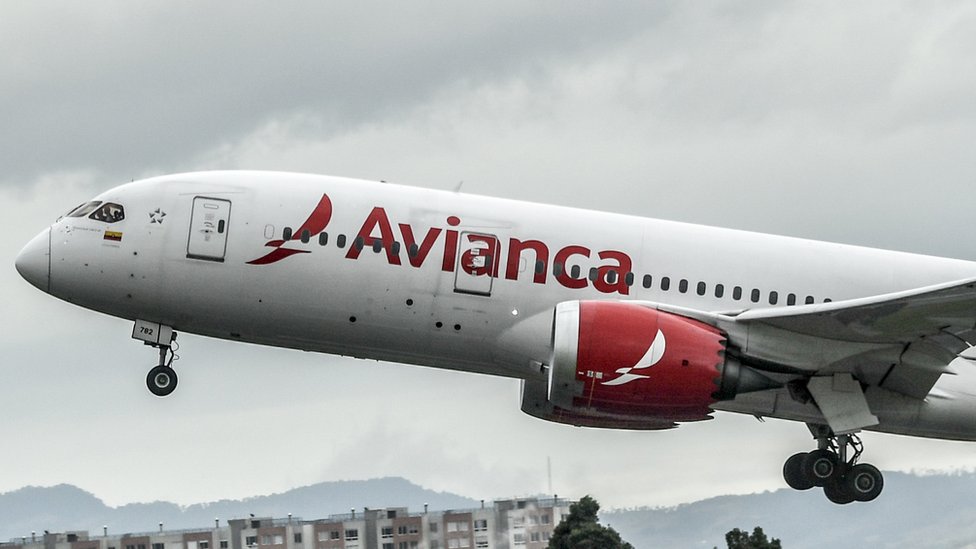 Departures from Cartagena are on Tuesdays, Thursdays, and Saturdays. According to Avianca, the new route consolidates one of the company's objectives: to increase connectivity to different destinations in the Americas.
Thank you