TOULOUSE- 13th December, Airbus A321 XLR is seen making XLR pattern over Gulf of Gascony.
The Airbus New A321 Ultra Long Range also known as A321 XLR took from Toulouse and has seen making XLR pattern. On 15th June 2022, A321 XLR took off for very first time.
Airbus A321 XLR making XLR pattern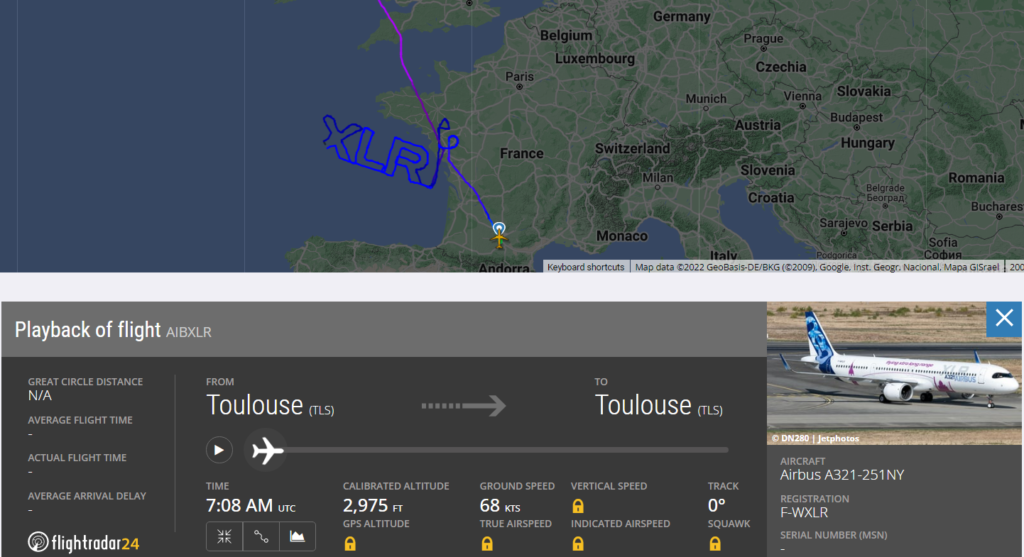 According to flight radar the plane carries registration, F-WXLR has been tracked and seen making XLR pattern on the map of earth. The plane took from Toulouse and has been landed back.
The plane took off at 7:08 AM UTC and is still airborne in the sky 12:46 PM UTC. At time of writing this post it is still airborne for around 5 hrs. and 30 mins.
This is one of the historical moments and airbus official has also tweeted about this.
Airbus in its tweet has mentioned, "All clear for takeoff! Follow the #A321XLR if you have more than a few hours to spare… Watch this space! https://flightradar24.com/AIBXLR/2e856ab5."
About A321 Ultra Long Range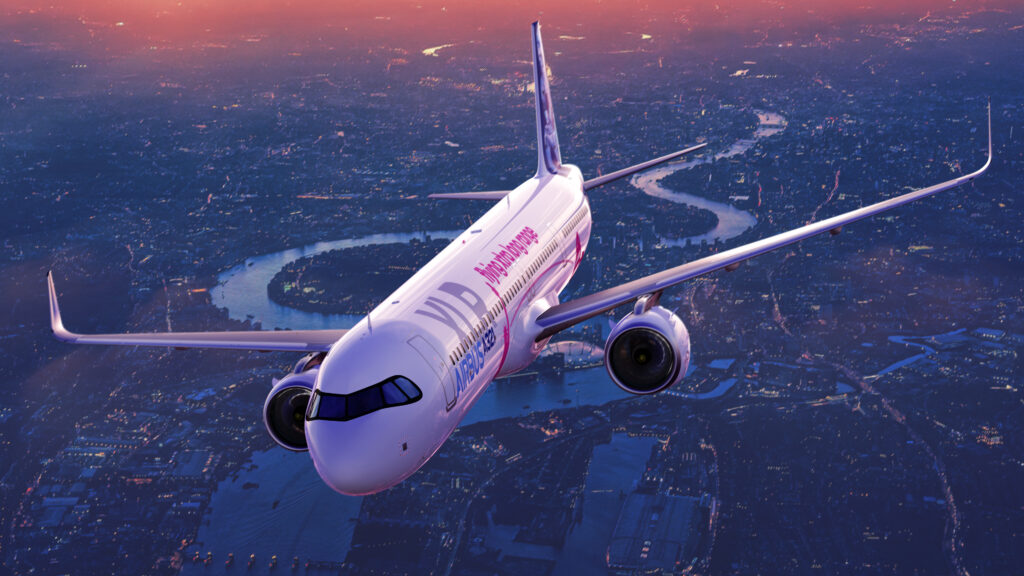 A321 XLR has huge range of 4,700 Nautical Miles which is around 8704 Kilometers. It has 180-220 seating capacity in various configurations. Most importantly 30 percent more fuel efficient then its previous aircraft model.
The A321XLR can enable carriers to connect distant destinations such as New York to Rome, London to Vancouver, Delhi to London, Sydney to Kuala Lumpur. Which currently requires long haul aircraft to fly this routes.
The More range gives more profit to airlines operating A321 XLR. The Airbus has also modified MTOW, Inboard Flap, Landing Gear, fuel and water tanks, E-Rudder and Cargo compartment.
The award-winning Airspace interior brings the benefits of long-range, widebody comfort to the A321XLR.  With single-class configurations for as many as 244 seats, the widest cabin of any single-aisle aircraft provides Economy passengers with 18" wide seats.
We will keep you posted about the Airbus and its A321 XLR, so make sure you click on the bell icon.
Also Read: –Air India New Update: They will Refurbish B787s and B777s – Aviation A2Z
Join Our Telegram Group for Latest Aviation Updates:-https://t.me/aviationa2z
Stay connected with Aviation A2Z!