The pilots of Kenya Airways PLC, one of Africa's leading airlines, went on strike on Saturday, cancelling more than two dozen flights and leaving thousands of customers stranded despite calls from the government for them to cease their strike.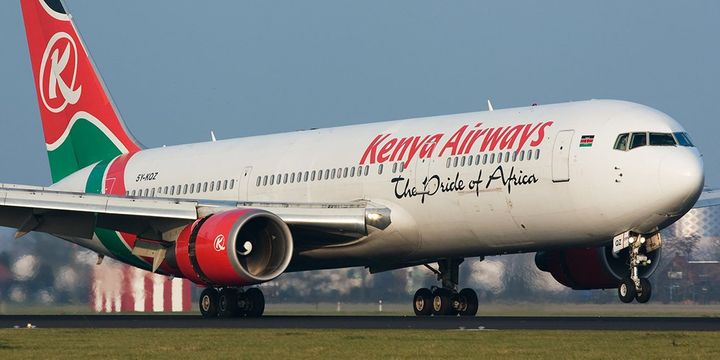 The strike at one of Africa's major aviation hubs, which started at 6 a.m. (0300 GMT), will have an impact on both business and vacation travellers. The Kenya Airline Pilots Association (KALPA) claims that the airline management rejected their recommendations for how to resolve their complaints.
No KQ (Kenya Airways) aircraft has left Jomo Kenyatta International Airport since this morning at six, according to a statement from the union. The strike is in full effect.
In a statement, Kenya Airways expressed its regret to the travellers and promised to make every effort to lessen the inconvenience, which might entail rebooking them on different flights.
The corporation had declared the strike illegal before it began, warning that it could harm its ability to recover from the pandemic and cause them to lose at least 300 million shillings ($2.5 million) per day.
"Roughly 10,000 people have been impacted so far, and if things stay this way, the impact on the other sectors of the economy, such as tourism, would be significant."

The minister said
Other travellers told Reuters early on Saturday that the night before had been chaotic as they attempted to travel before the strike began. They said that hundreds of transit passengers were stuck in the airport because their connection aircraft did not take off.
After a 14-day warning period had passed without the airline's management resolving their complaints, the pilots union had threatened to initiate a strike over a disagreement regarding pension contributions and the settlement of delayed pay for its members.
Also read :- American Sentenced to 4 Weeks in Jail for Slapping Crew Member of Singapore Airlines
Join Our Telegram group for Latest Aviation Updates
Follow us on Google News
Stay tuned…