An Akasa Air Boeing 737 MAX 8 as it was operating domestic flight QP1333 between Ahmedabad and Delhi, a bird struck the aircraft while it was climbing.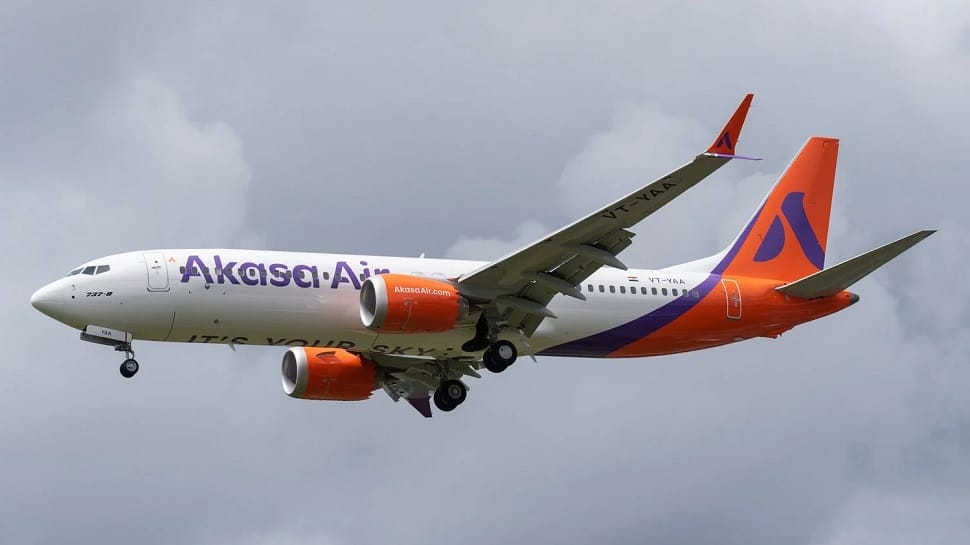 The radome was discovered to be broken during a post-flight check. The aircraft was subsequently grounded for maintenance.
Akasa Air plane suffers bird strike few days ago
A bird strike on a Boeing aircraft of India's newest airline, Akasa Air, forced the plane to turn around and head back to the departure location. The aircraft safely landed at the Mumbai Airport. The event happened when flight QP1103, which the aircraft was on, came to an end.
According to accounts, the issue was discovered when a burning smell that came from the plane's engine was detected within the cabin.
The pilot quickly responded after observing the situation and safely landed the aircraft and its passengers at Mumbai Airport.
However, according to the DGCA official, no other irregularity, including in engine parameters, was seen. He said that "the burning smell was due to bird strike" and revealed that "bird remains were detected on engine number 1 of the aircraft after landing during the inspection." This year's Akasa Air launched its operations on August 7.
It should be mentioned that Akasa Air launched its operations on August 7, making it the country's newest airline. The airline is still attempting to increase its domestic service within the nation. In August, the airline launched its domestic flights with the intention of expanding to more destinations, and in those early days, it began operations between Bengaluru and Mumbai.
The airline most recently started operating direct flights between Bengaluru and Delhi on October 7, 2022. Currently, Akasa Air's fleet of six aircraft fly over 30 flights every day. By the end of March 2019, however, the company will have received 18 brand-new Boeing 737-800 MAX aircraft.
Previously, there have been numerous instances of bird strikes on aeroplanes operated by various carriers. It should be emphasised that a bird strike can seriously harm an aircraft. To prevent these occurrences, numerous worldwide organisations have been attempting to build technology.
Also read : Cyclone Sitrang: Multiple flights, trains CANCELLED in Northeast states, several passengers affected
Follow us on Google News for latest Aviation Updates.
Join Our Telegram group for Latest Aviation Updates
Stay updated with us!