Despite India's traffic patterns are positive, the most recent projections by corporate rating agency ICRA indicate that airlines will continue to face financial strain.
Any revenue rise brought on by more travellers will certainly be countered by a number of issues, such as rising fuel costs and weakening currencies.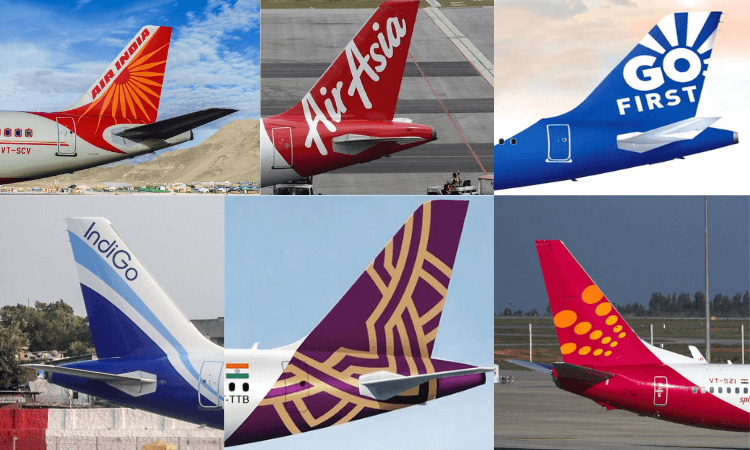 Still not there
India's aviation industry appears to be recovering.
Airlines have started hiring quickly, airport passenger volumes are reaching or even surpassing pre-pandemic levels, and even the aviation regulator plans to increase staffing to keep up with the expanding fleet.
Challenges
The country's airlines are still dealing with a number of issues that are having an impact on their overall financial health.
Suprio Banerjee, Vice President & Sector Head – Corporate Ratings at ICRA, added that despite the airlines' efforts to maintain and/or grow their market share will hinder their ability to increase margins with such fuel prices.
Fuel prices are still a significant barrier.
The upcoming debut of Jet Airways and the admission of Akasa Air would increase competitiveness in the nation.
On routes where Akasa flies, we have already observed tickets becoming extremely competitive, and a price war is the last thing that airlines, which already run on razor-thin margins, need.
Cash reserves are a problem
The aviation company CAPA predicts that local airlines in India could lose between $1.4 and $1.7 billion.
It was emphasised that regulations must be put in place to rectify the fact that carriers in the nation operate with very little cash on hand.
Kaul cautioned

"The more we celebrate expansion without a profit, the further we will stray from the type of reforms the industry needs.

We keep fiddling about on the periphery and don't delve deeply enough to transform the industry."
Stay Informed with Aviation a2z.
Join Our Telegram group for Latest Aviation Updates :- https://t.me/aviationa2z