Even with Nigeria releasing $265 million, Delta cannot afford to keep flying its JFK-LOS route.
Delta Air Lines has become the third airline to declare that it will alter its flight schedule to Nigeria this fall. The airline has announced that starting in October, it will no longer service its New York to Lagos route unless the state releases funds due to foreign airlines.
The airline has said that it cannot continue operating this route without generating revenue. Its Atlanta to Lagos route will stay in service until further notice.
This announcement arrives within weeks of Emirates and British Airways' decisions to suspend flights to the African nation. These airlines have cited the same reasons as Delta for their withdrawal. The Nigerian Central Bank previously claimed that releasing the funds could crash its travel economy; now, it claims that it has not had sufficient foreign currency to pay the airlines.
Delta Air Lines declared
Delta Air Lines declared on August 29th that it would suspend all flights connecting New York (JFK) and Lagos (LOS). The route will enter its temporary suspension on October 4th.
This suspension is the result of the African country withholding payment from Delta Air Lines. The airline cannot afford to continue operating this route without receiving payment from the return trip to JFK. With operating costs increasing, this profitless flight costs the airline more and more every month.
The airline insists it will keep its customers connected between the 2 countries for as long as possible. Despite the losses, the airline intends to continue flying its LOS-Atlanta (ATL) route. This will permit Nigerian passengers to stay connected to all the destinations Delta serves almost the world. It will also connect passengers with its partner airlines if they can better serve the passenger's travel needs.
Delta is suspending nonstop service between
"Delta is suspending its nonstop service between New York-JFK and Lagos to fit the current demand environment. The airline continues to operate service between Lagos and Atlanta and offers connections to New York and other cities across the United States. Customers impacted by our suspended New York-JFK to Lagos service will be accommodated on Delta-operated flights or services operated by our joint venture partners. Delta stays committed to the Nigeria market."
Amid the crisis that has stemmed from Nigeria withholding foreign airline funds, airlines have started considering that all tickets should be bought in US dollars, even if that needs foreign passengers to book all flights online before coming to the airport. Delta has gone ahead with this idea and declared that all flights to and from Nigeria are now required to be purchased in US Dollars.
Also, read
"Due to the ongoing issues to repatriate funds and the forex situation in Nigeria, Delta confirms that tickets for travel between Nigeria and the United States will be sold in US dollars only. The airline will no longer accept Nigerian naira."
Nigeria has been withholding 100 million dollars from foreign airlines. It recently released $265 million of these funds, cutting the amount it owes roughly in half. Nevertheless, Delta, Emirates, and British Airways have decided to reduce flight frequency to the country or terminate the connecting routes altogether.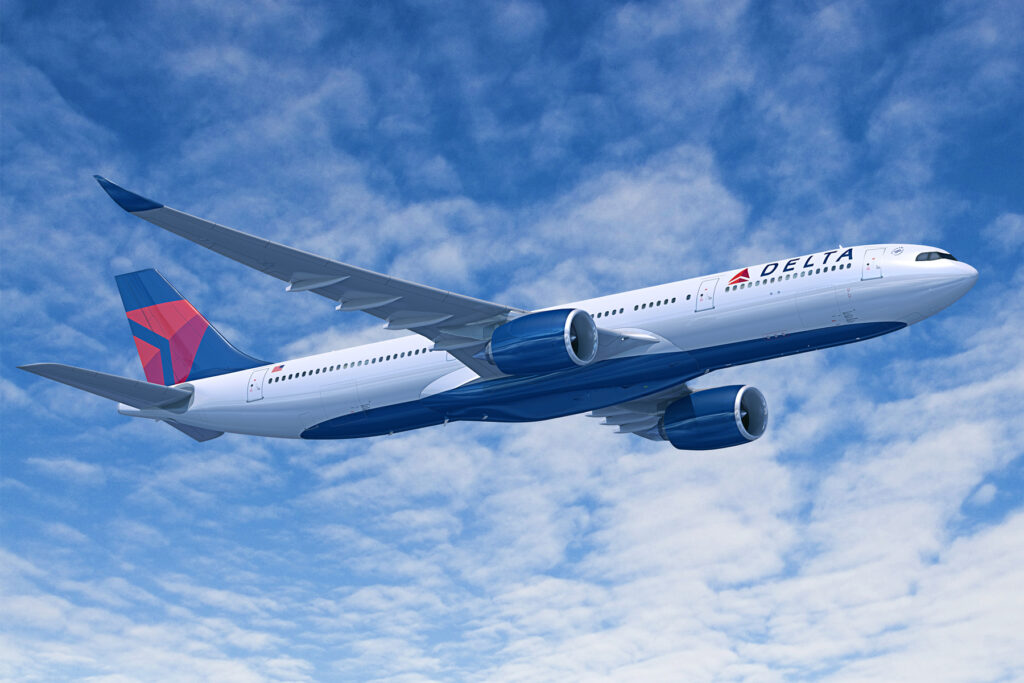 The Nigerian Central bank previously claimed that it was withholding the funds because it required them to stimulate its economy. It said that its travel economy would fully collapse if it released the funds.
In response to the persistent needs of the airlines, the bank recently said that it had not possessed sufficient foreign currency to make the enormous exchanges.
Thank you
Join our Telegram group and Stay updated with Aviationa2z.com
Follow us on Google News For Latest Updates