IndiGo, the largest airline in the nation, announced on Monday that it has joined a sustainable initiative led by the World Economic Forum (WEF). The airline has joined the Clear Skies for Tomorrow, India Coalition campaign as a signatory.
"IndiGo's commitment to the deployment of sustainable initiatives will help in achieving a significant scale for SAF (Sustainable Aviation Fuel) to gain a critical mass and bring in cost-efficiency for wide adoption in India."

According to a press release
On February 18 of this year, IndiGo flew its brand-new A320 neo aircraft with a 10% SAF blend from Toulouse, France, to New Delhi.
A meaningful and proactive path for the industry to achieve carbon-neutral flying is provided by Clean Skies for Tomorrow, which was launched in January 2019. It offers a crucial mechanism for top executives and public leaders, across and beyond the aviation value chain, to align on a transition to sustainable aviation fuels.
To support aviation's overall net-zero pathway by 2050, the objective is to have commercially viable SAF production (both bio and synthetic) at scale for industry adoption by 2030.
More than 80 people are now a part of the global coalition.
IndiGo domestic market share in July was 58.8%.
The Aviation, Travel and Tourism Community Governors identified security in travel, industry competitiveness and the industry's digital transformation as priorities for 2017. Airline regulatory frameworks, job creation and sustainability remain other important issues.
Airline ownership
The community proposes a new regulatory model for foreign investment in airlines that is driven by public-private cooperation. Publications highlighting the community's ideas include our white paper entitled A New Regulatory Model for Foreign Investment in Airlines.
Past Projects
The Connected World project was a cross-industry project that looked at scenarios for how travel, transport and supply chains could be more integrated in 2025. It also explored new business models that enable and support an integrated approach.
Safeguarding Aviation and Travel Value Chains Against Corruption. Through the Forum's Partnering Against Corruption Initiative, this project was an in-depth review of the corruption and compliance challenges facing the aviation and travel industries. The report can be found here.
Sustainability
To better understand the gaps in measuring sustainability, the industry will be compiling data to create a dashboard, in turn enabling a better grasp of what information is available and where there are still gaps. Through a greater understanding of metrics, the industry aims to make more informed commitments towards improving sustainability.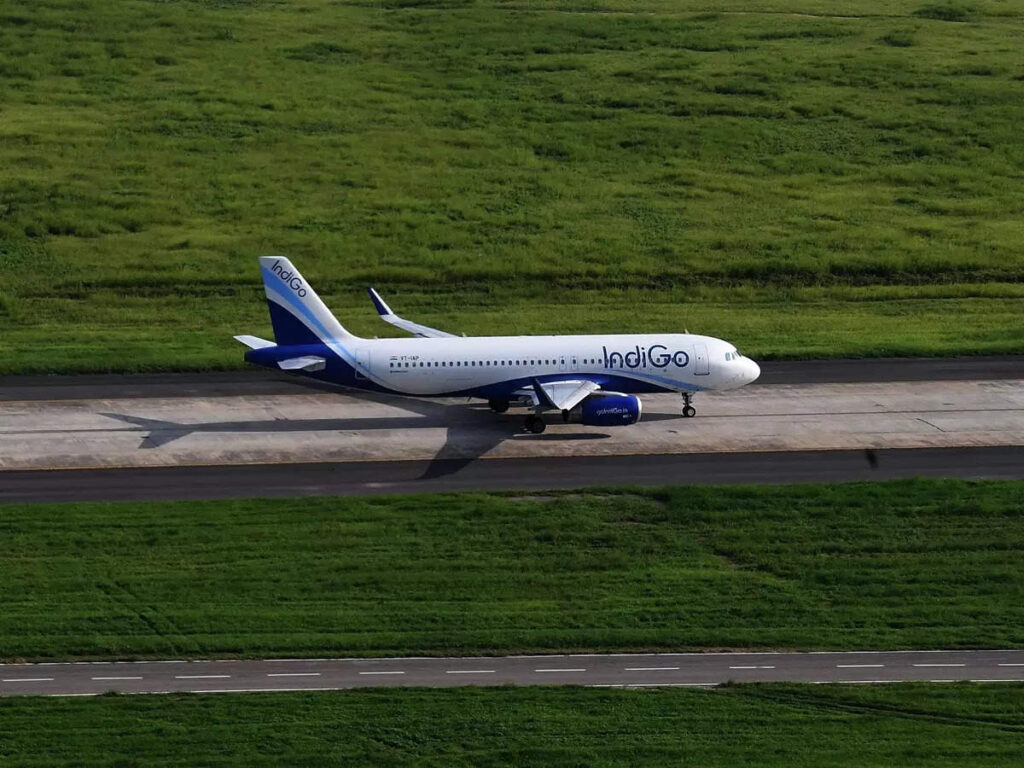 The Manufacturing for Growth project built on the insights from the Future of Manufacturing initiative with a series of dialogues at regional events for manufacturing executives and policy-makers. It focused on the linkages between advanced manufacturing, economic growth and employment.
Also read:
SpiceJet Aircraft's Tyre Bursts On Landing At Mumbai Airport | EXCLUSIVE
Follow us on Google News for latest Aviation Updates
Join us on Telegram group
Stay tuned…