A middle East carrier, Emirates airlines has Disclosed on its Global Distribution System (GDS) that it will Deploy Airbus A380 on its Houston and Dubai route.
Emirates airlines are currently flying Boeing 777-200 LR on its Daily Houston (IAH)- Dubai (DXB) as a Non-stop service.
Emirates to Deploy Airbus A380 on Dubai-Houston Route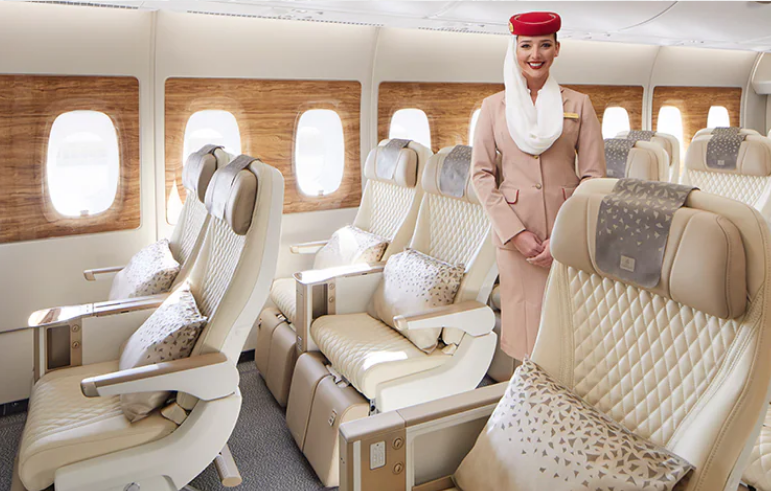 With Travel demand back to the pre-covid level, Emirates is looking to fill the slots with double-decker Airbus A380s for various busy routes. To cater to the demand, Airline has decided to Deploy its A380 for the Daily Houston-Dubai Non-stop service.
According to the Emirates travel booking website, the airline will fly its Boeing 777-200 LR till 30th November 2022. After 1st of December 2022, Emirates will deploy Heavy A380 for this IAH-DXB Route.
Here are the details of the GDS update by Emirates on 30th Nov and 1st Dec 2022 flights for the same route with the different fleet,
The Airline is flying on the Houston-Dubai Non-stop route with Flight number EK212.
Its crystal clear that Airline is ramping up the Use of its Airbus A380s after covid-19 on the busiest routes.
Airbus 380 fleet Report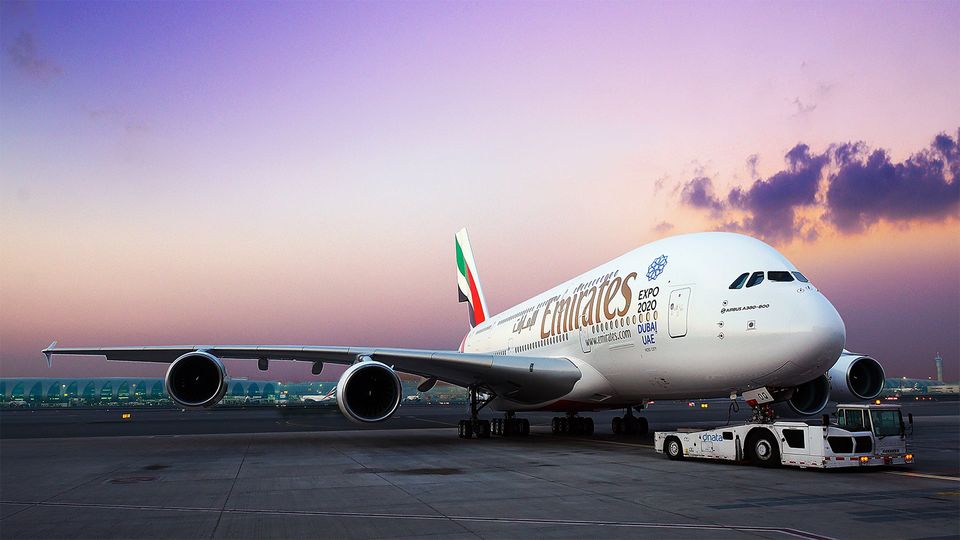 According to Planespotters site Information, Emirates currently has a fleet of 119 Airbus A380s. Out of 119, 75 A380s are In-service while the remaining 44 are parked at their Base.
So Emirates is looking to utilize those 44 parked or grounded A380s to ramp up its operations and fulfill the growing demands.
Emirates Dubai Bengaluru Flight
Emirates Airlines announced that it will utilize A380s for the Dubai-Bengaluru route.
They will deploy its superjumbos daily on the EK 568/569 rotation starting the 30th of October, 2022. The carrier is planning to deploy its superjumbos configured in a three-class configuration.
After the iconic double-decker aircraft return on flights to Bengaluru, it will add huge capacity to the route.
The deployment of A380s for various routes across the globe shows the aviation industry is growing again and airlines can benefit from it if they utilize their fleet in an appropriate way.
Check out: Emirates to operate A380s on flights to Bengaluru (aviationa2z.com)
Also Read, Delta Airlines was named the top US airline of 2022 by The Points (aviationa2z.com)
Join Our Telegram Group for Latest Aviation Updates:-https://t.me/aviationa2z
Stay connected with Aviation a2z!