On Friday, 12th August, Virgin Atlantic's first Airbus A330neo successfully completed its maiden flight in Toulouse.
The Airbus A330-900 with registration F-WWCG departed Toulouse as test flight AIB01CG at 10:42 a.m local time. Having flown for 3 hours and 48 minutes, the test aircraft landed back in Toulouse at 2:30 p.m.
During its first test flight, the A330neo reached a maximum altitude of 41,000 feet over the Bay of Biscay. After the successful completion of its first test flight, the aircraft might be heading for another test flight in days to come.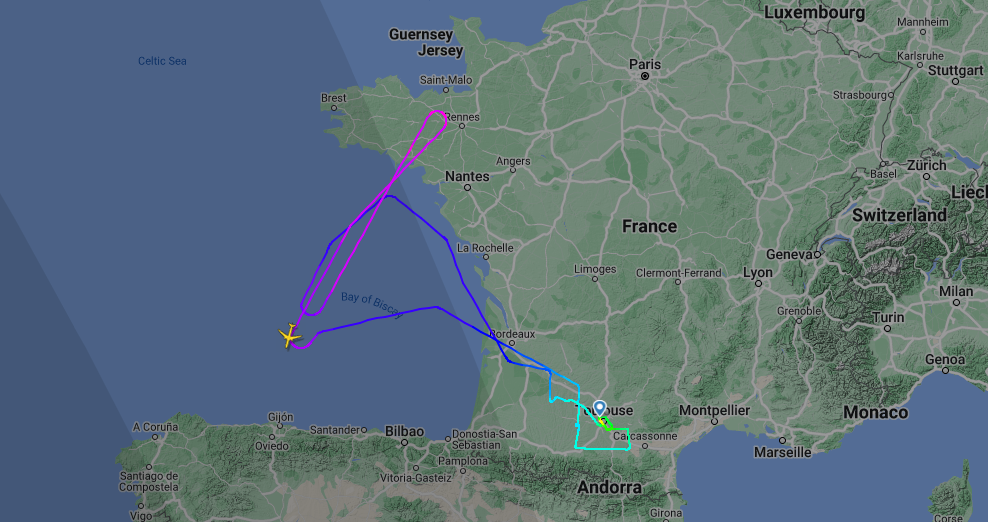 The British long-haul carrier is expecting to take delivery of its first A330neo in a few weeks. Virgin Atlantic is planning to add up to three A330neo by the end of this year.
Tickets on Sale
Virgin Atlantic's first A330neo will start operating passenger flights to Boston starting in early October. The inaugural passenger flight is set for 12th October later this year. Flight VS11/12 between London Heathrow and Boston Logan will heavily see the use of the brand new A330neo.
Commenting on the importance of the upcoming A330neos, its Chief Customer and Operating Officer said:
"The A330neo plays a significant role in our multi-billion dollar fleet transformation, demonstrating our commitment to the planet. We know the most impactful thing we can do as an airline is to fly the cleanest, greenest, youngest fleet possible and the A330neo is integral to achieving this goal. It's truly a plane for the future."

Corneel Koster, Virgin Atlantic's CCO
The upcoming A330neos will gradually replace the A330-300s at Virgin Atlantic in the next few years. Alongside Boston, Virgin Atlantic also plans to deploy the A330neos on other routes to the United States. These aircraft will also operate flights to Florida and Hartsfield-Jackson Atlanta International among others.
In June of 2019, Virgin Atlantic announced its plans to acquire 14 A330-900s to modernize its all-widebody fleet. The first aircraft was scheduled to arrive in 2021. However, this was later pushed to 2022 due to the COVID-19 pandemic.
Image: Clément Alloing