According to a senior official, the home ministry has granted Campbell Wilson, the CEO-designate of Air India, security clearance, enabling him to assume control of the airline.
On May 12, Tata Sons announced Wilson's selection as Chief Executive Officer and Managing Director of Air India.On January 27, Tata Sons acquired the losing carrier. 
Tuesday's senior official reported that Wilson has received the security clearance from the home ministry.
A question about it was forwarded to an Air India official, but there was no immediate answer.
The clearance of the home ministry is required by civil aviation regulations for the recruitment of important people at airlines, including foreign nationals.
Lyker Ayci, the former chairman of Turkish Airlines, was appointed MD and CEO of Air India by Tata Sons on February 14—weeks after taking over the airline.
Ayci, who was supposed to take over on April 1, declined to join the organisation due to reservations several people had about his selection.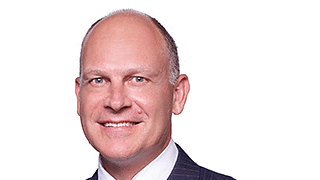 Wilson served as the CEO of Scoot Air, a wholly owned subsidiary of Singapore Airlines.
Tata Group and Singapore Airlines collaborate on full-service airline Vistara.Wilson has reportedly been engaging with personnel while touring several Air India offices.
The government sold Air India to Talace Private Limited, a Tata Sons company, in October of last year after conducting a competitive bidding process for Rs 18,000 crore.
Stay Informed with us!
Join Our Telegram group for Latest Aviation Updates :- https://t.me/aviationa2z