The ePlane Company, an indigenous electric vehicle manufacturer, has disclosed that it is on track to develop India's first air taxi and that flying trials would begin soon. If all goes according to plan, the business anticipates commercial certification by the end of 2023.
"We are developing the full-scale prototype, the ePlane e200, and aim to have the e200 cargo variant built towards the end of 2022 and undergo the certification process through the following year, with a target of having it ready for commercial deployment around late 2023"

according to CTO and co-founder Satya Chakravarty
The air taxi developed by The ePlane Company might accelerate cargo and passenger transit up to ten times more than current models. Up to 2024, the passenger version is anticipated to go through more demanding certification testing.
According to Chakravarty, the eVTOL (electric vertical takeoff and landing) vehicle made by his company is among the most small ones being developed globally, which could ease India's traffic issues.
"We're concentrating on making the ePlane one of the world's most compact eVTOLs, catering to the mid-mile and last-mile urban air mobility market sectors, hence reducing traffic congestion in cities"

he said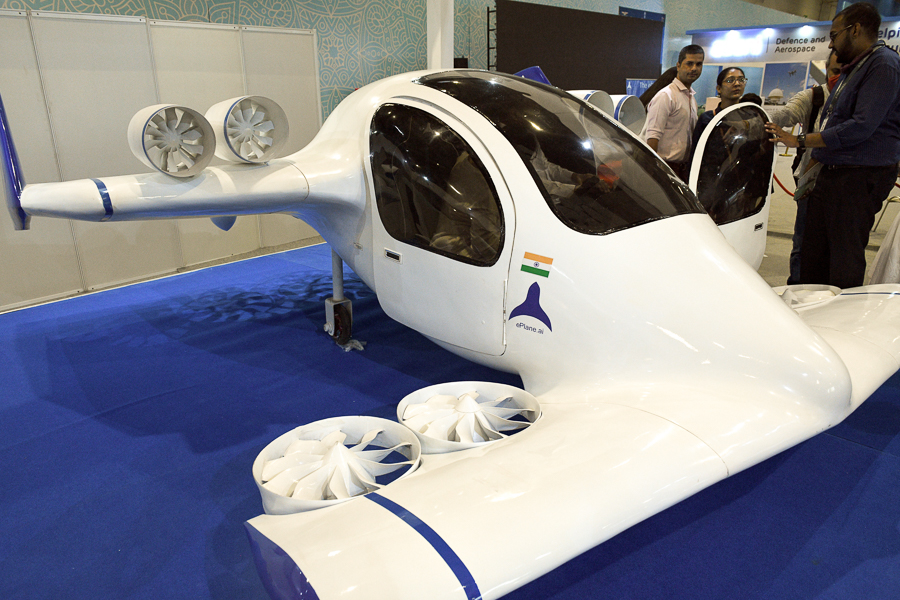 The business secured $5 million in a pre-Series A investment earlier this year. Boeing, Hyundai, Airbus, Toyota, Uber, and Joby Aviation are just a few of the international businesses developing and certifying air taxis.
Also read:
Airbus to conduct experimental test on A380 superjumbo with open fan engine
Airbus received another order, LATAM Airlines orders 17 Airbus A321neos
Also Check out: Akasa Air Starts Flight Bookings on its New Website
Join our telegram group for the latest Aviation Updates:-
Stay tuned…