The Akasa Air Boeing 737 Max Took off from Delhi and will land at the most Probabable route i.e Mumbai.
Akasa Air Announced the delivery of its First Boeing 737 Max aircraft on its social media platform and wrote,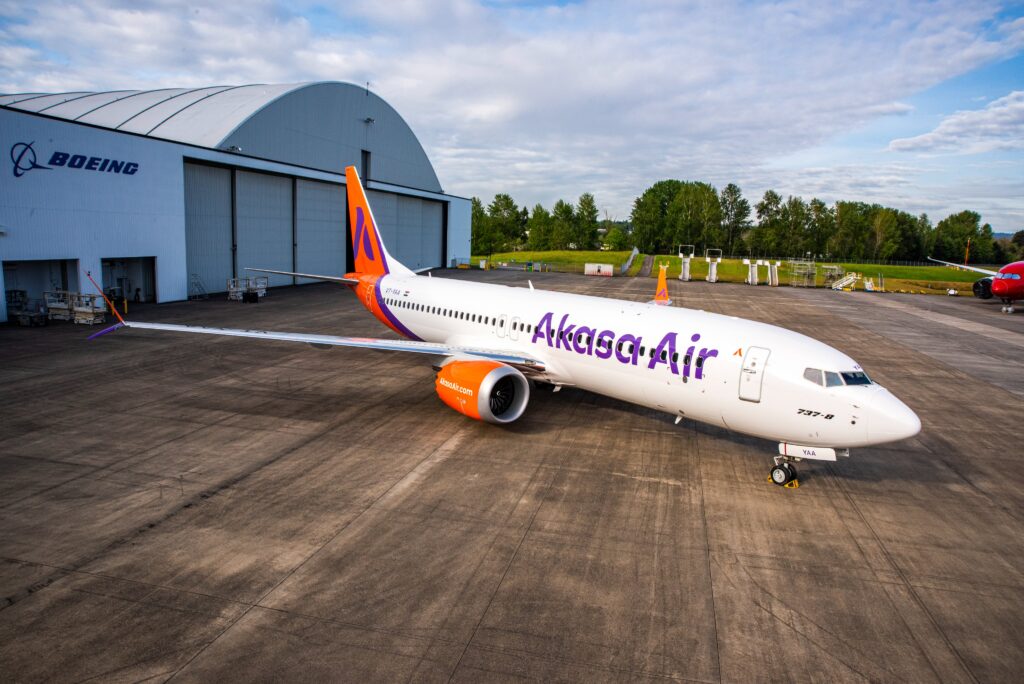 The delivery of our first aircraft brings us a step closer to our vision of transforming India's air transportation ecosystem, supporting the nation's economic growth engine, and helping fellow Indians chase their dreams.
The Airline is a Low-cost Carrier funded by the stock master Rakesh Jhunjunwala and its co.
The airline will be led by former Jet Airways CEO Vinay Dube and Former Indigo Airlines President Aditya Ghosh.
The Airline has opted for Boeing 737 Max Aircraft for its fleet due to its performance and now it is considered one of the safest aircraft on the planet after vigorous testing.
Akasa Air Test Flight
According to Flight Radar 24, Akasa Air is conducting Test Flight From Delhi to Mumbai.
The Flight Took from Indira Gandhi International Airport at 10:30 Am on Monday Morning.
As per Our Sources, Akasa Air wilL conduct more such flights for route approvals from DGCA India.
The Akasa Air conducting Test Flight shows that it will shortly resume its commercial operation.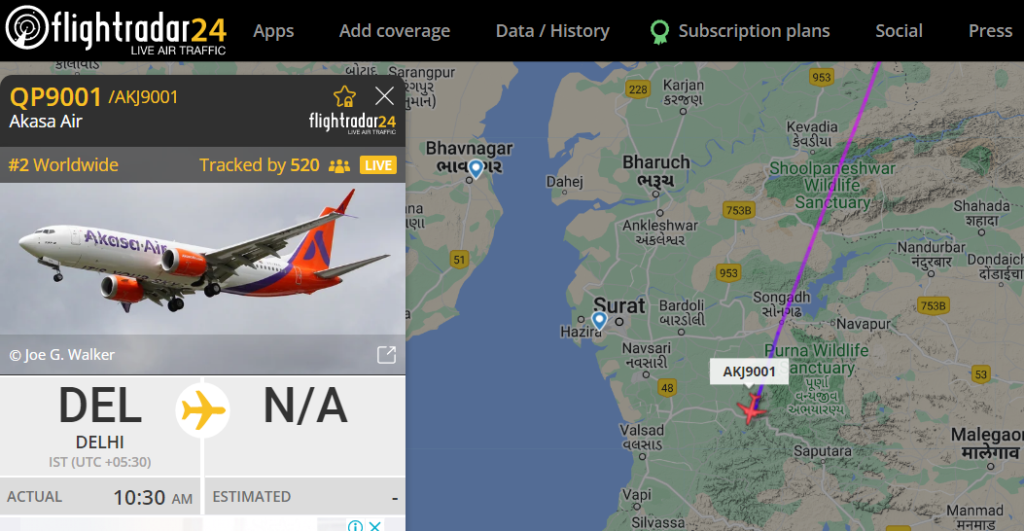 Fleet Update
To lease Five Boeing 737 Aircrafts the Airline has partnered with Griffin Global Asset Management,
a commercial aircraft leasing and alternative asset management business with offices in Dublin, Ireland, Puerto Rico, and Los Angeles, USA.
The airline posted photos of its first Max plane from the Boeing production factory in Portland, Oregon, on Monday as it prepares for delivery.
Following the approval of the Boeing 737 Max by the DGCA in late August of last year,
Akasa Air inked a contract with Boeing on November 26, 2021, to purchase 72 Max jets.
We will keep you posted about all the Akasa Air-related updates, make sure you click on the notification bell.
Check out this post:- Exclusive News: Akasa Air Receives delivery of First Boeing 737 Max Aircraft Today
Stay connected with Aviation a2z!
Check Out :Exclusive: Akasa Air Reveals its Flight Crew Uniforms | First Airline to do so in India? – Aviation A2Z
Join Our Telegram group for Latest Aviation Updates:- https://t.me/aviationa2z