The in-flight entertainment system is set to bring 4K OLED screens onboard Qatar's heavily anticipated Boeing 777X fleet.
Ahead of the highly anticipated launch of Qatar Airways Boeing 777X fleet, the carrier has announced the signing of a new deal alongside Panasonic Avionics Corporation to roll out a next-generation in-flight entertainment system (IFE).
Qatar's upcoming 777X fleet
Dubbed Astrova, the system is designed to enhance passenger engagement and improve operational efficiency and is set to be installed on all 40 of Qatar's upcoming 777X fleet. Astroid is Panasonic Avionics' solution to a rapidly changing entertainment market, with the company touting the system's help on passenger engagement, gain, and higher net promoter scores while delivering efficiency through IFE and enhanced connectivity.
Combined with the Oryx One IFE app, passengers can access 4K OLED "cinema-grade" entertainment. Qatar will offer 22-inch screens in business class and 13-inch in the economy, combined with hi-fi audio available through wired connections and Bluetooth headphones.
The easily adopted modular system allows carriers to update cabins without a complete or pricey interior change, with several additional airlines also buying the product.
"Astroid, by Panasonic Avionics, not only redefines in-flight entertainment but does so operating a modular architecture that enables airlines to tailor it to support their individual commercial needs," stated Andy Mason, VP of Product & Portfolio Development at Panasonic Avionics.
"The engaging, immersive, and connected experience it creates for travelers is matched by an operational ease of ownership that makes Astrova a win-win for airlines."
However, Astrova will provide an overall overhaul of Qatar's maintenance and part commonality, with the systems also providing significantly reduced weight compared to previous seating options, in line with the carrier's commitments to sustainability and net-zero carbon emissions by 2050.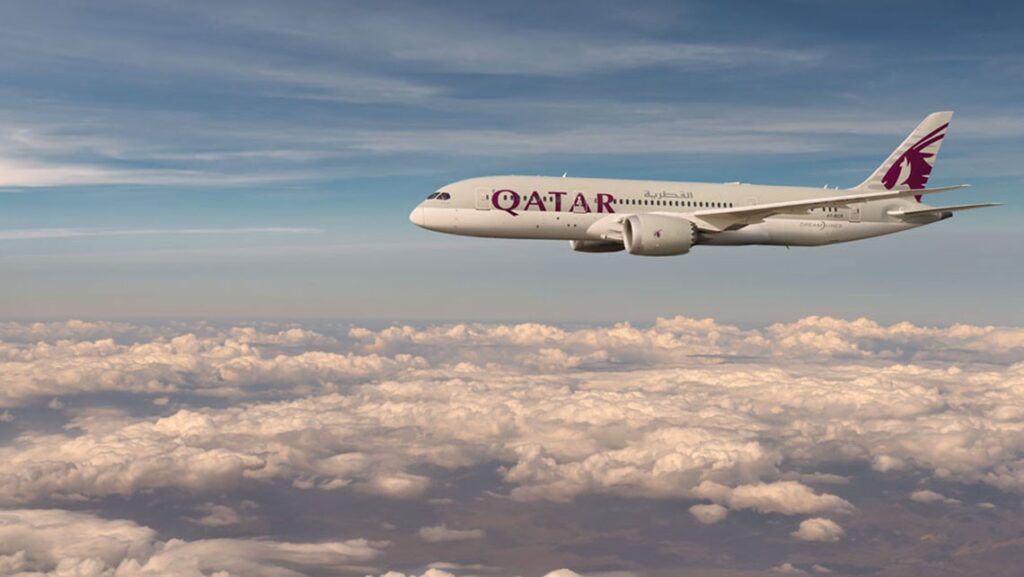 The lightweight seating, CL8310, was generated in partnership with RECARO to seamlessly integrate alongside the IFE system, optimize the traveler's journey for wide and narrowbody aircraft and minimize maintenance prices thanks to its modular design.
Also, read
"We are pleased that Qatar Airways, one of the premier airlines in the world, has chosen Astrova for its fleet of 777X aircraft," said Ken Sain, CEO of Panasonic Avionics.
Operating our IFE innovation, Qatar Airways can leverage the latest consumer innovations to deliver unique passenger experiences to drive higher Net Promotor Scores, enhance passenger engagement, boost revenue, and earn even greater operational efficiencies through IFE. We are very honored to launch this exciting new product and for Qatar to be the first to sign as the launch customer for the 777X aircraft type."
Panasonic Avionics as the launch partner
"It was an honor to be selected by Panasonic Avionics as the launch partner for their Astrova seat-end solution," said Dr. Mark Hiller, CEO of Recaro Aircraft Seating.
"Our aligned visions of transforming the passenger experience and supporting airlines with unmatched customer service have allowed us to operate well together throughout this process. Congratulations to Panasonic on the launch of their new flagship product."
Unfortunately, Qatar passengers are unlikely to have the chance to experience the new system for several years. In April, the aircraft manufacturer confirmed that certification is not anticipated until 2024, pushing back deliveries of the type until mid-2025.
Though, with the discussion of the modular seating system, could it open the possibility for Qatar to implement Astrova on its current Airbus A350 and A380 fleet? Only time (and further delays) will say.
Thank you
Stay updated with Aviationa2z.com
Join our Telegram group for the latest updates