A flight heading for Larnaca, Cyprus, was seven hours late and remained stuck on the runway. Normally, one would expect passengers to become irritated and frustrated, but this time, the plane's pilot lost his cool and began ranting about the delay.
When a Wizz Air flight was stranded on the runway of Gatwick Airport for seven hours, a passenger decided to video the pilot's reaction, who appeared to be just as agitated as the passengers on board.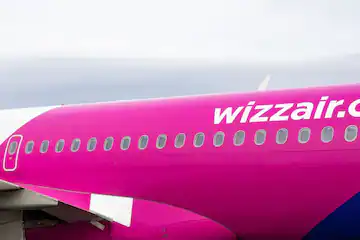 Following the flight's delay, the pilot was overheard on the tannoy proposing that the passengers get off the plane.
As the video went viral, netizens sympathised with the pilot, who complained about the plane being stuck on the runway for seven hours. "Bless him, though," says the narrator.
"You can hear the sorrow in his voice," one person said, according to The Sun. "He wanted to get going as badly as everyone else," wrote another.
"Wizz Air sincerely apologises for the inconvenience caused by the delayed flight W95749, from Gatwick to Larnaca," the airline wrote in a statement on the whole ordeal.
Stay Updated with us!
Join Our Telegram group for Latest Aviation Updates :-https://t.me/aviationa2z