Emirates has released almost 50 unique liveries in the last half a century. Emirates has established a new special Airbus A380 livery. The new livery recognizes the Museum of the future, a squashed donut-shaped building in Dubai.
British Airways and Lufthansa 
For most airlines, special liveries are very few and far between. British Airways and Lufthansa have a handful, with new additions occurring rarely. Emirates takes a different view when it arrives in special liveries. These days it seems like just a few months go by between each of the airline's new reveals. Indeed, over half a decade the airline has applied around 50 unique livery designs to around 100 aircraft.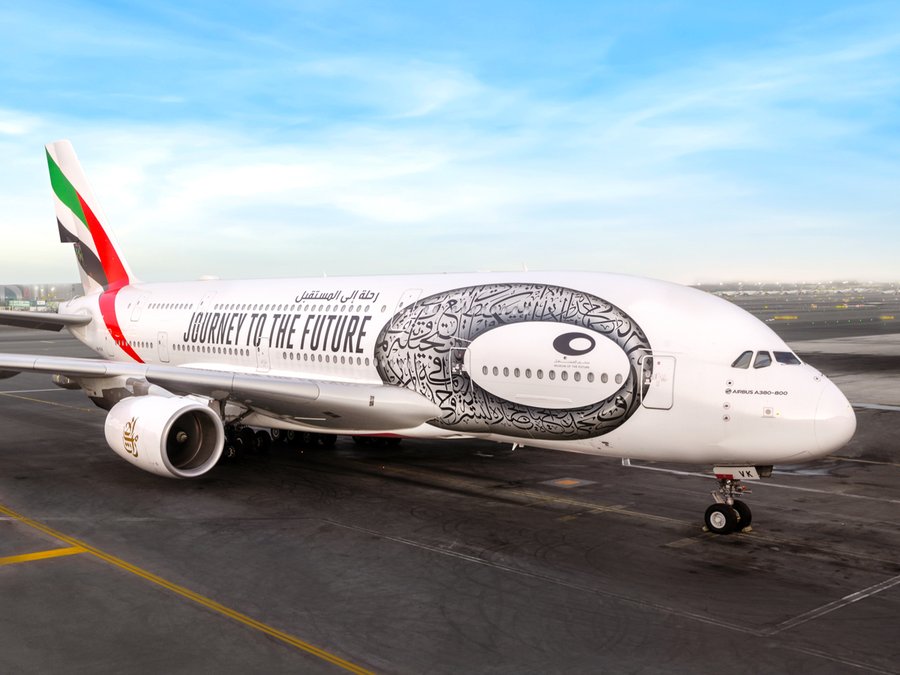 Emirates, the livery will eventually be applied to ten of its aircraft
Initially applied to A6-EVK, the Museum of the Future livery is the latest to grace the side of the world's biggest passenger airplane.
According to Emirates, the livery will eventually be used on ten of its aircraft. This will allow the carrier to spread the message around the world, with a focus on Europe and key Arab regional cities.
The livery features a photo of the Museum of the Future building ahead of the aircraft's wing. The suspension of the fuselage features the words "Journey to the Future" in English and Arabic.
Museum of the Future is seven stories
The Museum of the Future is seven stories tall but features no support pillars. The exterior is decorated with quotes in Arabic penned by His Highness Sheikh Mohammed bin Rashid Al Maktoum. The hole in the center of the building represents the unknown. The museum was completely opened on 22/2/22, though exhibitions have been held in the building since 2016.
The livery has been applied to the jet as a decal
This is Emirates' preferred method of applying special liveries. Essentially, rather than repainting an aircraft, decals see "stickers" placed on the side of the aircraft.
Also, read
They can be applied much quicker than if a plane is repainted. Additionally, the original paint scheme remains below, meaning that they just need to be peeled off to restore the standard Emirates livery.
To show how quickly decals can be applied, you just need to look at the aircraft's flight history. According to FlightRadar24.com, Its last flight was from London Heathrow last Thursday, landing at roughly 19:00.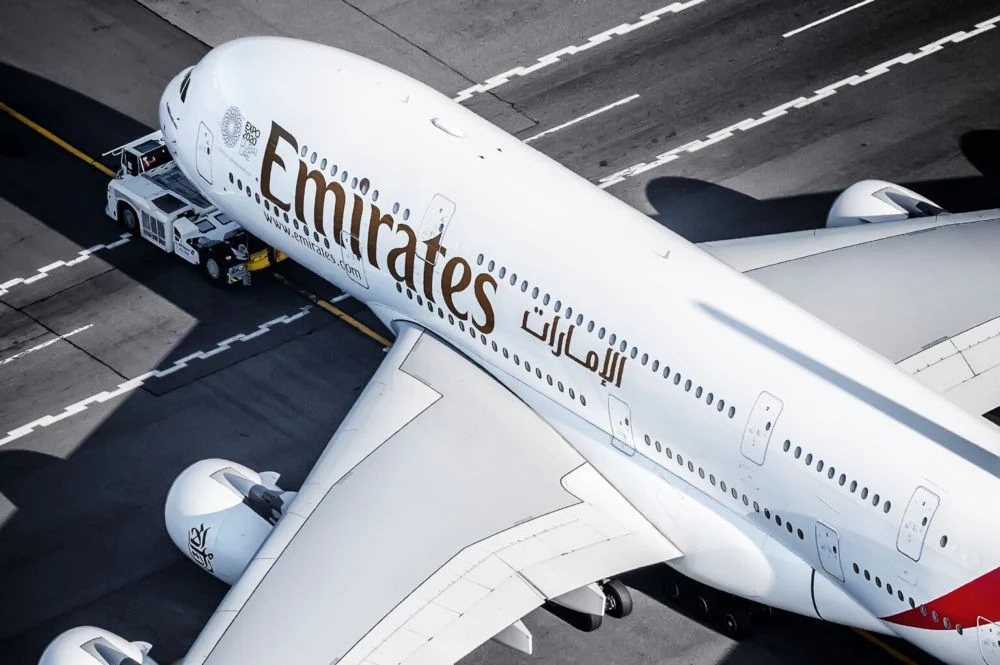 Tomorrow, it will bring to the skies again, flying to Los Angeles. For comparison, it took 16 days for the airline to use its blue Expo 2020 livery, the most ambitious livery it has made yet.
Thank you
Stay updated with aviationa2z. com