As the aviation business recovers with the fall of Covid-19 cases in the country, Air India is gradually reinstating staff salaries to pre-pandemic levels.
Multiple coronavirus waves in the last two years have disrupted flights and dampened passenger demand, prompting many airlines, including Air India, to take cost-cutting measures.
Following the outbreak of the pandemic, Air India reduced flying allowance by 35%, special pay by 40%, and wide body allowance by 40%.

 Pilots' flying allowance, special pay, and broad body allowances will be restored by 20%, 25%, and 25%, respectively.
In March, the union administration approved regular international flights to run at full capacity.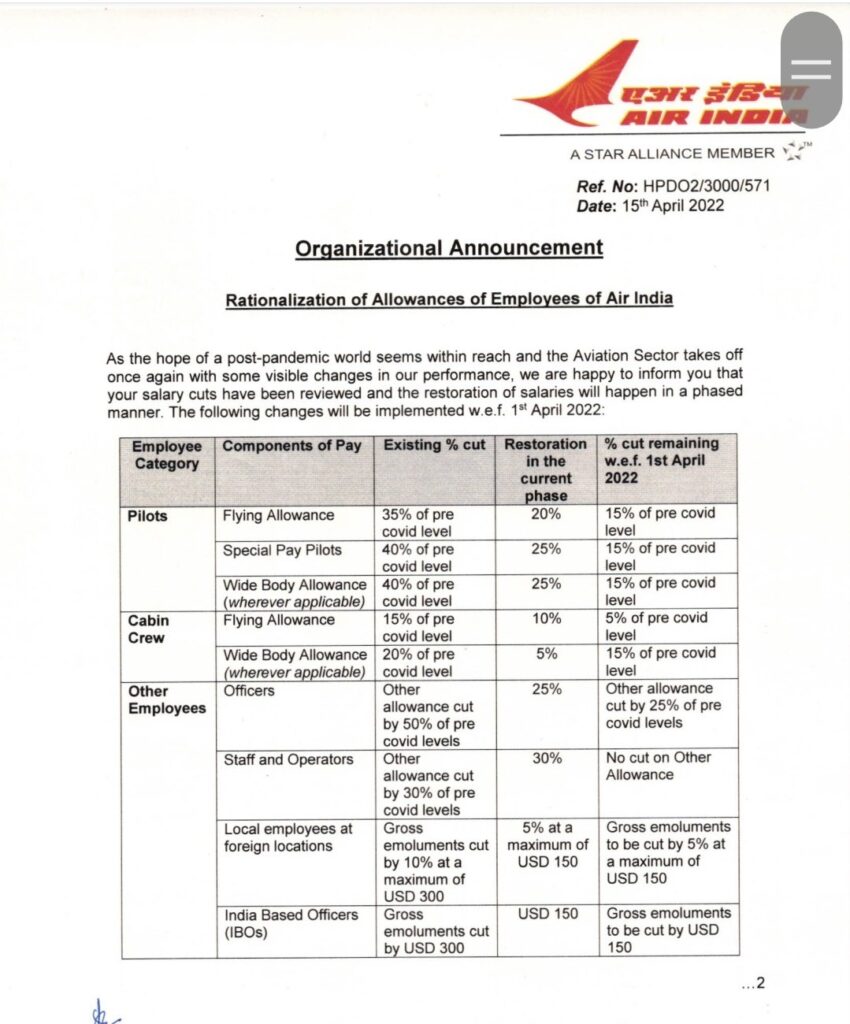 The government's decision to resume regular international flights after nearly two years was a welcome relief to domestic carriers, whose operating expenses had risen due to rising oil prices.
Beginning March 23, 2020, the government has imposed a week-long ban on all international scheduled flights. In the midst of a raging pandemic, the ban lasted nearly two years.
Special international flights between India and roughly 35 other countries have been flying under the air bubble starting July 2020.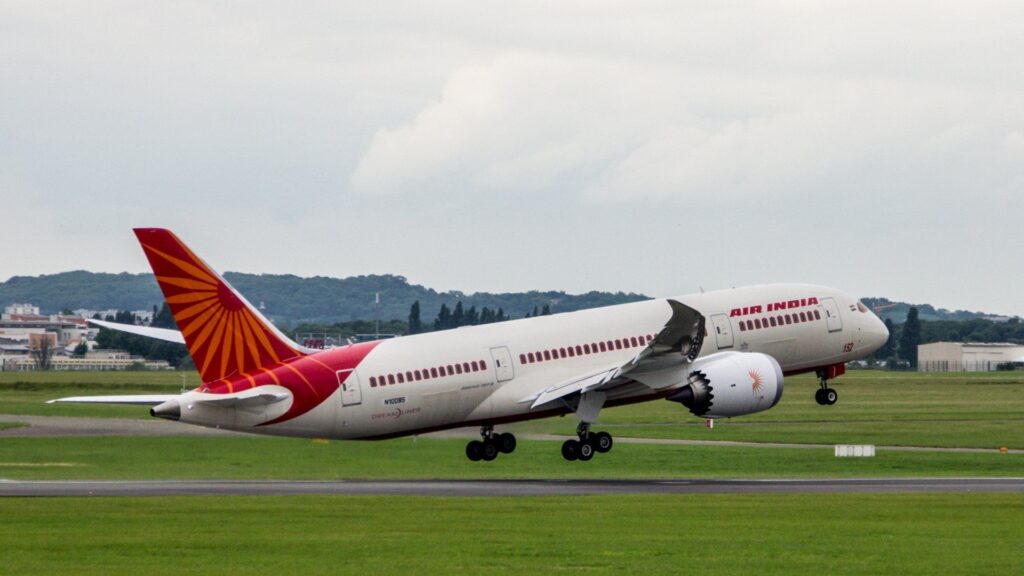 Similarly, during the pandemic, India-based officers' gross emoluments were reduced by $300, and they will be recovered by $150 starting April 1, it stated.
All of the aforementioned components of employee wages will be returned to pre-pandemic levels on April 1 next year, according to the statement.
"As the prospect of a post-pandemic world appears within grasp, and the aviation industry takes off once again with some visible changes in our performance," the document added,

"we are delighted to notify you that your compensation reduction have been evaluated, and wage restoration will occur in a staggered manner."
Stay Tuned and Updated with Aviationa2z!