In a legal battle in the United Kingdom court over the destiny of billions of dollars in aircraft orders, Qatar Airways and Airbus shattered their 25-year collaboration.
Qatar Airways observed paint degradation on 21 A350s, as well as deterioration in the anti-lightning protection on the long-haul jets, in late 2020, which Airbus claims does not represent a safety issue.
Since then, the airline has grounded 23 A350 planes and has ceased accepting Airbus aircraft. As a result of Qatar Airways' rejection of its delivery, the planemaker has cancelled the carrier's order for a third A350.
When the jet manufacturer chose to cancel Qatar's best-selling model order, the smaller A321neo, in January, their feud escalated.
"Enough is enough," it declared to Airbus
The judge would consider who has "the most to lose and to what extent the jet is unique in its category" while deciding on Qatar's request for an injunction, according to the newspaper.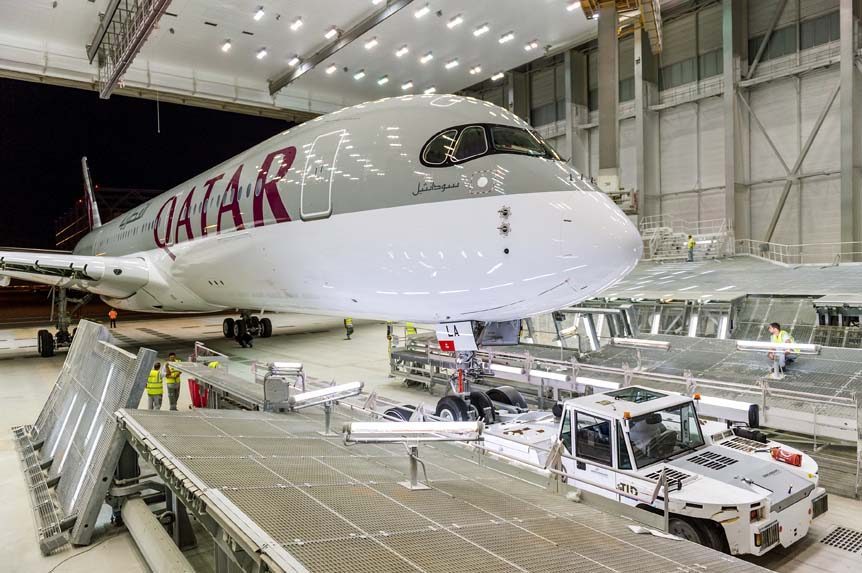 Airbus told the court that Qatar Airways may replace the cancelled A321neos with the competition Boeing 737 MAX, which it "provisionally" ordered in December last year, or with Airbus jets "available via leasing companies," alluding to the Gulf carrier's request for the A321neo case.
Stay connected with Aviation a2z!