After international oil prices climbed to multi-year highs, ATF costs were hiked by almost 18% – the biggest ever increase – to all-time high levels on Wednesday.
Prices soared over the Rs 1-lakh-per-kilolitre threshold for the first time ever as a result of the rise, which was the sixth in a row this year.
According to a price statement by state-owned fuel dealers, aviation turbine fuel (ATF) – the fuel that makes planes fly – was raised by 17,135.63 per kl, or 18.3 percent, to Rs 110,666.29 per kl in the national capital.
Since the beginning of 2022, ATF prices have risen every two weeks.
ATF prices have jumped by Rs 36,643.88 kl, or nearly 50%, in six increases since January 1.
Unlike ATF, gasoline and diesel prices were frozen for a record 132nd consecutive day on Wednesday.
On November 4, 2021, the daily price revision was put on hold, just before electioneering for new administrations in provinces like Uttar Pradesh and Punjab began.
Since October, when LPG prices reached Rs 900 per cylinder, cooking gas rates have been frozen as well.
Despite a dramatic swing in international oil prices, this is the case.
Brent crude oil, the most widely used international benchmark, was trading at USD 82.74 per barrel on November 5, 2021, before falling to USD 68.87 per barrel on December 1.
Despite a dramatic swing in international oil prices, this is the case.
Following the Russia-Ukraine crisis, prices rose to above USD 139 per barrel last week, and are presently trading at USD 101, considerably above the all-time high of USD 86.40 reached on October 26, 2021, which sent gasoline and diesel prices soaring to new highs.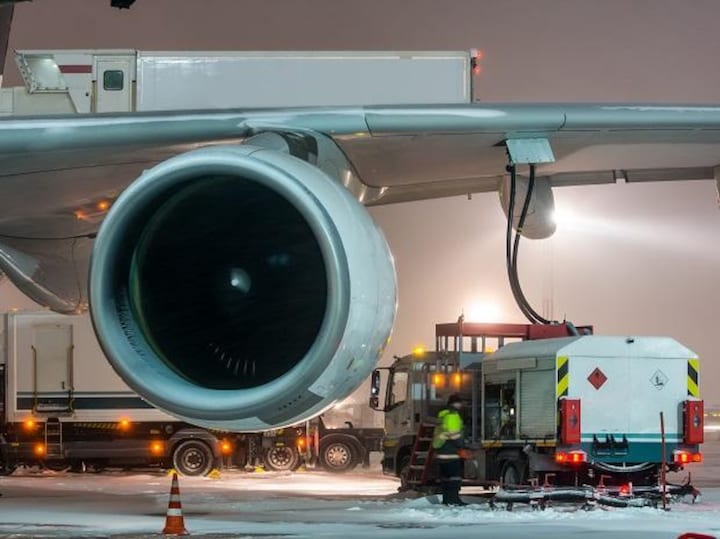 The government slashed excise duty on fuel by Rs 5 per litre and on diesel by Rs 10 due to record-high retail pump prices. Many states responded by lowering their local sales tax or VAT rates.
Petrol and fuel prices had reached an all-time high across the country prior to the excise duty reduction.
While fuel prices have above Rs 100 per litre in most cities, diesel prices had surpassed that threshold in nearly half of the country.
In Delhi, a litre of petrol cost Rs 110.04 and a litre of diesel cost Rs 98.42.
Stay Informed with Aviation a2z! Have a good day ahead!