The pandemic is now curbing traffic through Hong Kong Airport. But is there more to the issue than just the pandemic?
In 2019, Hong Kong International Airport handled 71.5 million passengers and 419,730 flight activities. HKIA was a bona fide global aviation hub and, for many passengers, their jumping-off point into Asia.
Hong Kong International Airport
Many observers thought 2019 was a tough year for HKIA, with pro-democracy protests paralyzing the city and the airport. But the pandemics beginning in early 2020 rendered those protests sideshows as far an effect on Hong Kong Airport goes.
Since then, the passenger and airline traffic through the airport has worsened, and a COVID-zero policy from Chinese and Hong Kong Governments offers there's no direct relief on the horizon.
Hong Kong Airport's biggest customer is Cathay Pacific.
The airline is arguably in a tougher position than the airport, facing ongoing antipathy from Hong Kong authorities. Cathay Pacific flew 717,059 passengers last year, reaching 35.2 million in 2019. The airline expects to post a loss of between US$720 – 780 million for the 2021 calendar year.
A combination of local border closures, journey restrictions, and targeted measures from local authorities that further curb Cathay Pacific's ability to manage flights has resulted in speculation HKIA's number one customer may not survive the travel downturn.
That speculation is probably premature. Cathay's deep-pocketed owners, the Swire Group, have a deep satisfaction in their marque airline title and the resources to withstand a lot of pressure from within and outside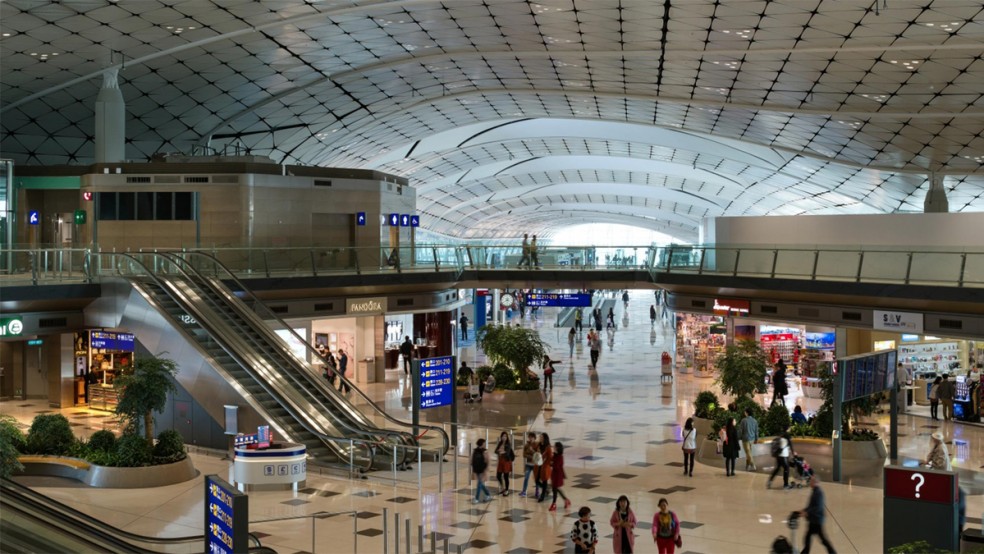 Hong Kong and Chinese authorities
If Cathay Pacific is out of favor, startup airline Greater Bay Airlines appears to be wanting help from Hong Kong and Chinese authorities. That airline only has one plane so far, but it has big plans to fly to 104 destinations in mainland China and about Asia. That's good news for Hong Kong Airport, but potentially another issue for Cathay Pacific.
Beyond the pandemic, more problematic for HKIA is the airport's fall from grace as an international aviation hub. Right now, you can mostly attribute that to the pandemic.
But looking past that, changes in the Hong Kong political, economic, and regulatory environments may have a far more significant impact. Hong Kong operated because it had a transparent and equitable legal system, a successful financial sector, open trade, and vibrant media.
Also, read
Will Hong Kong Airport lose its mantle as an international airline hub?
However, Hong Kong Airport isn't under any existential threat like Cathay Pacific might be. The Hong Kong SAR Government-owned airport has mainland China on its doorstep. As Hong Kong increasingly becomes incorporated into mainland China, China's huge internal aviation market can keep HKIA ticking over nicely once local journey restrictions ease, as they inevitably must.
But other Asian cities like Singapore are challenging Hong Kong's status as an international airline hub. Singapore has stuff Hong Kong is fast losing – like an equitable rule of law. International tourists like such stuff that hums quietly but reassuringly in the background.
Those business travelers who once flew into Hong Kong in their millions to do their deals will take their currency and business elsewhere if they don't have confidence in the city and way of doing things.
Longer-term, this will present a bigger challenge to Hong Kong Airport than a temporary pandemic. The global airlines that once scrambled to meet passenger needs into Hong Kong will follow the trend and redirect flights elsewhere.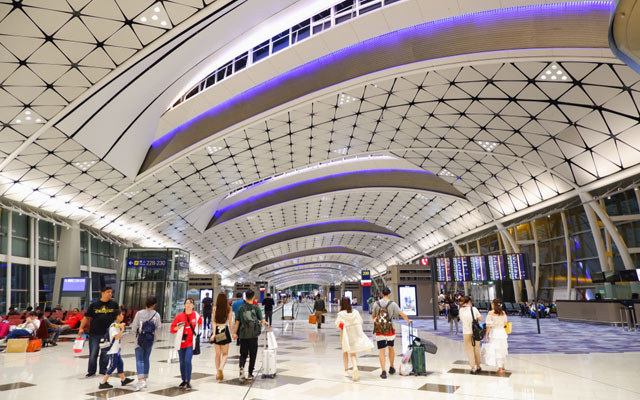 Post-pandemic, fewer airlines will service HKIA, and the airport's once spectacular list of direct city pairs will decline unless Hong Kong reverses its present movement towards authoritarianism. It's a long-term problem for Hong Kong Airport and Cathay Pacific.
Thank you
Stay updated with Aviationa2z.com