The Indigo Story: Inside The Upstart That Redefined Indian Aviation, recounts an interesting story of how Indigo became a brand synonymous with high quality aviation service.
The book brings to light how a relatively small start-up business like Indigo, with only a handful of aircrafts in its kitty, went on to become the largest airline company in the country, in spite of stiff competition from rivals of high stature.
The author feels that the mantra behind the success of Indigo's business growth lies in these parameters:

1)Performance within timelines
2) Connectivity with low cost
3) High service standards
Indigo's success story, relies on the dreams of perfect copilots, Rahul Bhatia and Rakesh Gangwal, in spite of a few setbacks, that ultimately converted a wild idea to a reality, which proved to be helpful to millions of people.
Indigo has come to be a favorite amongst flyers by virtue of its impeccable neatness, unfailing clockwork, courteous staff, super-efficient operations and no-nonsense experience.
Shelley Vishwajeet does a commendable job of writing a well-researched story of Indigo, starting from scratch in 2005 to their current 40% market share in domestic market.
The book allows the readers to know up close the story of the key people who pulled off Indigo, one of the finest businesses built in India over past 15 years, from scratch.
The book just does not restrict to Indigo's success, but also to the overall aviation industry in our country.
It is a preferred book to any aviation enthusiast who is eyeing for an effective, well-researched insight into the Indian aviation industry.
A word of caution, however, is on authenticity of the usage of data and graphs used in this book.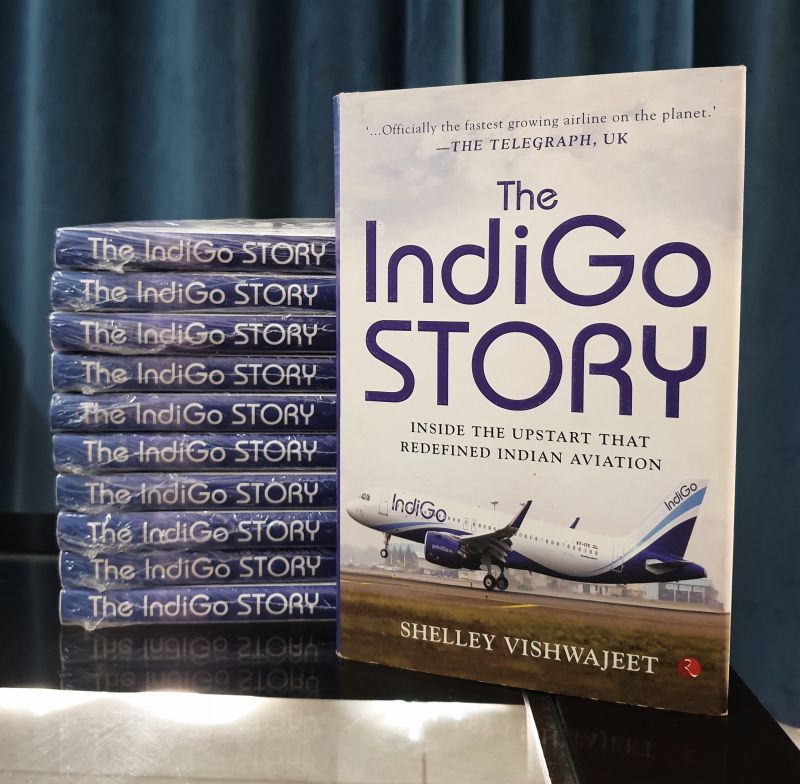 This book is must read for all Aviation professional and enthusiasts.
Stay Tuned with us for more such interesting updates!