SEATTLE- Alaska Airlines (AS) is embarking on a nostalgic culinary journey, reintroducing its most cherished dishes from this month until spring 2024. The lineup includes beloved classics and a range of new seasonal chef-curated meals, accompanied by an enticing selection of beverages.
The 'Greatest Hits' menu consists of 35 First Class entrees, with two dozen being beloved returning favorites, such as the Jerk Chicken with coconut curry fried rice and Kalbi Beef in a Korean BBQ sauce, chosen based on feedback from guests and crew.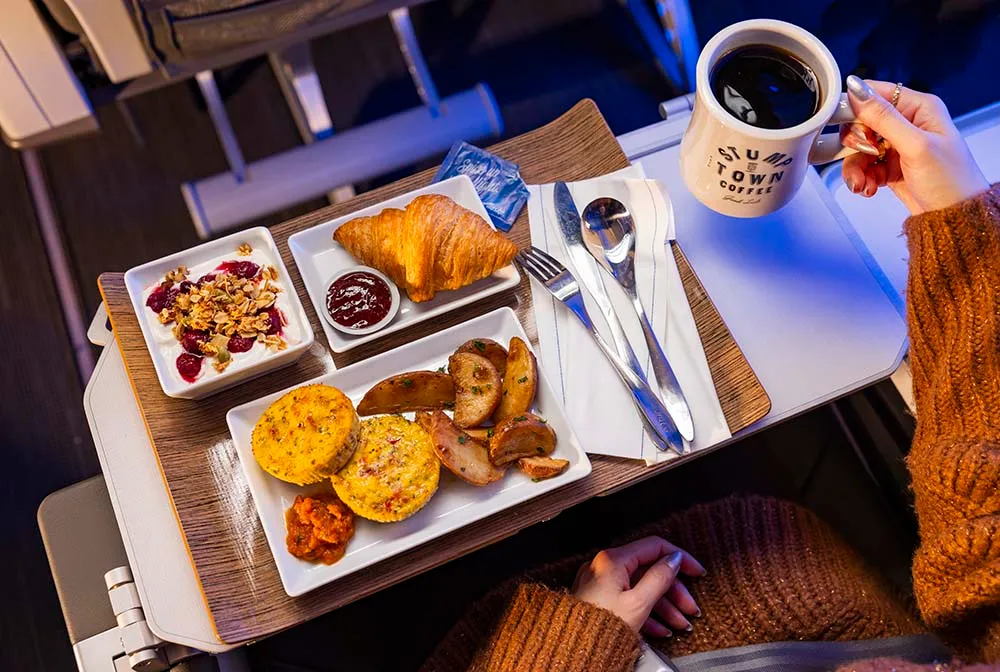 Alaska Airlines New Menu
Alaska Airlines is introducing fresh and innovative dishes featuring high-quality ingredients, including Steak and shrimp and Mediterranean Lentils, available in the Main Cabin.
Celebrity favorite Sesame Chicken and Rice continues to delight First Class passengers.
Actor and comedian Dax Shepard recently took to social media to express his lingering satisfaction with two servings of the roasted chicken with sesame teriyaki glaze he enjoyed on an Alaska Airlines flight from Burbank to Portland.
Main Cabin guests can once again pre-order culinary favorites.
The Chicken Curry Wrap and the popular Beets So Fly Salad, a vibrant medley of pickled beets, mixed greens, feta cheese, and chicken breast tossed in a Dijon balsamic dressing, make their triumphant return to the Main Cabin pre-order menu.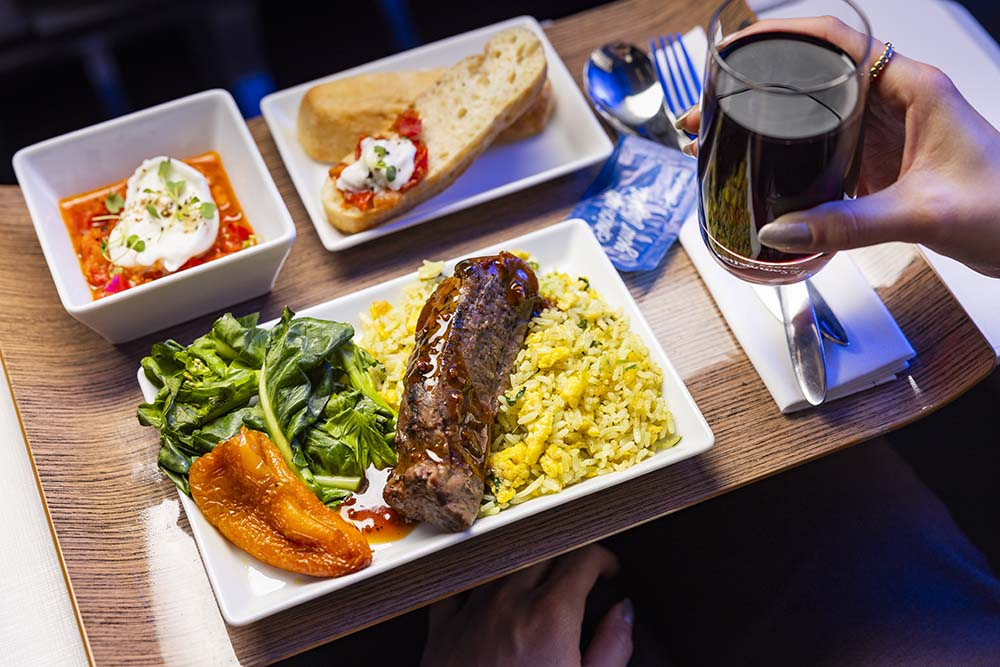 New beverages to tantalize taste buds.
Alaska Airlines is excited to unveil a selection of new beverages, available starting December 1st, featuring freshly brewed Stumptown Coffee, perfectly complemented by Alaska's new oat milk creamer and Portland-based Stash Tea's English Breakfast, Super Mint, and Premium Green flavors.
Convenient pre-order options enhance the travel experience.
Remember to take advantage of Alaska's industry-leading pre-order feature, allowing you to secure your favorite meals as early as two weeks before your flight and up to 20 hours prior to departure, ensuring a seamless and satisfying culinary experience in all cabins.
Stay tuned with us. Further, follow us on social media for the latest updates.
Also Read: US Airlines, Including American, United, Delta, and Southwest, want you to Dress Properly – Aviation A2Z
Join us on Telegram Group for the Latest Aviation Updates. Subsequently, follow us on Google News.