ATLANTA- Delta Air Lines (DL) flight from Atlanta (ATL) to New York (JFK) diverted to Richmond (RIC) after the crew reported an issue with the aircraft generator.
The Atlanta-based carrier operates more than 20 daily flights to New York City (NYC) based airports, including JFK, Newark (EWR), and LaGuardia (LGA).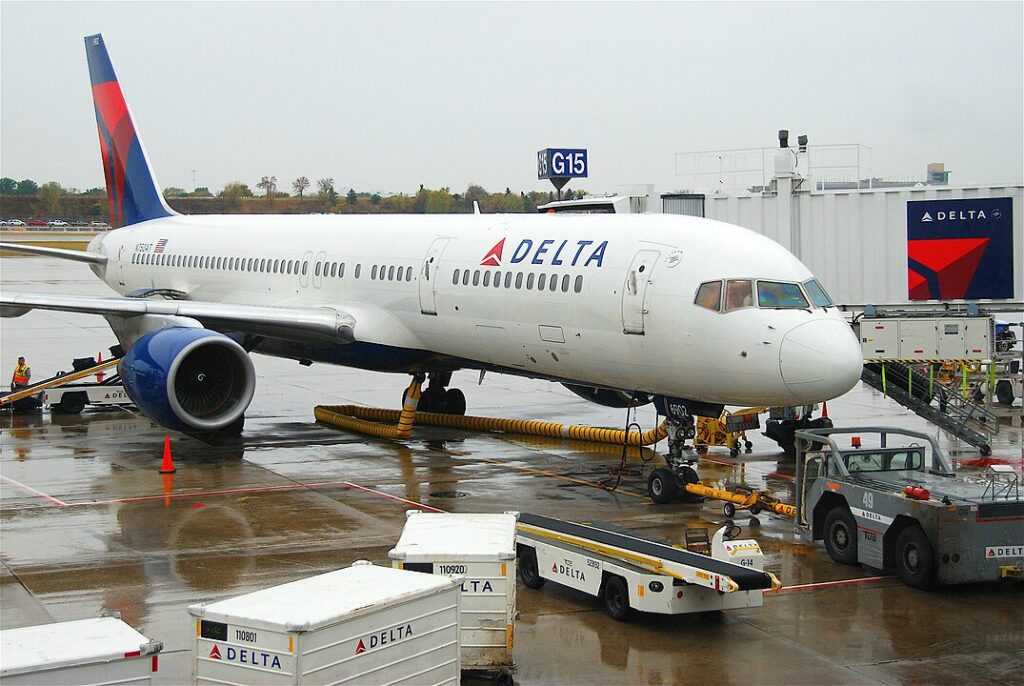 Delta Flight Diverted to Richmond
According to the Federal Aviation Administration (FAA), "Delta Air Lines Flight 1294 landed safely at Richmond International Airport in Virginia around 5:45 p.m. local time on Sunday, Oct. 22, after the crew reported a possible generator issue. The flight departed from Atlanta and was headed to New York. The FAA will investigate. Please contact the airline for more information."
Now, let us establish a flight timeline with FlightRadar24 data.
Delta flight DL1294 took off from Hartsfield-Jackson Atlanta International Airport (ATL) at around 8:33 PM UTC. After being airborne for almost one hour, the flight crew noticed issues with the DC generator. Following this, the crew contacted Richmond ATC and decided to divert to RIC.
The flight safely touched down at Richmond International Airport (RIC) at 9:47 PM UTC.
The aircraft involved in the incident is a 32-year-old Boeing 757, registered as N669DN.
The airline arranged an alternative aircraft, 757 with registration N658DL, which took off from RIC at 12:48 AM UTC and landed safely at New York (JFK) at around 1:39 AM UTC.
Similar Incident
On October 6, 2023, A Delta Air Lines (DL) Airbus A330-900, with registration N406DX, was operating charter flight DL8867 from Las Vegas (LAS), NV, to Pittsburgh (PIT), PA, carrying the NFL team of the Pittsburgh Steelers along with a total of 182 people on board.
While en route at an initial altitude of FL410 (flight level 410), the aircraft later descended to FL370.
When it was approximately 150 nautical miles west of Kansas City, MO, the flight crew reported a loss of oil pressure in the right-hand engine (Trent 7000) and decided to shut it down.
Consequently, they opted to divert the flight to Kansas City. The aircraft successfully landed on runway 01L at Kansas City Airport about 35 minutes after initiating the descent from FL370.
The crew confirmed that no additional assistance was required, and the aircraft taxied to the apron. The crew informed the NFL team on board that an "oil pressure failure" occurred in one of the engines, Reported Avhearld.
Following this incident, the Federal Aviation Administration (FAA) said that, 'Delta Air Lines Flight 8867 made a safe landing at Kansas City International Airport at approximately 4 a.m. local time on Monday, September 25.'
'This diversion was prompted by the flight crew's report of a potential oil pressure concern. The aircraft, an Airbus A330, had initially taken off from Harry Reid International Airport in Las Vegas, with its destination set for Pittsburgh International Airport,' added FAA.
Stay tuned with us. Further, follow us on social media for the latest updates.
Also Read: US Airlines, Including American, United, Delta, and Southwest, want you to Dress Properly – Aviation A2Z
Join us on Telegram Group for the Latest Aviation Updates. Subsequently, follow us on Google News.