DALLAS- The Southwest Airlines Pilots Association (SWAPA) will hold an informational picket outside of the Southwest Airlines (WN) Culture Connection Event at their headquarters campus on Denton Drive.
The picket is scheduled for Thursday, October 26, with sessions from 7:15 to 9 a.m. and 4:45 to 6 p.m. CT.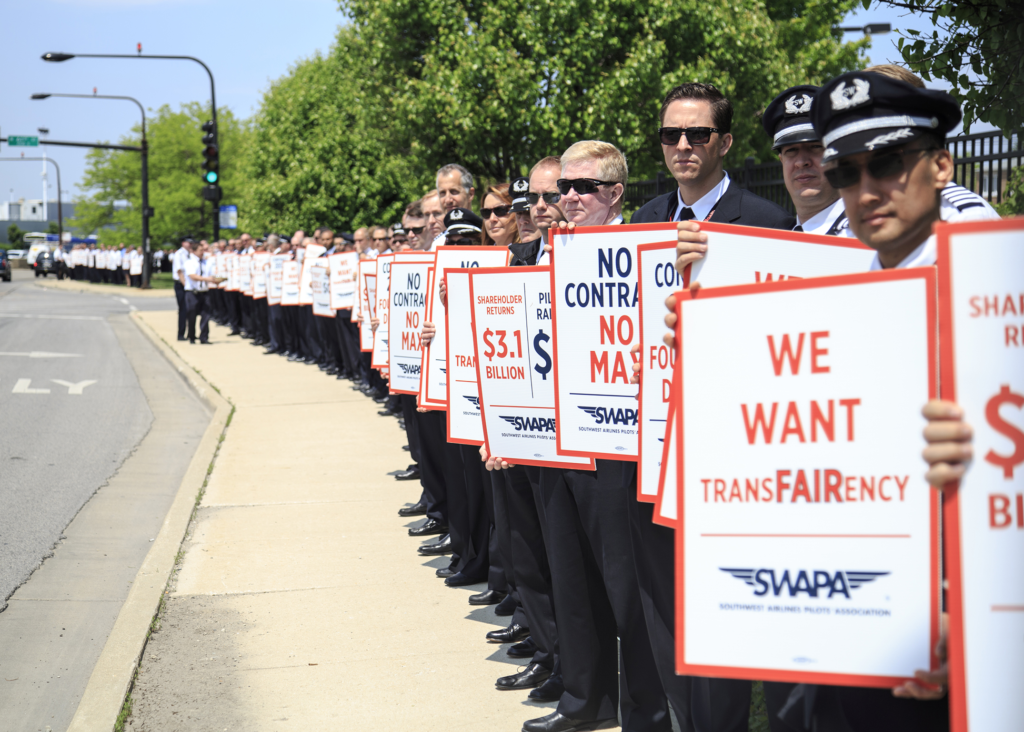 SWAPA Pilots Informational Strike
SWAPA pilots are protesting during an event that costs $600 per ticket and showcases "Southwest Culture," as they aim to highlight the disconnect between Southwest's leadership and its employees.
They assert that Southwest has deviated from the qualities that defined its historic culture, including legendary customer service for both its employees and passengers.
Additionally, they argue that a world-class culture should not abandon its employees when they are on disability, as Southwest does with its pilots.
SWAPA's contract proposals encourage the carrier to modernize and optimize its aging systems, ultimately enhancing the airline's reliability for customers and crews.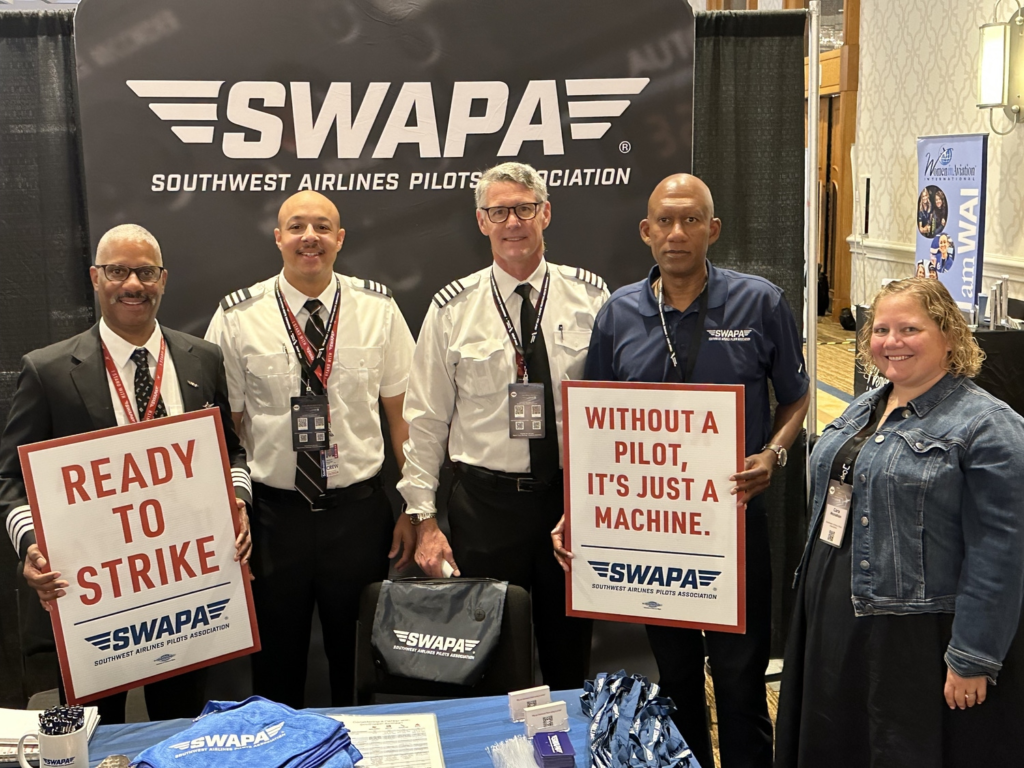 Strike Authorization
The purpose of this informational picket is to convey to Southwest's leadership that its pilots are no longer willing to operate under an outdated contract that results in unnecessary flight delays and cancellations for customers. At the same time, the airline celebrates its highly regarded "culture."
The concept of "Southwest Culture" has lost its significance when it comes to how employees are treated within our airline. We are witnessing a constant departure of pilots to other carriers due to better compensation and benefits.
It is high time for Southwest Airlines to align its actions with its stated values and prioritize its employees instead of allocating resources to events like the one we are protesting today," remarked SWAPA President Captain Casey Murray.
"Our pilots deserve a contract that reflects their status as the most productive pilots in the industry. We are the last pilot group among the Big Four airlines still in ongoing negotiations, which speaks volumes about Southwest's commitment to its employees and culture."
SWAPA has been making genuine efforts to engage in negotiations with Southwest Airlines since September 2020 and has even sought federal mediation as of September 2022.
In May 2023, Southwest's pilots voted overwhelmingly in favor of a Strike Authorization, with 99.2% endorsing the idea of taking action.
Stay tuned with us. Further, follow us on social media for the latest updates.
Also Read: US Airlines, Including American, United, Delta, and Southwest, want you to Dress Properly – Aviation A2Z
Join us on Telegram Group for the Latest Aviation Updates. Subsequently, follow us on Google News.