MUMBAI- India's youngest carrier, Akasa Air (QP), has confirmed that it has been granted the rights to operate flights to Saudi Arabia, Kuwait, and Qatar. The airline had previously announced that it obtained approvals for international operations as a "designated carrier."
This marks a significant milestone as Akasa Air becomes the first and only carrier to leverage the 0/20 rule, allowing it to commence international operations within two years of its initial launch, reported LiveMint.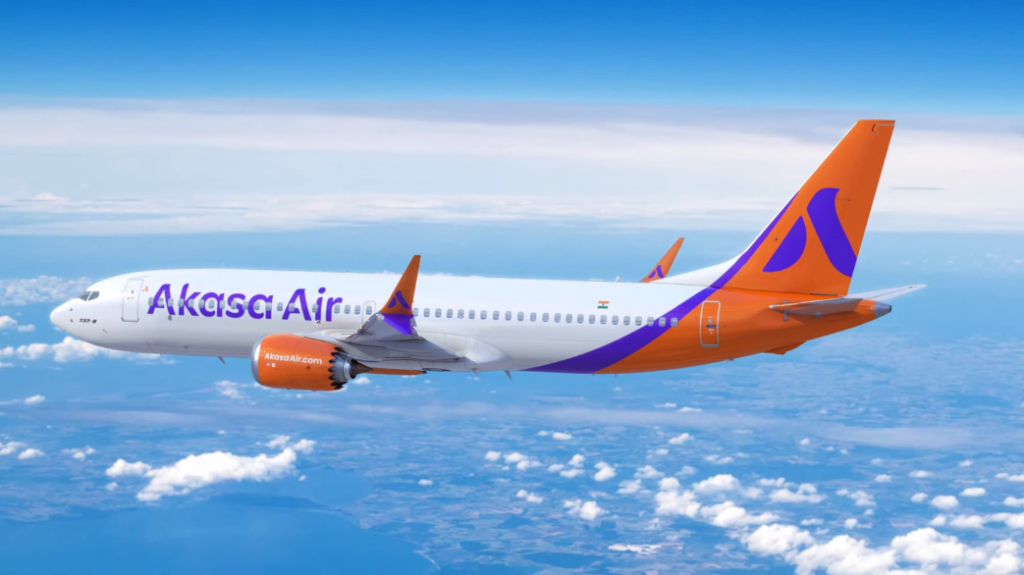 Akasa Air International Routes
Although the airline faced challenges in August, including cancellations, negative publicity, and pilot departures, it is now looking to turn a new chapter as it prepares for its international debut.
Akasa Air will face strong competition, particularly from the prominent IndiGo (6E), on routes to the three countries where it has secured rights to operate.
Among the cities within these countries, the airline will focus on destinations such as Doha, Kuwait City, Jeddah, Riyadh, and Medina.
Up Against IndiGo, International Carriers
Akasa Air competes with IndiGo (6E) on all its domestic routes. On some of these routes, it also faces competition from Air India (AI) and other airlines within the Tata group.
However, the international landscape presents a different scenario, as Akasa Air will not only compete with Indian carriers but also with well-established international airlines like Saudia, Qatar Airways, and Kuwait Airways.
Kuwait Airways (KU) currently operates flights to Indian cities such as Ahmedabad, Chennai, Delhi, Mumbai, and Trivandrum. The airline has also announced the resumption of services to Bengaluru and Hyderabad.
Jazeera Airways (J9) serves routes to Ahmedabad, Bengaluru, Chennai, Delhi, Hyderabad, Mumbai, and Trivandrum.
Air India and Air India Express (IX) offer services to Kuwait City from various Indian cities like Delhi, Mumbai, Chennai, Kannur, Kozhikode, Mangalore, and Trichy. IndiGo operates flights to Kuwait from Ahmedabad, Delhi, Chennai, Kochi, Mumbai, and Hyderabad.
Qatar Airways (QR) boasts an extensive network connecting India to its global routes. The Tata group of airlines also serves Doha from several Indian cities, including Delhi, Mumbai, Kochi, Kannur, Kozhikode, Mangalore, Trichy, and Trivandrum.
IndiGo, which has a codeshare agreement with Qatar Airways, provides services to Doha from multiple Indian cities, including Bengaluru, Chennai, Delhi, Hyderabad, Kannur, Kochi, Kozhikode, and Mumbai.
Saudi Growth Attracts More Airlines
The competition is particularly intense on routes to Saudi Arabia, given the significant labor traffic and Saudia's aspirations for feeder traffic. Saudi Arabia has three key hubs: Jeddah, Riyadh, and Dammam.
Several Indian airlines, including Air India, IndiGo, and Saudia, operate flights to these hubs from multiple Indian cities. Riyadh has extensive connectivity with Indian cities served by airlines like Air India, IndiGo, Saudia, Air India Express, SpiceJet, and Vistara.
Jeddah also has strong ties to India, with various airlines providing services from Indian cities. Dammam serves the eastern region of Saudi Arabia and maintains connections to Indian cities through multiple carriers. However, Medina currently lacks direct air services between the two countries.
Data from regulatory sources indicates that during the second quarter of 2023 (April to June), over 500,000 passengers traveled from Saudi Arabia to India on non-stop flights, and approximately 476,000 passengers flew from India to Saudi Arabia on non-stop flights.
These numbers do not encompass the total air traffic between the two countries, which may include journeys via other regional hubs.
Bottom Line
With the ongoing increase in oil prices and the depreciation of the rupee, airlines are facing higher costs for all their expenses denominated in dollars.
Given this challenging economic environment, earnings in foreign exchange can partially offset the losses incurred due to foreign exchange rate fluctuations.
Factors typically mark International routes to the Gulf region. One of them is feeder traffic, long-term agreements that include additional baggage allowances, and bulk arrangements with travel agencies operating in the local markets.
Akasa Air will need to invest time and effort in establishing a strong presence in these markets to compete effectively.
Stay tuned with us. Further, follow us on social media for the latest updates.
Also Read: US Airlines, Including American, United, Delta, and Southwest, want you to Dress Properly – Aviation A2Z
Join us on Telegram Group for the Latest Aviation Updates. Subsequently, follow us on Google News.