SEATTLE- Boeing, a prominent aerospace manufacturer with a rich history in the aviation industry, remains committed to innovation and developing cutting-edge aircraft models.
The certification process plays a pivotal role in this journey despite some setbacks resulting in order cancellations. Boeing remains steadfast in its pursuit of certifying the eagerly awaited 777X, 737 MAX 7, and 737 MAX 10 aircraft.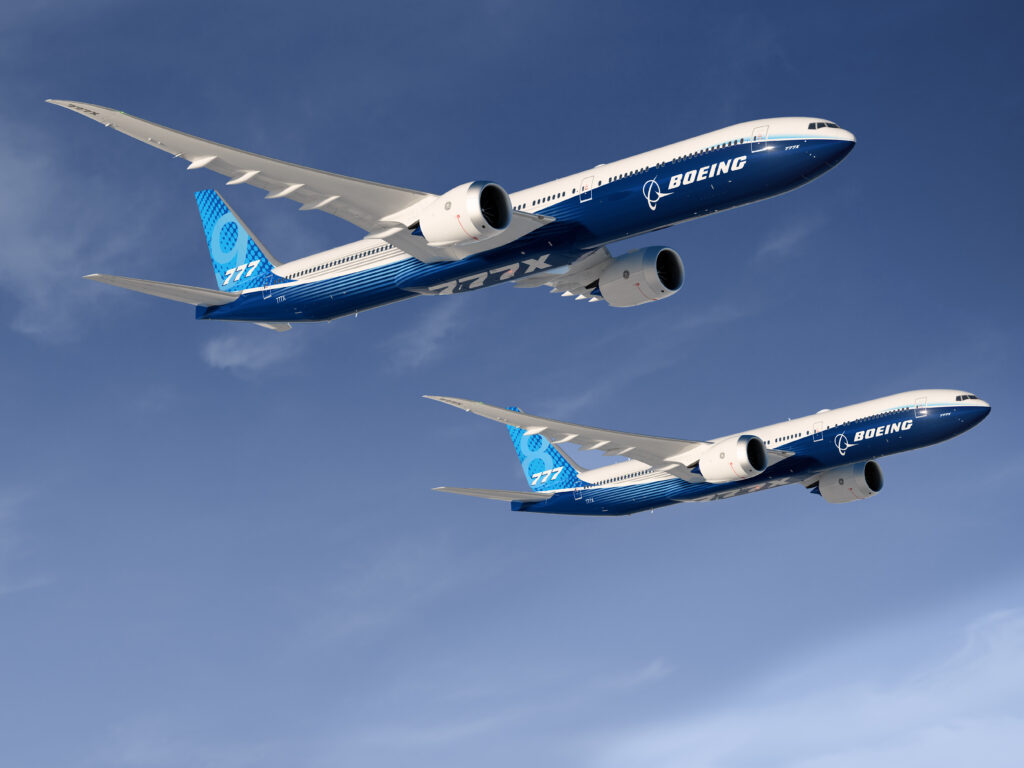 Boeing 777X Update
The Boeing 777X, representing the latest advancement in the renowned 777 family, promises to bring a transformation to long-haul air travel.
This cutting-edge aircraft introduces several remarkable features, including innovative folding wingtips for enhanced airport efficiency and a spacious, passenger-centric cabin.
Originally, the 777X program aimed to deliver its first aircraft in 2020, but a series of challenges, including concerns related to the flight control system and potential failures, resulted in substantial delays. Consequently, the project incurred an extraordinary cost of $262 million in the first half of 2023.
Leveraging insights gained from the 737 MAX program, aviation regulators are meticulously scrutinizing the 777X to ensure its readiness for commercial operation.
Although initial test flights and assessments displayed promise, the certification process remains a rigorous journey, uncompromising in its commitment to safety and performance.
Having logged over 1,000 flights and 3,000 hours of testing, Boeing expresses satisfaction with the ongoing performance of the 777X. In collaboration with the FAA, the company is dedicated to refining documentation and conducting thorough certification testing.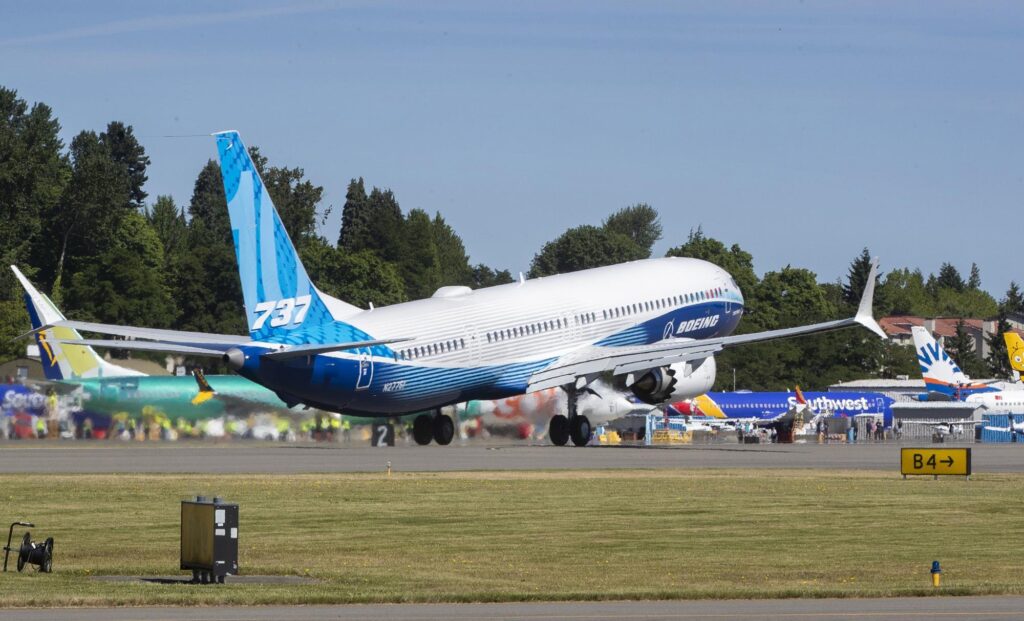 737 MAX 7 and 10 Updates
Boeing's 737 MAX family stands as a testament to the company's unwavering dedication to fuel efficiency and passenger comfort. Within this family, the 737 MAX 7 is specifically designed to cater to extended routes, while the MAX 10 provides airlines with expanded passenger capacity.
The certification journey of the 737 MAX 7 has been progressing impressively and is anticipated to receive approval by year-end.
Boeing's steadfast commitment to safety and its proactive approach to addressing past issues have played pivotal roles in the development and certification process. The manufacturer works closely with regulatory authorities to ensure compliance, with the first customer deliveries expected in 2024.
Similarly, the 737 MAX 10, marking two years since its maiden flight, is now closer than ever to the completion of its certification process, targeted for the following year. Boeing is diligently pursuing the necessary certifications, guided by the FAA's lead throughout the process.
"Boeing is fully dedicated to meeting all regulatory requirements for certifying the 737-7 and 737-10, with safety remaining the primary focus of this endeavor. We are committed to maintaining a thorough and transparent approach in our documentation and interactions with the FAA, adhering to established processes that prioritize safety and compliance above all else."
Bottom Line
As airlines seek to enhance their offerings and operational flexibility, these upcoming aircraft models are poised to provide excellent solutions, offering passengers enhanced travel experiences and airlines improved efficiency.
Boeing's steadfast commitment to delivering reliable and innovative aircraft solidifies its position as a leader in the international aerospace industry.
Stay tuned with us. Further, follow us on social media for the latest updates.
Also Read: US Airlines, Including American, United, Delta, and Southwest, want you to Dress Properly – Aviation A2Z
Join us on Telegram Group for the Latest Aviation Updates. Subsequently, follow us on Google News.