SINGAPORE- Flag carrier Singapore Airlines (SQ) will reintroduce non-stop flights between Singapore (SIN) and Brussels (BRU), the capital of Belgium, starting on April 5, 2024, marking its return to the city after a hiatus of more than two decades.
Singapore Airlines plans to operate four weekly flights to Brussels using the extended-range version of its Airbus A350-900 aircraft. It offers 253 seats across three cabin classes: 42 in Business Class, 24 in Premium Economy Class, and 187 in Economy Class.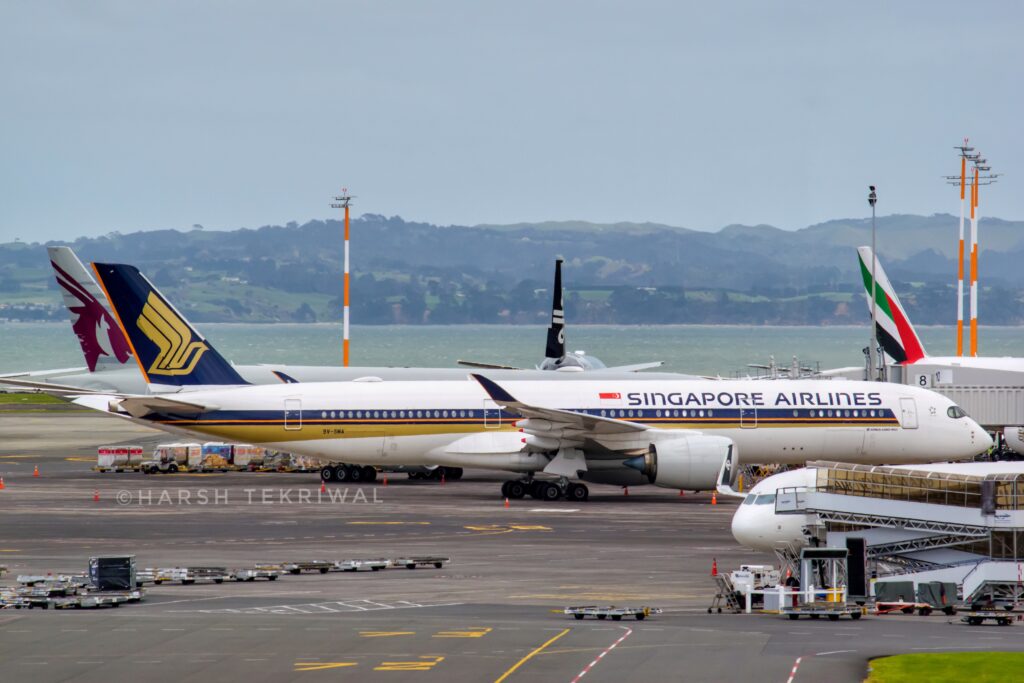 Singapore Airlines New Brussels Flights
Pending approval from regulatory authorities, flight SQ304 will depart from Singapore to Brussels on Mondays, Wednesdays, Fridays, and Sundays at 2355hrs (local time).
The return flight, designated as SQ303, will depart from Brussels to Singapore on Mondays, Tuesdays, Thursdays, and Saturdays at 1210hrs (local time).
This addition of Brussels to SIA's route network brings the total number of European destinations served by the airline to 13, highlighting its commitment to expanding connectivity in this important region.
Executive Insights
Mr. Dai Hao Yu, Acting Senior Vice President of Marketing Planning at Singapore Airlines, commented, "Brussels holds significant economic and political importance in Europe, and the launch of this service adds another historic and captivating city to SIA's extensive list of destinations. It also provides our European travelers with an additional gateway to connect to Singapore and the broader Asia-Pacific region via our hub at Changi Airport. SIA will continuously evaluate its network and seek opportunities to enhance choices for our customers."
In addition to being the capital of Belgium, Brussels is renowned as the European Union's (EU) capital. It's also home to the Benelux secretariat and serves as the North Atlantic Treaty Organization (NATO) headquarters.
With its central location and excellent transportation links, Brussels is often referred to as The Crossroads of Europe. It boasts Belgium's highest population density and GDP per capita.
Tickets for Singapore Airlines' flights to Brussels will be gradually made available for purchase through various distribution channels starting from September 13, 2023.
Stay tuned with us. Further, follow us on social media for the latest updates.
Also Read: Indian Students Deported Back to Delhi from USA on Delta Flight – Aviation A2Z
Join us on Telegram Group for the Latest Aviation Updates. Subsequently, follow us on Google News.