LONDON- Griffin Global Asset Management is delighted to announce the acquisition and subsequent leasing of two brand-new Boeing 787s and two new A350s on long-term leases to British Airways (BA).
Earlier in August 2023, International Airlines Group (IAG) Group, British Airways (BA) parent company, stated that they have finalized the deal for six new Boeing 787-10. Furthermore, in the first half of 2023, the company reports confirmed that they converted the optional 10 Airbus A320neo orders into firm ones.
British Airways Leases New 787s and A350s
Marc Baer, President of Griffin, stated, "We are exceptionally pleased to welcome British Airways as a new client with the delivery of these two 787-10s and two A350-1000s."
He further added, "Our management team has enjoyed a longstanding relationship with British Airways spanning several decades, and we eagerly anticipate continuing our support for their growth in the years ahead. The A350 and B787 are central to BA's fleet modernization initiative. These four new, fuel-efficient aircraft will contribute significantly to the group's commitment to making sustainability a cornerstone of their operations."
IAG Group H1 Results
In the first six months, 94% of the 2019 capacity was restored, as measured by available seat kilometers (ASKs).
Passenger unit revenue for the same period showed a notable increase of 18.4% compared to 2022. Primarily due to a strong leisure traffic recovery, business traffic saw a slower rebound. Further, the premium leisure segment continued to perform exceptionally well.
Non-fuel unit costs decreased by 7.3% compared to the first six months of 2022. This reduction was driven by a passenger capacity increase of 30.9% and the implementation of transformation initiatives, which offset supplier cost increases primarily linked to inflation.
Fuel unit cost experienced a rise of 5.7% compared to 2022, attributed to higher effective average fuel prices net of hedging in the first half of 2023 compared to the same period in 2022.
Additionally, the benefits of IAG's more efficient aircraft deliveries over the past years contributed to this increase.
The operating margin before exceptional items stood at 9.3% for the first half and 16.3% for the second quarter.
Profit after tax for the first six months of 2023 amounted to €921 million. Thereupon it shows a significant turnaround from the loss after tax of €654 million reported during the same period in 2022.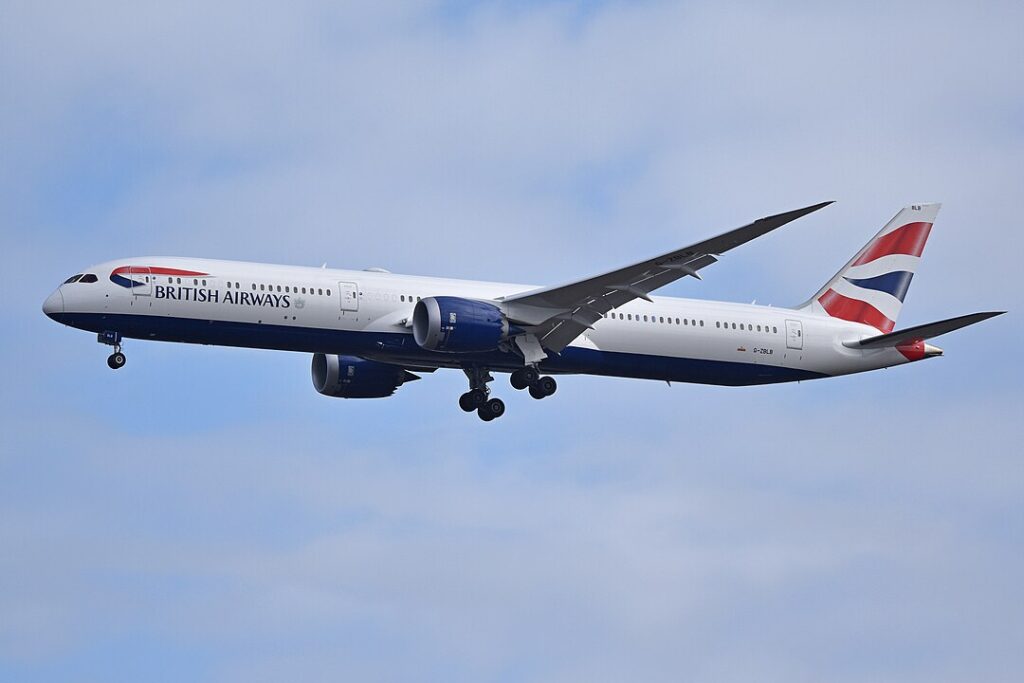 Company Overview
Griffin is a company specializing in leasing commercial aircraft and managing alternative assets.
With offices in Dublin, Ireland, Puerto Rico, and Los Angeles, California, Griffin's aviation experts collaborate closely with airlines, original equipment manufacturers (OEMs), and financiers to provide tailor-made fleet solutions. Further innovative financing products to airlines worldwide.
British Airways, a subsidiary of International Airlines Group, ranks among the world's foremost global premium airlines. Further, it holds the position of the largest international carrier in the United Kingdom.
British Airways operates one of the world's most extensive and up-to-date fleets. It has distinguished itself as a leading player in the airline industry.
Stay tuned with us. Further, follow us on social media for the latest updates.
Also Read: US Airlines, Including American, United, Delta, and Southwest, want you to Dress Properly – Aviation A2Z
Join us on Telegram Group for the Latest Aviation Updates. Subsequently, follow us on Google News.