TOKYO- The ANA Group has unveiled its updated flight itinerary for the latter part of fiscal year 2023 (FY2023). All Nippon Airways (NH) has undergone remarkable growth to attain the status of Japan's largest airline.
The ANA HD conglomerate comprises 69 entities, encompassing ANA (NH) and Peach Aviation (MM), Japan's foremost low-cost carrier (LCC).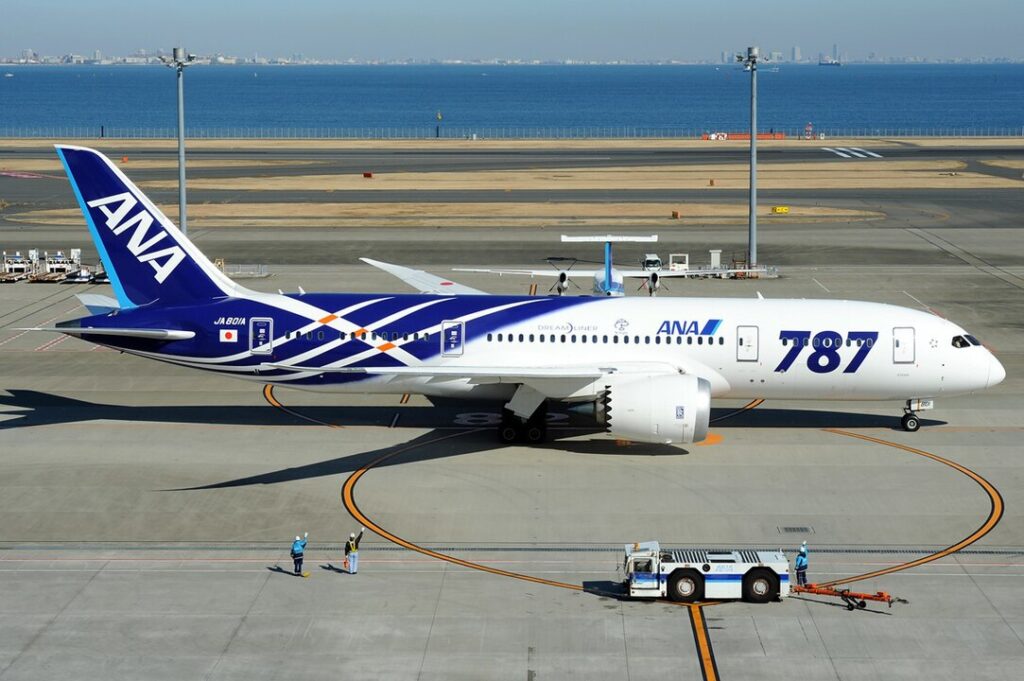 ANA Flight Schedule
In the realm of international travel:
Responding to a consistent rebound in passenger interest, ANA is set to initiate operations of its third Airbus A380 aircraft (with a seating capacity of 520) on the Narita-Honolulu route. The inaugural flight for this aircraft is scheduled as NH 182/181 on October 20. In regard to China-bound routes, ANA will introduce the fresh Haneda-Qingdao route, recommence services on the Haneda-Guangzhou and Kansai-Beijing routes, and amplify the number of flights from Narita and Kansai to Shanghai. The Narita-Perth route, as previously communicated, will also be reinstated. Details regarding flight schedules for Europe and Honolulu routes will be released independently.
The forthcoming AirJapan brand will make its debut on the Narita-Bangkok route starting February 9, 2024. This strategic move aims to tap into the robust inbound demand for leisure travel to Japan from expanding overseas markets, notably in Southeast Asia.
To cater to the mounting demand, Peach will augment the frequency of flights on the Kansai-Seoul route to 28 roundtrips per week while also enhancing Kansai-Hong Kong flights to 21 roundtrips per week.
In the realm of domestic routes:
ANA and Peach have outlined plans to operate a greater number of flights compared to the pre-COVID levels (roughly 101% in comparison to 2019). This approach aims to capitalize on the recovering passenger demand, strategically enhancing the ANA Group's network by leveraging the distinct strengths of both carriers.
ANA is set to introduce the Boeing 787-10 aircraft for the first time on domestic routes. This aircraft, equipped with 429 seats (comprising 28 premium class seats and 401 economy class seats), boasts one of the most capacious configurations for domestic flights. Positioned to succeed the Boeing 777s currently in service on domestic routes, the Boeing 787-10 offers an estimated 25% enhancement in fuel efficiency and reduced noise. ANA's current roadmap entails introducing this aircraft on key routes like Haneda-Fukuoka and Haneda-Sapporo in February 2024. The plan outlines the introduction of 11 such aircraft by the fiscal year 2026, with a focus on optimal efficiency, thereby harmonizing the primary domestic route fleet with Boeing 787 variants.
Regarding freighter routes:
ANA's strategy for freighter routes involves the continued optimization of its fleet of 11 cargo aircraft across its network. As passenger flights resume, ANA aims to capitalize on the cargo capacity available on passenger planes to enhance profitability.
Key aspects for FY2023 encompass:
In alignment with passenger demand dynamics and other pertinent considerations, ANA outlines its intended flight schedule for specific international routes as follows.
Stay tuned with us. Further, follow us on social media for the latest updates.
Also Read: US Airlines, Including American, United, Delta, and Southwest, want you to Dress Properly – Aviation A2Z
Join us on Telegram Group for the Latest Aviation Updates. Subsequently, follow us on Google News.