MUMBAI- IndusInd Bank has introduced an innovative multi-branded credit card named the 'IndusInd Bank Avios Visa Infinite Credit Card' designed for all customers.
This groundbreaking credit card is a result of a collaboration with the British Airways (BA) Executive Club and Qatar Airways (QR) Privilege Club.
The primary objective of this credit card is to provide customers with exceptional rewards and advantages, spanning travel, well-being, and lifestyle experiences.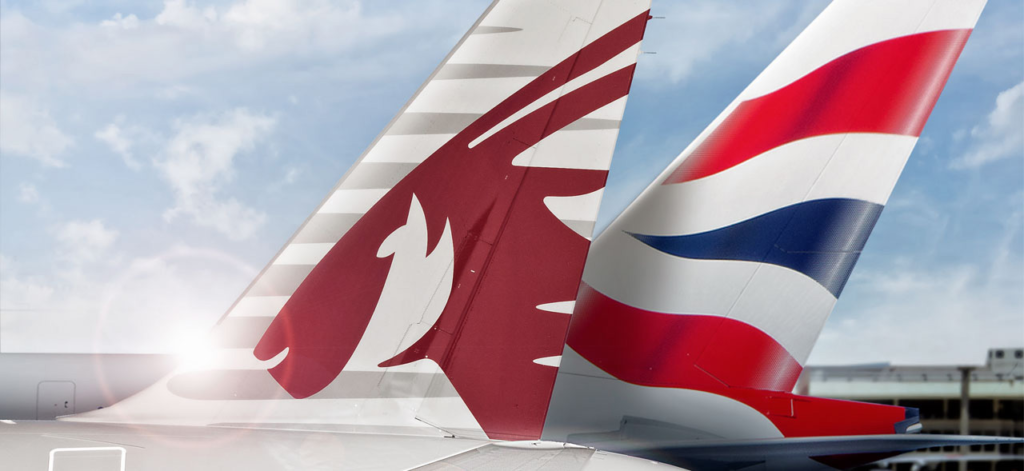 Induslnd Bank Qatar and British Airways Credit Card
To enhance its exclusivity, the card is offered in a sophisticated 'metal card' variation, customized to cater to the specific needs of our esteemed customers.
Packed with an array of appealing benefits tailored for frequent travelers, customers have the flexibility to choose their preferred airline loyalty program during the application process.
Additionally, they can designate their favored international destination, maximizing the potential to accumulate Avios, the rewards currency affiliated with the British Airways Executive Club and Qatar Airways Privilege Club, along with enjoying a range of supplementary perks.
The 'IndusInd Bank Avios Visa Infinite Credit Card' boasts a variety of notable features, including a swift tier advancement option with Qatar Airways Privilege Club, an expedited avenue for Avios accumulation, and reduced foreign currency conversion charges at specified preferred international locations.
Complimentary meet-and-greet service at major international airports, emergency global health insurance, access to airport lounges, and a host of other privileges contribute to the card's comprehensive benefits package.
Executive Insights
During the event, Mr. Soumitra Sen, Head of Consumer Banking & Marketing at IndusInd Bank, expressed his enthusiasm. He stated,
"We take immense pleasure in introducing this multi-branded credit card in collaboration with esteemed airlines, Qatar Airways and British Airways. This launch serves as a testament to our unwavering commitment to delivering exceptional banking experiences to our esteemed customers. At IndusInd Bank, we are resolute in pushing the boundaries of excellence, continuously surpassing expectations, addressing the evolving needs of our customers, and presenting them with unparalleled products and services. With this credit card, our objective is to empower customers with absolute control over their choices, enabling them to shape their own distinctive experiences."
Thierry Antinori, Chief Commercial Officer of Qatar Airways, remarked,
"The introduction of a groundbreaking Visa multi-branded credit card with IndusInd Bank means that our members in India can reap the extensive rewards of this novel partnership, meticulously designed to enhance their future journeys. By adopting Avios as our rewards currency, we promised our members unparalleled benefits, and this collaboration with our oneworld® partner, British Airways, further exemplifies our dedication to fulfilling this promise. Once again, this initiative propels Qatar Airways Privilege Club forward in providing members with the utmost industry excellence."
Mr. Oliver Currell, Head of Joint Business & Partnerships at IAG Loyalty, expressed his delight. He said,
"We are thrilled to unveil this pioneering product in collaboration with our partners, Qatar Airways and IndusInd Bank. These new cards will grant Indian consumers access to a genuinely premium realm of travel, offering even more avenues to accrue the Avios currency. As pioneers of loyalty, we are committed to ensuring that this exciting new proposition yields a rewarding experience for our members."
Mr. Sujai Raina, Head of CRM for India at Visa, added,
"We are excited to bolster our growing partnership with IndusInd Bank through the launch of this card, which brings the finest flying experiences to our consumers as they traverse the globe. We believe that this proposition bestows upon them the power of choice, coupled with distinctive features that will greatly benefit frequent flyers and drive widespread adoption of the card."
Stay tuned with us. Further, follow us on social media for the latest updates.
Also Read: Indian Students Deported Back to Delhi from USA on Delta Flight – Aviation A2Z
Join us on Telegram Group for the Latest Aviation Updates. Subsequently, follow us on Google News.