ARIZONA- US Aerospace company Boeing has commenced the manufacturing process for the initial AH-64E Apache attack helicopter out of a total of six intended for deployment in the Indian army.
According to Boeing's announcement, this rotorcraft will be assembled at Boeing's facility in Mesa, Arizona, utilizing a fuselage provided by Tata Boeing Aerospace located in Hyderabad.
Boeing Producing Apache for India
The initial AH-64E for the Indian army is scheduled for delivery in 2024.
India presently employs the AH-64E, having 22 units in operation within the Indian Air Force. The delivery of these Apache helicopters to the Air Force concluded in 2020.
Boeing India President, Salil Gupte, expressed satisfaction, stating,
"This milestone underscores Boeing's resolute dedication to bolstering India's defense capabilities. The advanced technology and established performance of the AH-64 will amplify the operational preparedness of the Indian army and enhance its defense capabilities."
Cirium's fleet data indicates that the Indian army currently operates a fleet of 268 helicopters.
Among these, 41 are specifically deployed for attack purposes, encompassing 35 Hindustan Aeronautics (HAL) Dhruv Mk IVs, three Light Combat Helicopters (LCHs), and an additional three SA315 Lamas manufactured by HAL.
Beyond the acquisition of six Apache helicopters, the army has also placed orders for an additional 111 LCHs.
The predominant helicopter model in use by the Indian army is the Dhruv Mk III, with a notable count of 107 units in operation, predominantly utilized for utility tasks.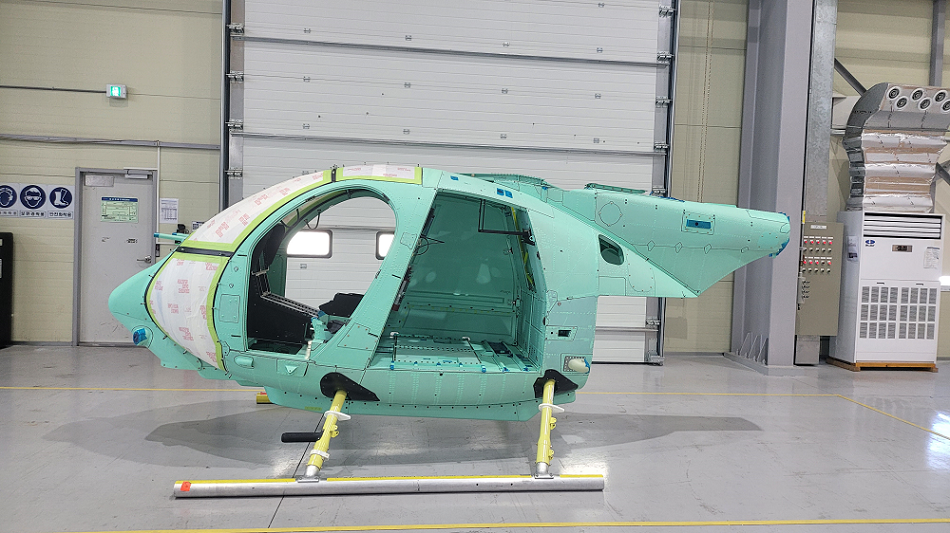 Korean Air Delivers First AH-6 Fuselage
Korean Air (KE), in collaboration with Boeing Defense, Space & Security (BDS), has recently completed the delivery of its first AH-6 helicopter fuselage.
In December 2021, Korean Air entered into a contract with Boeing to manufacture a total of eight fuselages for AH-6 helicopters. Subsequently, this will undergo final assembly by BDS.
Korean Air's impressive track record and expertise in helicopter manufacturing have earned widespread recognition. Further, the airline holds the distinction of being the first manufacturer of the 500MD helicopter in Korea.
From 1977 to 1988, Korean Air produced and sold 309 500MD helicopters to the military, public institutions, and private companies.
Consequently, the company has successfully produced and exported 516 500MD fuselages. Further, it has recently accomplished an unmanned 500MD project.
Manufacturing helicopter fuselages demands advanced and specialized technology. Particularly for components like the canopy and landing gear. Korean Air worked closely with its partner, Kencoa Aerospace, to ensure the successful delivery of the first AH-6 fuselage.
Stay tuned with us. Further, follow us on social media for the latest updates.
Also Read: US Airlines, Including American, United, Delta, and Southwest, want you to Dress Properly – Aviation A2Z
Join us on Telegram Group for the Latest Aviation Updates. Subsequently, follow us on Google News.