MONGOLIA- On August 11, 2023, MIAT Mongolian Airlines (OM), the official airline of Mongolia, received its first-ever Boeing 787 Dreamliner.
In May 2023, MIAT Mongolian Airlines finalized a long-term agreement with AerCap for the operating lease of two 787-9 Dreamliner aircraft. The initial aircraft was received on August 11, 2023; the second aircraft is anticipated to arrive in the first quarter of 2024.
MIAT Mongolian First Boeing 787
The aircraft, registered under EI-MGL, completed a journey from Haikou Meilan International Airport (HAK), China, to Ulaanbaatar New International Airport (UBN), touching down at 10:00 AM local time (UTC +8), as indicated by flightradar24.com data.
Previously, the aircraft carried the registration B-20AF and was operated by Suparna Airlines. It was decommissioned in August 2022 and stored at Shanghai Pudong International Airport (PVG), as per information from planespotters.net.
It was relocated to HAK in May 2023 before eventually reaching UBN for transfer to MIAT Mongolian Airlines.
The aircraft is equipped with 292 seats, divided into 30 in Business class, 36 in Premium Economy, and 226 in Economy.
This marks a significant milestone for MIAT Mongolian Airlines as they strive for expansion following the Covid-19 lockdowns, during which the airline downsized its fleet from 8 to 5 but is now on a path to expansion.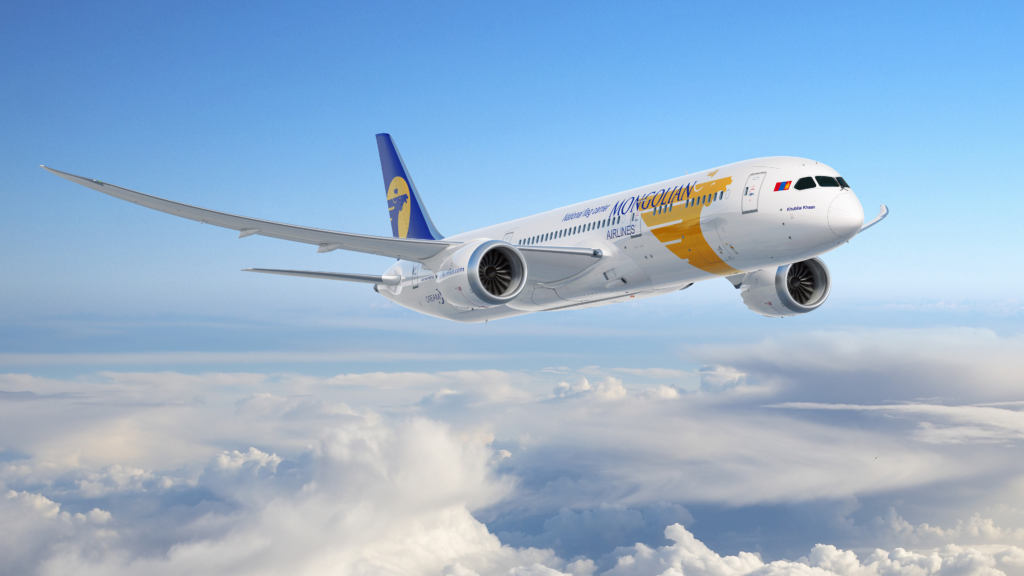 Where will they fly them?
MIAT intends to deploy the aircraft on its flight routes to Frankfurt, Istanbul, and Incheon, with future plans for operations to the United States.
The Boeing 787-9 Dreamliner stands out as a contemporary aircraft equipped with a range of passenger-centric amenities.
It is acclaimed for its impressive fuel efficiency and versatile travel range.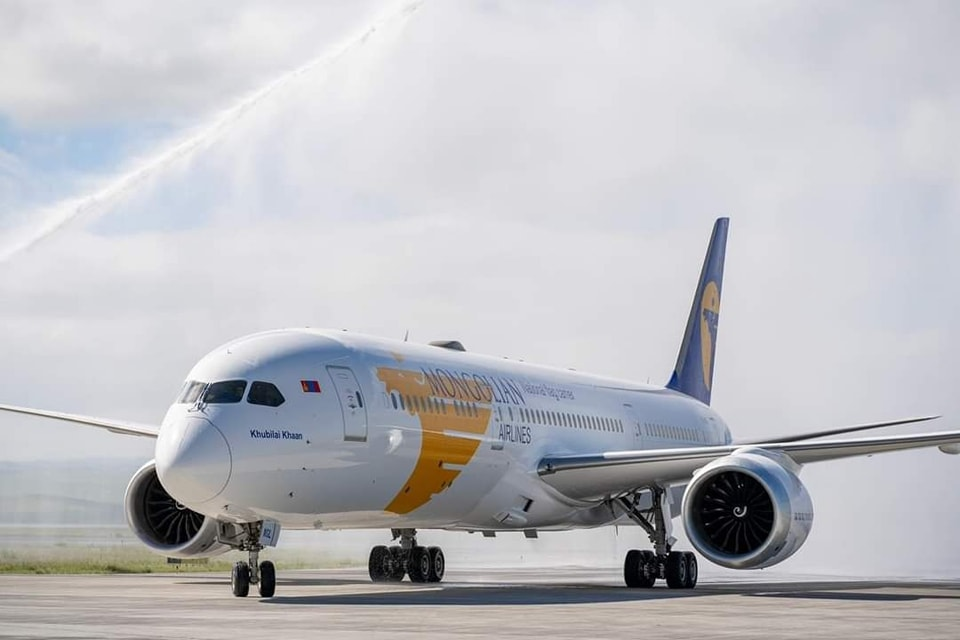 AerCap Leases the Aircraft
AirCap (NYSE: AER) is the global leader in aviation leasing, boasting a fleet surpassing 1,700 aircraft as of June 30, 2023. Additionally, it holds an order book encompassing around 400 of the most sought-after new technology assets in the aviation industry.
Based on data from ch-aviation.com, AerCap possesses seven Boeing 787-9s that are currently not in operation.
Among these, one is presently linked with Suparna Airlines, while the rest are associated with Air Europa, Bamboo Airways, EgyptAir, El Al, Oman Air, and Vietnam Airlines. Furthermore, Suparna Airlines holds another inactive 787-9.
However, there have been recent developments among these aircraft. Vietnam Airlines' Boeing 787-9, registered as VN-A869, resumed service on August 9, 2023. Likewise, Oman Air's 787-9, registered as A40-SG, also took to the skies on the same day after a few days of being grounded.
The remaining aircraft have not been operational since at least May 2023. Interestingly, an analysis of flightradar24.com data revealed that the Suparna Airlines Boeing 787-9, registered as B-208C, was relocated from PVG to Beijing Capital International Airport (PEK) on July 28, 2023.
Notably, in early August 2023, a significant development occurred as Mongolia and the United States signed an Open Skies agreement, potentially paving the way for direct flights between the two countries from 2024 onwards.
Stay tuned with us. Further, follow us on social media for the latest updates.
Also Read: US Airlines, Including American, United, Delta, and Southwest, want you to Dress Properly – Aviation A2Z
Join us on Telegram Group for the Latest Aviation Updates. Subsequently, follow us on Google News.