CALIFORNIA- Los Angeles International Airport (LAX) experienced a temporary ground stop on Friday (July 21, 2023) due to a mechanical issue reported by a Southwest Airlines (WN) Boeing 737.
The Federal Aviation Administration (FAA) has confirmed that the aircraft faced a hydraulic problem.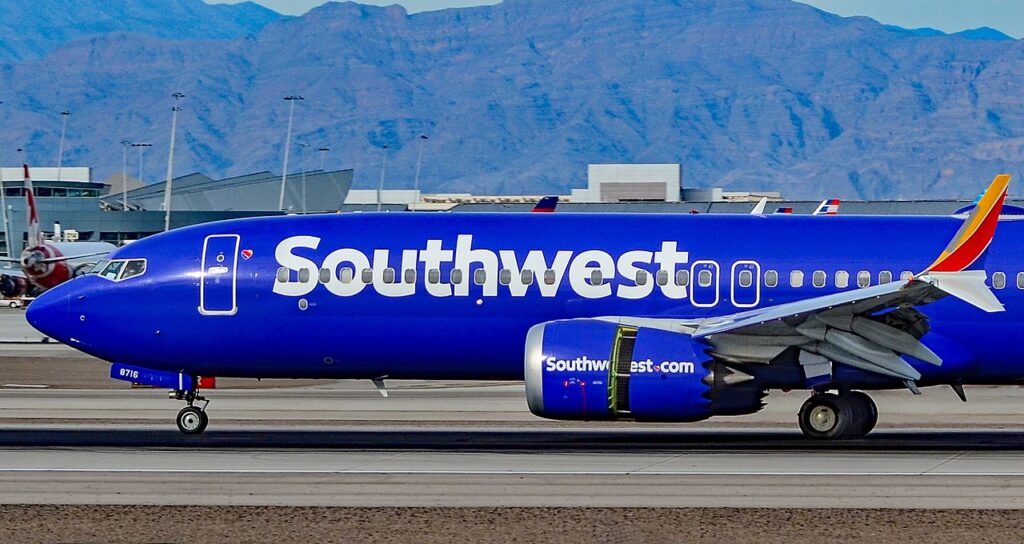 Southwest Airlines Led Ground Stop at LAX
Video footage showed the Boeing 737-700 on the taxiway surrounded by fire trucks after safely landing at LAX. The flight, operating as WN1379 originated from Sacramento International Airport (SMF). It was scheduled to arrive at Bob Hope Airport (BUR) in Burbank.
However, the pilots made a decision to divert to LAX due to the mechanical issue.
Data from Flightradar24.com revealed that the flight departed SMF on time and was supposed to arrive at BUR.
However, shortly after 11:20, the aircraft was diverted to LAX and successfully landed at 11:35. Once the plane had landed safely, the ground stop at LAX was promptly lifted.
Southwest Airlines addressed the incident in a statement to the Daily Mail.
It stated, "Flight 1397 from Sacramento to Burbank diverted to LAX this afternoon because of a potential mechanical issue with the aircraft. The aircraft landed safely, and we are working with our Customers to get them to their destinations as quickly as possible. The original aircraft is out of service and will undergo a maintenance review."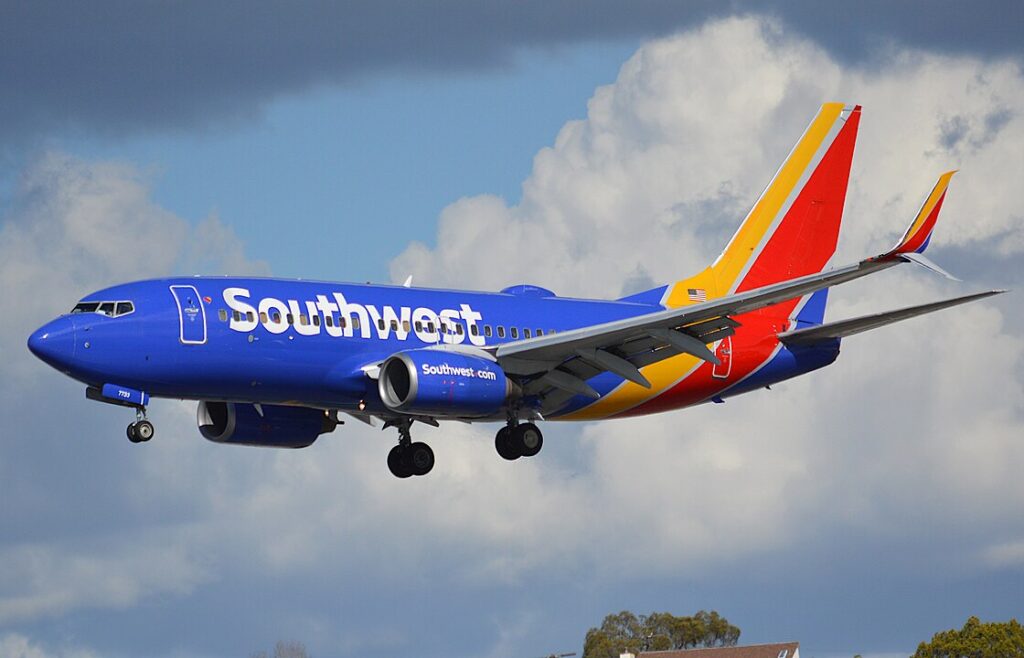 Multiple Legs
According to FlightAware data, WN1397's operation on Friday comprised six legs throughout the day. Subsequently, originated at SMF and ended at Denver International Airport.
Southwest Airlines operates on a point-to-point network, and some flights use the same aircraft for all legs, while others utilize multiple aircraft.
Southwest Airlines quickly deployed another aircraft, N7747C, to continue the flight to Burbank. N7747C took off from LAX and landed at BUR just ten minutes later. Further allowing WN1397 to continue its journey to Chicago Midway Airport.
Although N960WN, the aircraft with the mechanical issue, was taken out of service for maintenance, Southwest has tentatively scheduled it to operate four flights on Sunday.
This 12-year-old Boeing 737-700, with nearly 23,000 flight cycles, will soon resume operations with average daily utilization of 8 hours and 49 minutes.
The incident caused some disruption for Southwest Airlines but was promptly addressed, ensuring the safety and convenience of its passengers.
Stay tuned with us. Further, follow us on social media for the latest updates.
Also Read: US Airlines, Including American, United, Delta, and Southwest, want you to Dress Properly – Aviation A2Z
Join us on Telegram Group for the Latest Aviation Updates. Subsequently, follow us on Google News.