LONDON- Ethiopian Airlines (ET) has signed a TotalCare service agreement with Rolls-Royce for the Rolls-Royce Trent XWB-97 engines that will be installed on their new Airbus A350-1000 aircraft.
This agreement ensures the airline's operational predictability and offers a fixed cost for maintenance services.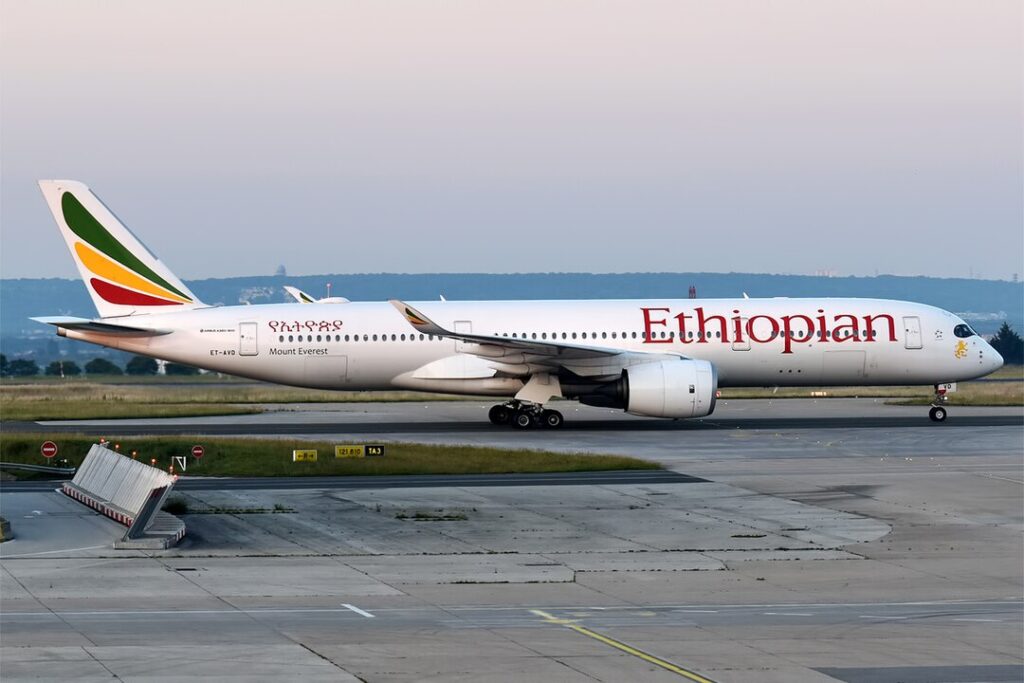 Rolls-Royce and Ethiopian TotalCare for Trent
TotalCare, the renowned service offering by Rolls-Royce, guarantees operational certainty for customers by shifting the time on wing and maintenance cost risks back to the company.
The service leverages the Rolls-Royce advanced engine health monitoring system. Further, it provides valuable data to enhance operational availability, reliability, and efficiency for customers.
The Trent XWB-97 engines are known for their exceptional efficiency. Subsequently, it currently powers 20 Ethiopian Airlines A350-900 aircraft. With this new agreement, they will also propel the airline's upcoming A350-1000 fleet.
The contract is formalized during Ethiopian Airlines' visit to Rolls-Royce's Civil Aerospace headquarters in Derby, UK. Notably, this visit coincided with the airline's celebration of the 50th anniversary of its inaugural flight to the UK in April 1973.
Ewen McDonald, Chief Customer Officer at Rolls-Royce, expresses delight. He stated, "We are delighted to sign this long-term service agreement with Ethiopian Airlines for their Trent XWB-97-powered Airbus A350-1000 aircraft."
McDonald further emphasized Ethiopian Airlines' pioneering role as the first African operator of the A350-900. Further, their forthcoming introduction of the A350-1000.
Rolls-Royce is committed to maximizing the performance of the Trent XWB-84 and Trent XWB-97 engines through their TotalCare service.
Airlines' Perspective
Mesfin Tasew, Chief Executive Officer of Ethiopian Airlines, expressed appreciation for the longstanding partnership with Rolls-Royce.
Tasew highlighted the significance of this TotalCare agreement as the airline welcomes the modern A350-1000 aircraft into its fleet. Subsequently, building upon their positive experience with the Trent 1000 and Trent XWB-84 engines.
Tasew added, "We are pleased to extend this service to the Trent XWB-97 model, which powers the A350-1000 aircraft."
Apart from the A350-900 and A350-1000 aircraft, Ethiopian Airlines also relies on Rolls-Royce's Trent 1000 engines to power their ten Boeing 787 Dreamliner aircraft. All of this is supported by the TotalCare service.
With the newly signed service agreement, Rolls-Royce reaffirms its commitment to providing exceptional support and performance optimization for the Ethiopian Airlines fleet, marking another milestone in their successful partnership.
Stay tuned with us. Further, follow us on social media for the latest updates.
Also Read: US Airlines, Including American, United, Delta, and Southwest, want you to Dress Properly – Aviation A2Z
Join us on Telegram Group for the Latest Aviation Updates. Subsequently, follow us on Google News.