SEATAC, WASHINGTON- Alaska Airlines (AS) has unveiled its plans to expand its international presence by introducing four new routes and adding Nassau, Bahamas, as a new destination.
Subsequently, these new routes will provide travelers with more options. Further, it will enhance Alaska Airlines' route network.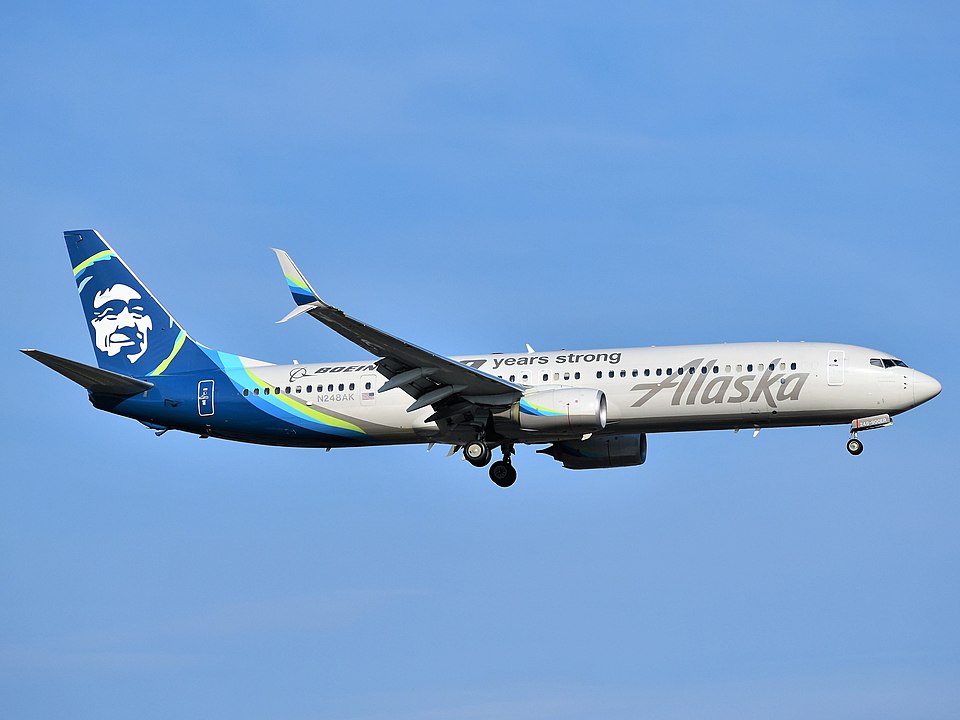 Alaska Airlines To Launch New Int'l Routes
Alaska Airlines will offer flights from Seattle (SEA) to Nassau, Bahamas (NAS), and from Los Angeles (LAX) to Nassau, Bahamas (NAS).
The new Seattle to Nassau route, operated by the Boeing 737 MAX, will be Alaska Airlines' longest route, covering a distance of 2,887 miles. The flights are scheduled as follows:
Seattle to Nassau: AS750 Departure at 9:00 AM, Arrival at 6:15 PM
Further, the return flight from Nassau to Seattle: AS749 Departure at 10:00 AM, Arrival at 2:05 PM
Alaska Airlines will face competition from JetBlue (B6) Airway's recently announced service on the Los Angeles to Nassau route. Subsequently, Alaska's LAX-NAS flights will be operated using the Boeing 737 aircraft. Further offering travelers convenient options.
The flight schedules are as follows:
Los Angeles to Nassau: AS724 Departure at 10:40 AM, Arrival at 6:55 PM
Nassau to Los Angeles: AS723 Departure at 11:00 AM, Arrival at 2:20 PM
Las Vegas (LAS) will now serve as Alaska Airlines' gateway to Mexico, with the introduction of flights to Puerto Vallarta (PVR) and Los Cabos (SJD).
These routes will be operated using the Embraer 175 aircraft, providing a comfortable and enjoyable travel experience. The flight frequencies and start dates are as follows:
Las Vegas to Puerto Vallarta: 4x weekly flights beginning December 14
Las Vegas to Los Cabos: 4x weekly flights beginning December 15
Seasonal Operations and Schedule
All four new routes will operate seasonally and are currently scheduled to be available until early April 2024. This allows travelers to explore these exciting destinations during the designated seasons.
Alaska Airlines continues to expand its route network, offering more options to its customers and strengthening its position in the competitive aviation industry.
With the addition of these new international routes and the introduction of the Bahamas as a new destination, Alaska Airlines aims to provide seamless travel experiences for its passengers. While enhancing connectivity between popular destinations.
Travelers can look forward to exploring the captivating beauty of Nassau, Bahamas, and the vibrant cultural experiences awaiting them in Puerto Vallarta and Los Cabos, Mexico.
Alaska Airlines remains committed to delivering exceptional service and ensuring passenger satisfaction as it expands its reach across the globe.
Stay tuned with us. Further, follow us on social media for the latest updates.
Also Read: US Airlines, Including American, United, Delta, and Southwest, want you to Dress Properly – Aviation A2Z
Join us on Telegram Group for the Latest Aviation Updates. Subsequently, follow us on Google News.