MUMBAI- Indian low-cost carrier Go First (G8), which filed for bankruptcy protection in May, is set to restart operations by the end of the month.
The airline aims to restore 94% of its daily flights as it awaits regulatory approval for its revival plan.
In a plan submitted to the aviation regulator, Go First outlined its intention to operate 157 daily domestic flights. This is slightly fewer than the previous 167 flights.
The airline temporarily halted its operations last month. Subsequently citing issues with the Pratt & Whitney engines powering its fleet.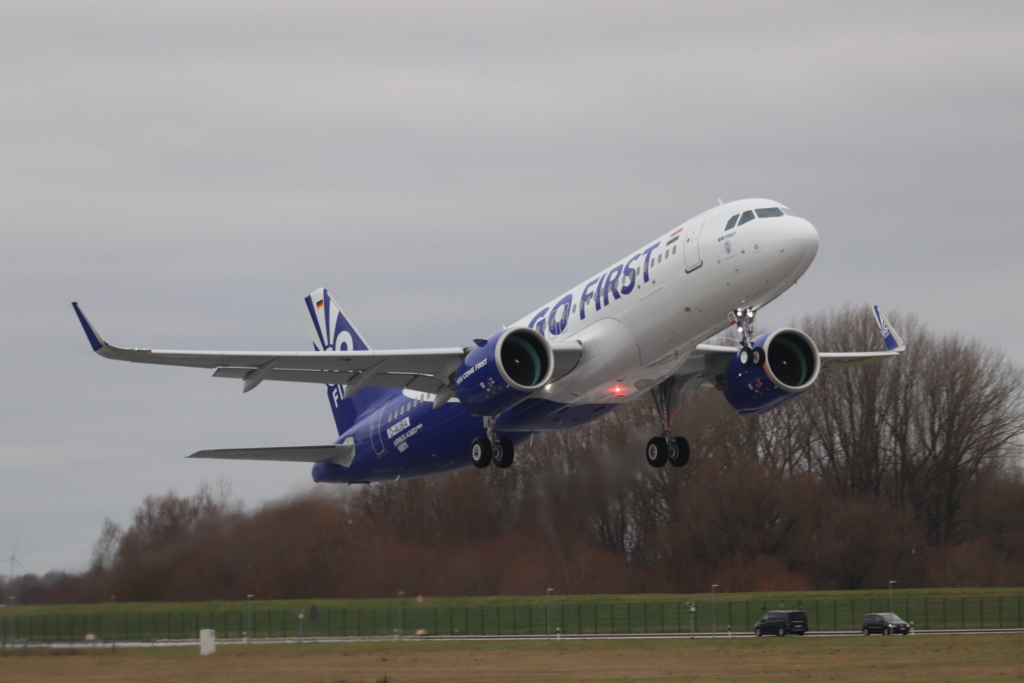 Go First to Restart Operations
Go First hopes the regulatory authority will approve its proposal this week. Further paving the way for flights to resume in the next two weeks. The carrier initially aimed for a May restart, which proved overly optimistic.
Additionally, the airline is awaiting creditor approval for additional funding. Though the exact amount required has not been disclosed.
Formerly known as GoAir, the airline underwent a rebranding and adopted the name Go First two years ago. It currently holds a 6.4% share of the rapidly expanding Indian aviation market. As part of its restart plan, Go First plans to deploy 22 aircraft, with four reserved for future needs.
Despite facing challenges during recent times, Go First still retains over 500 pilots, even after losing approximately 175 pilots. This number is sufficient to operate around 30 aircraft, eliminating the immediate need for further hiring.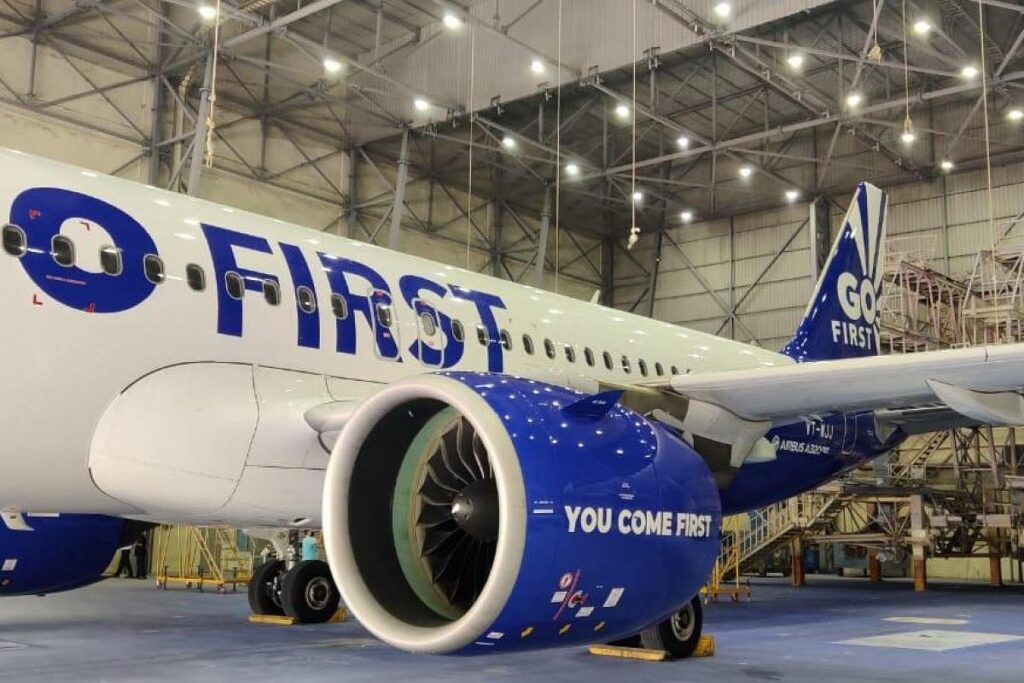 Engine Trouble led to Grounding
Go First has experienced recurring issues with Pratt & Whitney's GTF engines, resulting in premature failures and half its Airbus SE A320neo fleet shutdowns.
The airline is pursuing $1.1 billion in compensation through US arbitration and expects fulfillment of outstanding orders for 144 engines.
Pratt & Whitney has stated its commitment to prioritizing delivery schedules and complying with an arbitration court's directive to supply parts to Go First.
IndiGo, India's leading airline, also faced challenges with more than 35 grounded aircraft due to a shortage of spare engines.
Furthermore, Deutsche Lufthansa AG reported that a third of its A220 fleet in Zurich remained idled due to engine troubles.
Restart Plan
In an effort to enhance profitability, Go First intends to discontinue services to less profitable destinations such as Varanasi, Patna, Lucknow, and Ranchi. Instead, the airline aims to focus on high-demand routes, including Srinagar, Delhi, and Leh, where fares have surged during its absence.
As of now, Go First has not responded to requests for comment, and the civil aviation ministry has also remained silent on the matter.
With the prospect of resuming operations, Go First looks to overcome its recent challenges and regain its footing in the Indian aviation industry. The airline's ability to navigate the path to recovery and cater to the evolving demands of passengers will be crucial for its future success.
Stay tuned with us. Further, follow us on social media for the latest updates.
Also Read: US Airlines, Including American, United, Delta, and Southwest, want you to Dress Properly – Aviation A2Z
Join us on Telegram Group for the Latest Aviation Updates. Subsequently, follow us on Google News.