DOHA, QATAR- The flag carrier Qatar Airways (QR) recently leases a pre-owned Boeing 777-300ER from JP Lease (JPLS).
The Hong Kong-based Cathay Pacific (CX) airline previously operated this particular aircraft. Subsequently, it has been leased by Qatar Airways earlier this month.
Subsequently, the airline will lease more planes amid the demanding travel season post-pandemic.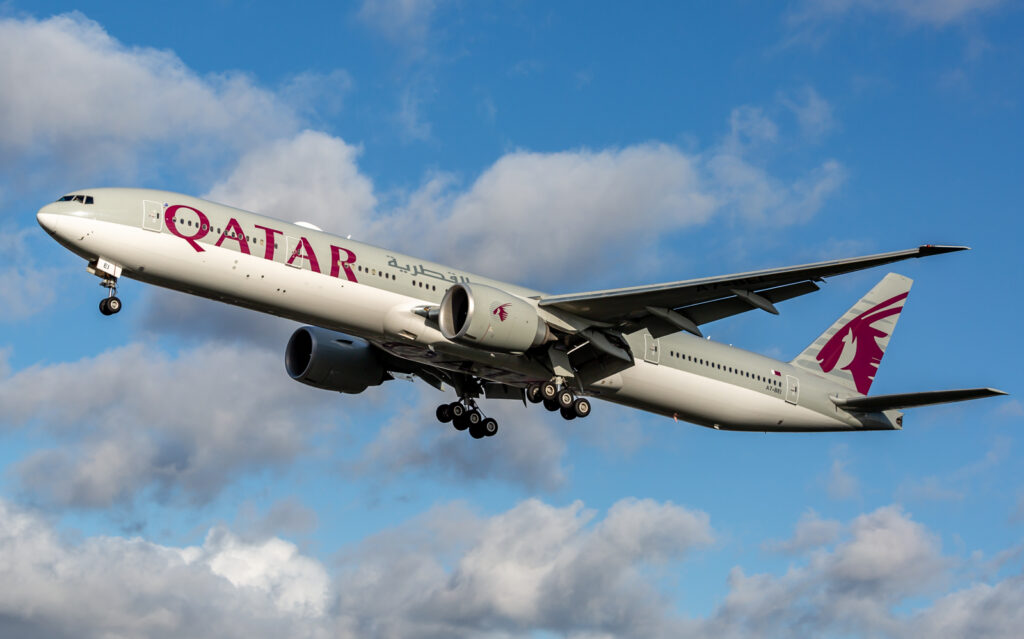 Qatar Airways leases Boeing 777s
According to Air Finance Journal's Fleet Tracker data, the widebody aircraft are owned by Japanese operating lease (JOL) investors through JPLS and managed by Stratos.
Qatar Airways has opted to lease additional 777 capacity due to delays in the delivery of its 787-9 and 777X aircraft.
In the previous year, AFJ reported that the airline had secured a deal with BOC Aviation for additional 777-300ER leases. Those aircraft were also previously leased by Cathay Pacific.
Additionally, Castlelake facilitated the transition of former Virgin Australia (VA) 777-300ERs to Qatar Airways earlier this year.
Largest 777 Operator
With a fleet of around 90 units, including 777 freighters, Qatar Airways stands as one of the largest operators of the Boeing 777 aircraft.
Since its establishment in 2011, JPLS has collaborated with JLPS Ireland to manage a total of 143 aircraft (as of December 31, 2022). Through lease transactions with 42 airlines across 26 countries.
Among these aircraft, 18 belong to the 777 family, as reported by JPLS. Although JPLS incurred an operational loss in the 12-month period ending on December 31. They have managed to achieve a net income of JPY 691 million ($5 million) by the end of the year.
Stay tuned with us. Further, follow us on social media for the latest updates.
Also Read: US Airlines, Including American, United, Delta, and Southwest, want you to Dress Properly – Aviation A2Z
Join us on Telegram Group for the Latest Aviation Updates. Subsequently, follow us on Google News.